Ulog 06- Finding Joy at work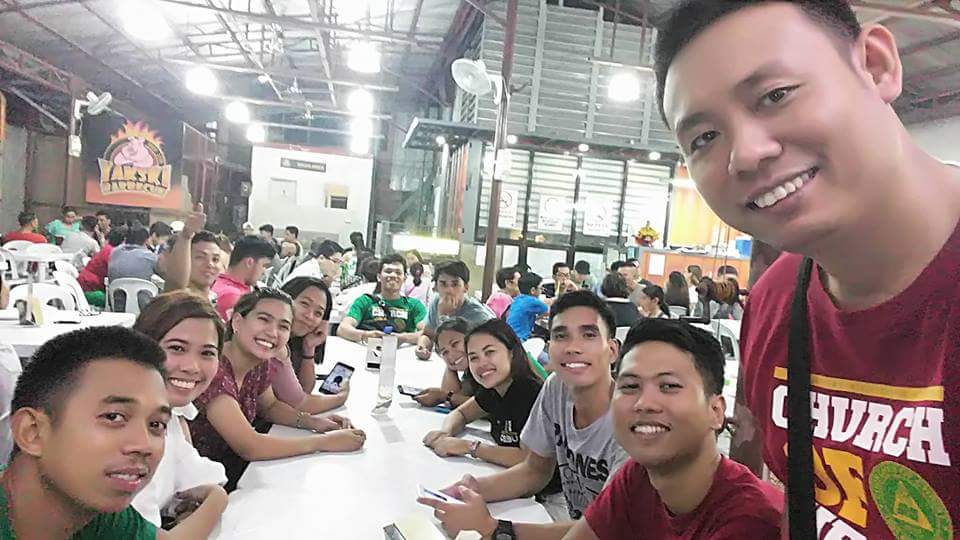 Sunday evening, I was able to meet the young adults from our church.We started early around 5 pm hoping we could end up early but to my amazement, we still end up going home 10:30 in the evening. We do have handful of experiences to share, we are deeply rooted in our own seat and no one dare to spoil the momentum so we still depart the meeting place almost late. Today is also a celebration birthday of our very own Engr. Paul. Our group is a circle of a young adults from different walks of life.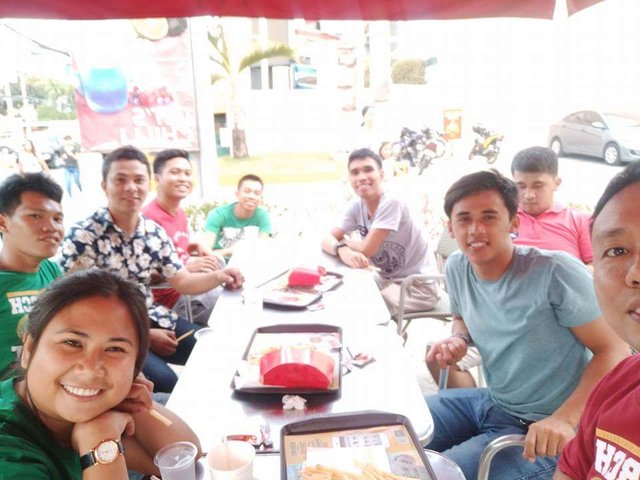 Birthday boy Engr. Paul wearing sky blue shirt and denim jeans
One thing I love about this group is that we are like siblings, we carefully listen to each others stories and finding ways to help. It is like a river flowing of brilliant ideas, no judgement, everyone has the chance to voice out their opinions. The bonding and friendship enclosed with honesty and being REAL just like #ulog. This is every weekends initiative. Everyone has their own share. This is also a great tool to train us how to organize larger groups in the future. It is a non formal get together every sunday afternoon, each one has assigned topic to discuss mine is Pride which I am excited to share this sunday. I, myself is being trampled by pride,but i will not lay it on the table yet since the main topic is about Finding Joy at work.
I remember my Supervisor posted in our chat group , the job you're complaining about were once the job you prayed for. It is true for me,I have prayed for my job, I am guilty of complaining how tiring it is; but she always remind us; we go to work because we've got a job to do and complaining doesn't help. The company is paying me so I need to do my part besides, complaining doesn't add anything in my paycheck.
To sum-up the points we discussed facilitated by Ronel, one of the young adult in the group. He is the one wearing floral top in the picture above.
Develop a Social Circle
I agree with this, I stayed this long to my present company since my Supervisor is one of the great mentor I've ever known in my existence.Colleagues around me are good-natured people though, we have different personalities but it jives into a solid camaraderie. My Supervisor is my friend outside work but during office hours she is a lioness:)
At work I found rarest individual who became my confidant. Relationship makes someone stay.
Be a solution not a problem seeker
Help someone and not always find fault at work rather be a solution oriented person. Either be part of the solution or part of the problem. Be open to learning.
Have enough courage to ASK
According to Chinese Proverb He who asks a question remains a fool for five minutes. He who does not ask remains a fool forever. If there are things we are not familiar or out of our scope let's be curious and ask.
Having a job is better than none at all. To those who are working, our salary is the source to pay our dues and acquire what we want. If we always find reasons to hate our respective job, we'll be outnumbered. Let's make an effort to find ways how to make our work exciting and a learning avenue. We can't be joyful and grumpy at the same time.
I would love to hear from you. How do you find joy at work?
Until next ulog days,
@orhem