Hibernation Ulog
G'mornin' Steem friends! I am zzzzzzz ...in hibernation mode today. It's snowing again here. Yesterday I was very productive (for me), so I'm allowing myself to be a little lazy today.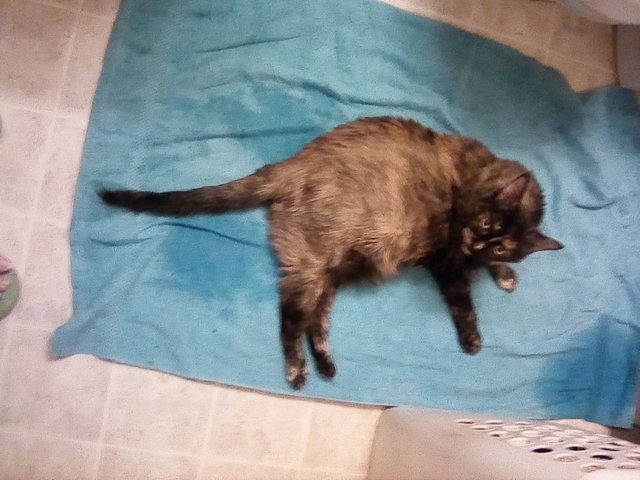 Maggie always wants to lie on the bath mat towel as soon as I step out of the shower
I cashed in some Amazon gift cards to order my whey protein that I live on. And it turns out, I really have been living on it of late. When I order through ibotta, it tells you the date you last ordered. I went through this jug in about half the time I normally do. I should be yelling, "BEEFCAKE!!" at this point.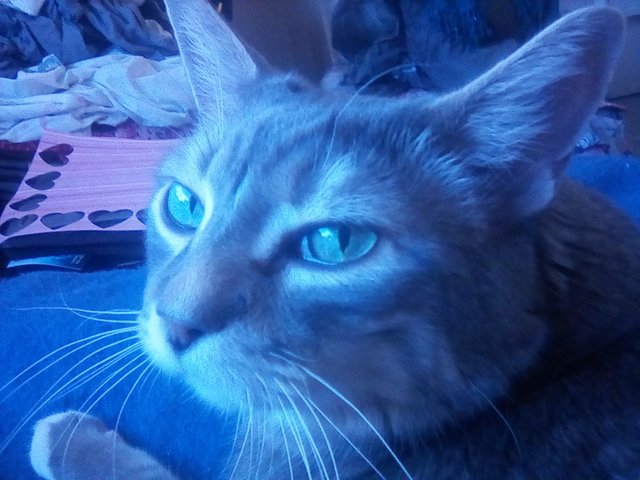 Henlo, hoomans.
I watched some DVDs I borrowed the past few days since I went to the library. Deadpool 2, The Favourite, Jurassic World, and Good Omens. I enjoyed them all. :) I honestly had never heard of Queen Anne (the queen in The Favourite) before. I thought the only English queens who were queens in their own right were Elizabeth I, Victoria, and then the current queen. I am not into monarchy so I don't really care about such things, but I read her Wiki after watching the movie.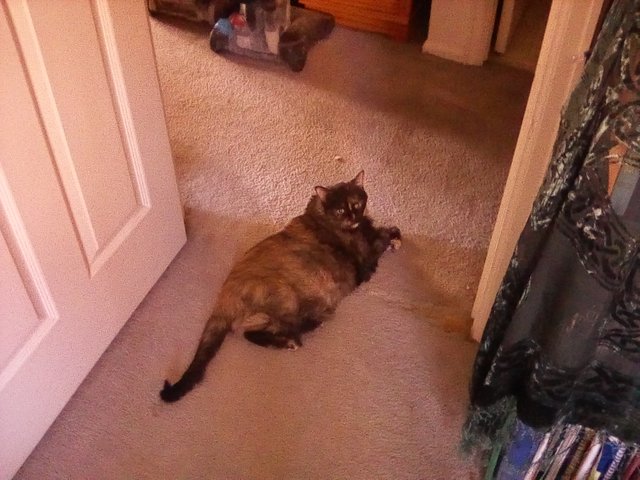 Warrior Protector Maggie guarding the bedroom
While I watched movies, I was either eating or knitting. I can't just sit and watch. My hands have to be occupied. It's how I get most of my needlework done. XD
So that's about it from snowy Denver. I hope y'all are doing well. I'm gonna go and yawn hibernate for a while. Zzzzz.
Be good, Steem fam!