#ulog (Food @ 001): Frying Chicken! And Rice? 😉
It is not every day that I have that much time to be able to cook at home because I'm too busy with my internship. Every June 12, we Filipinos annually celebrate our country's National Day. Yesterday, I am able to cook my fried chicken ala Sissy.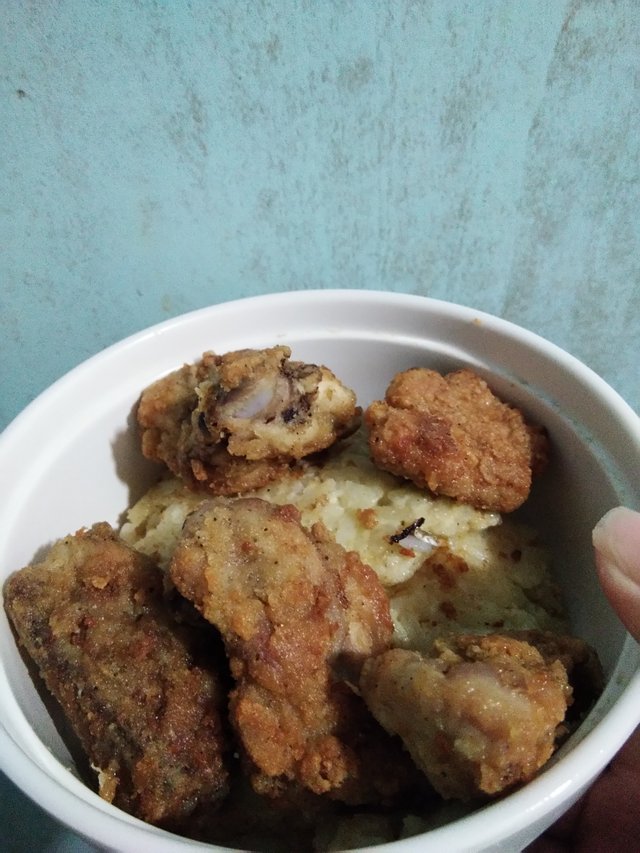 Today, I am going to teach you how I fry chicken. It may seem so easy for those who are good at the kitchen but this may be beneficial to those who always overcook their foods haha.
---
Ingredients:
Slices of Chicken
1 sachet of Crispy Fry Ready Mix Original
1 pc of Egg
1 sachet of Maggi Magic Sarap
Olive Oil
---
Procedures Before Cooking:
Slice the chicken into smaller pieces. I do not know about your preferences but most of the people I know gets weary with a food that is too big. We more appreciate numerous foods with decent size.

After slicing the chicken, I put them aside and get an egg and a sachet of magic sarap. It'll take time to stir fry the spices so to save time, just use an all-in-one seasoning.

In a bowl, put the egg and a pinch of the seasoning together.

Beat them together properly

In another bowl, pour the entire crispy fry.

Turn the stove and make sure to keep the fire low.

Put some of the olive oil in the pan and wait till it's hot.

---
Procedures While Cooking:
Get a slice of the chicken then immerse it over the egg

After that, cover the whole chicken with the crispy fry
Put it onto the pan

Wait until it looks brownish and do the same procedure to all the remaining slices.

---
The Finish product:
After cooking all of the slices, it'll look like this. You can see in the picture how crispy it is.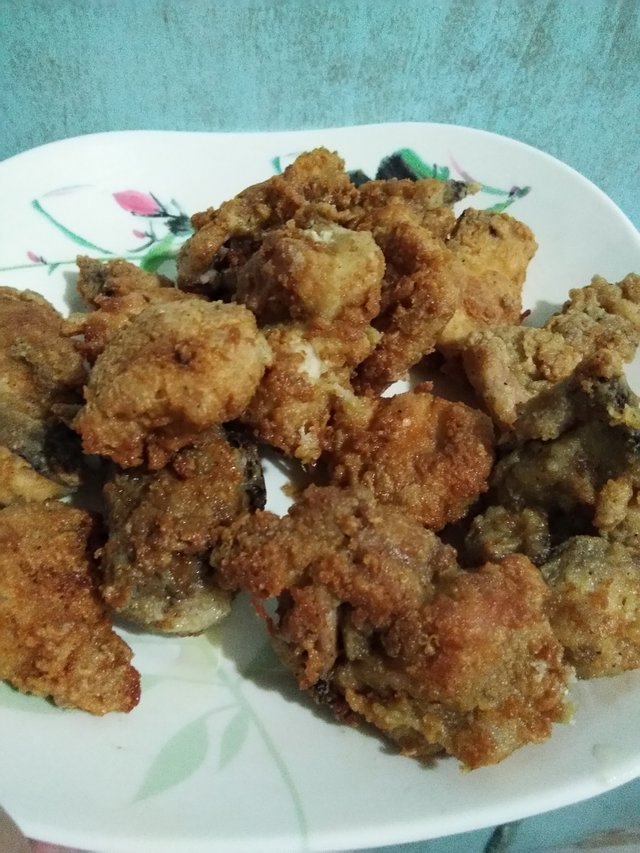 ---
Every time I fry chicken, there are crispy fry that remains on the bowl. It'll be not practical to just throw them away so I make use of them.
---
Procedure:
Ladle the amount of rice you usually eat and put them unto the bowl of crispy fry. Then mix them together.

Pour the remaining egg onto the bowl of rice that was mixed with crispy fry.

Cook it over the same olive oil you use with your chicken.

Turn it over until the entire egg and crispy fry looks brownish.

Get a strainer and put some of the rice on it, then press the rice till no oil dreaps.

---
So this is what my bowl looks like. LET US EAT!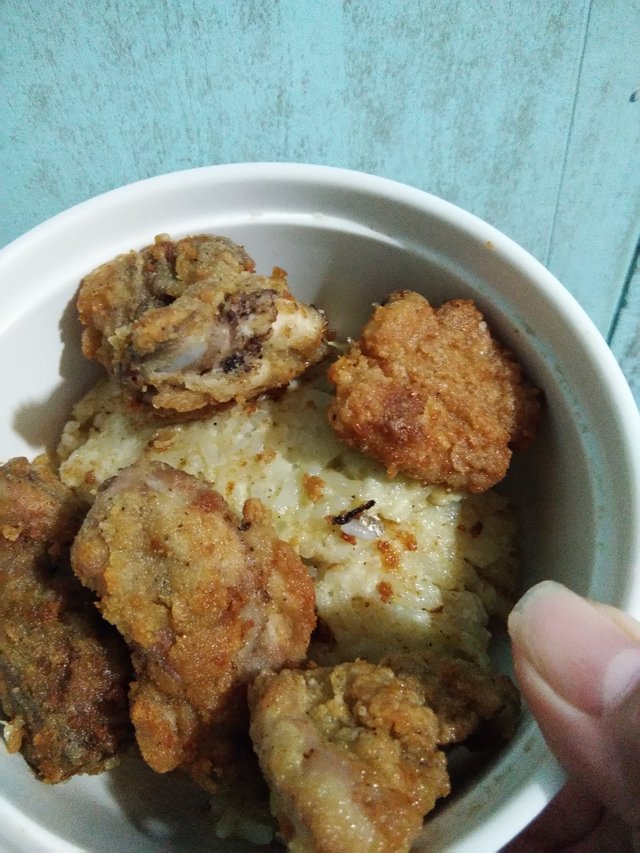 Remember that not all tasty foods are good for your health so be cautious.
---
this is @sissyjill at your service