#ulog (Life @ 005): My Apple Shake
Is June the start of the rainy season?
---
Every time June comes, the clouds all look so gloomy and rains are like an hour apart. But it's different this year! It rains every other day and when the rain stops, the sun shines like there's no tomorrow. It's hot to the point that I want to stay in an ice-cold water.
It still feels like summer has not yet ended. And for today, I made an apple shake.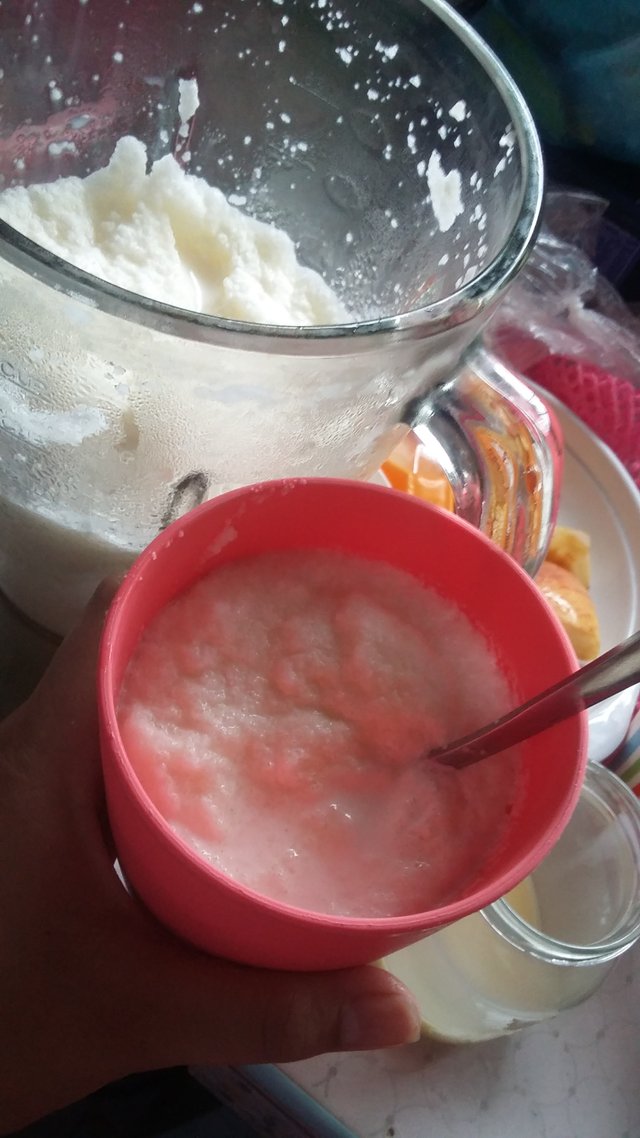 The Procedures:
I sliced the apple into cubes.
---
I prepared all the ingredients I need then I grated ices.

---
What I put first in the blender are the grated ices followed with all the ingredients which are: evaporated milk, condensed milk, and specifically apple.

---
I blended them well until the whole thing looks like this.

---
And it is time to savor the apple shake.

---
---
Well, that's how I managed the hot weather we are currently facing. Go about you?