#ulog (Life @ 008): Budol-budol Fight With My Family
It's always good to be with my Family
---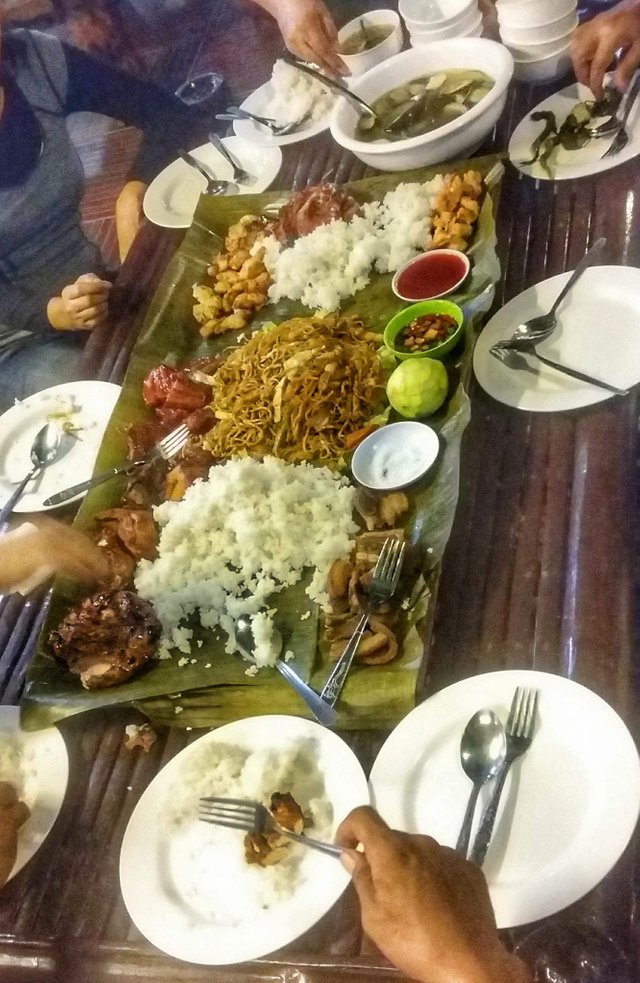 It was Sunday Afternoon when our grandmother decided to have a family picnic in "Family Farm Restaurants". I was so excited because again we will be having our picnic together with my whole family. Way back last picnic we have in Mactan Shrine I was still high school during those days. We haven't enjoy together because of busy schedule of my Aunties as well as my father. And because it was Sunday and everyone were free so we didn't waste the day to enjoy and have fun again together.
At exactly 11:30 was our assembly time at the house of my Grandmother. We were prepared already together with my father, sister and my niece. We went at their house and rode the car going to the Family Farm Restaurant. I have no knowledge about this restaurant yet because it would be the first I could visit this restaurant. It is just located at Pajo, Lapu-Lapu City just a distance away from our town.
By 4 o'clock we already arrived at the said place. I thought it was that big that has many animals or park basing on its name Family Farm but it is just a not so small Eat All You Can Restaurant which really fits for family buffet.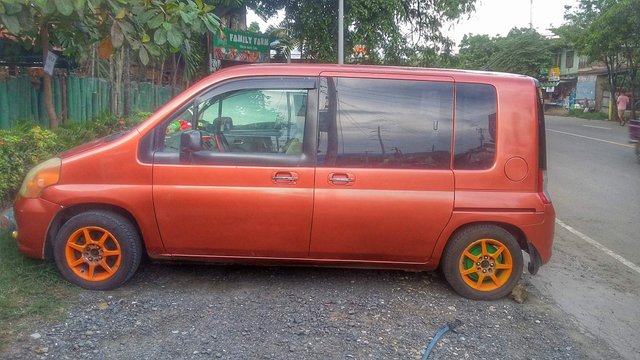 At its front you can already determine it because it has a written name above. The things that were used and put inside the restaurant were made up of native woods just like the tables and chairs. I was so excited to sit on the chair because food for me is life haha. Anyways, lots of menu you can choose in the restaurant that are intended for family eating. Variety of native foods and delicasies are serve in the restaurant. Native foods just like seafoods, lechon baboy, ginataan and many more.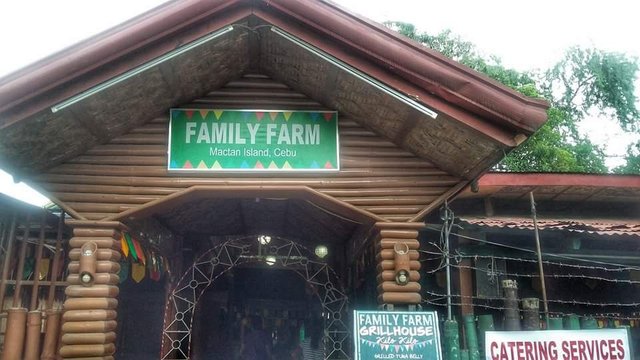 As you arrived at the eating place, you can see different designs of tables and chairs. The first you can see is the red color of chairs and tables.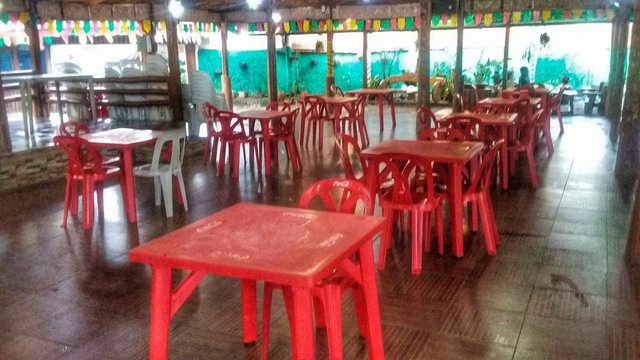 Next tables and chaurs are made up of woods that are really native in appearance.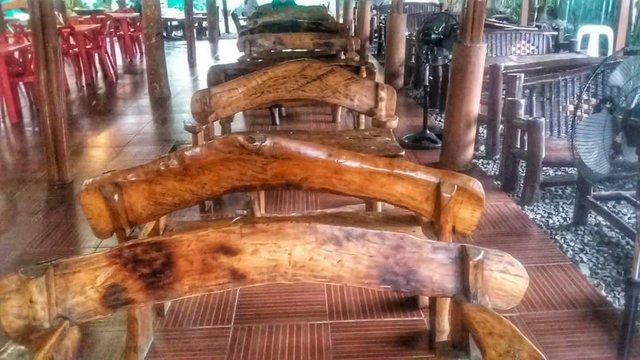 Next design for tables and chairs was made up of bamboo tree. It is also a wooden table and chair but it is different interms of material used.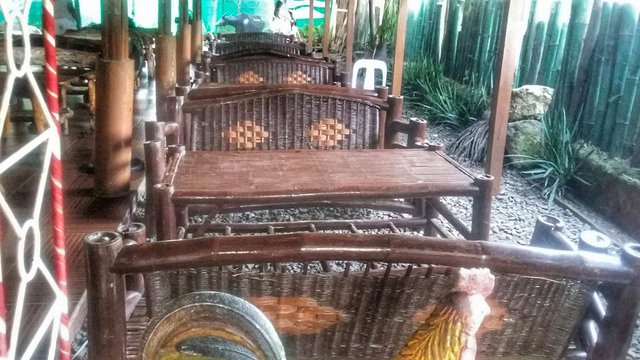 The venue is really refreshing and enjoyable for family that are wishing to have some fun here. The place is ornamented with variety of little flaglets with different colors. The entrance is designed like a town having fiesta that's why this farm is abundant of foods that are served in native barangays.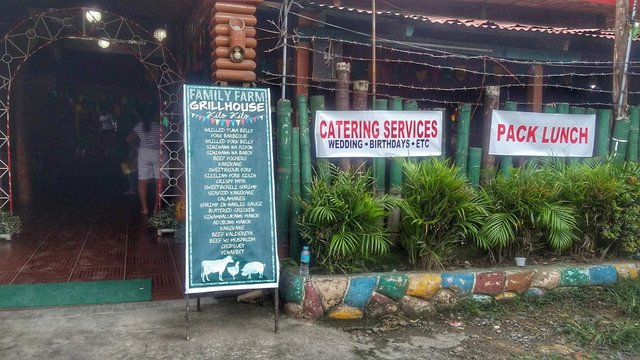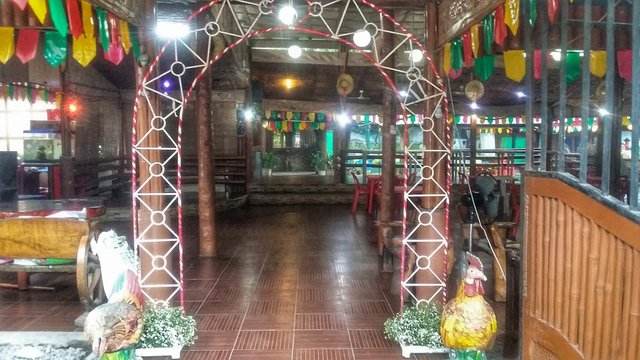 Entrance Way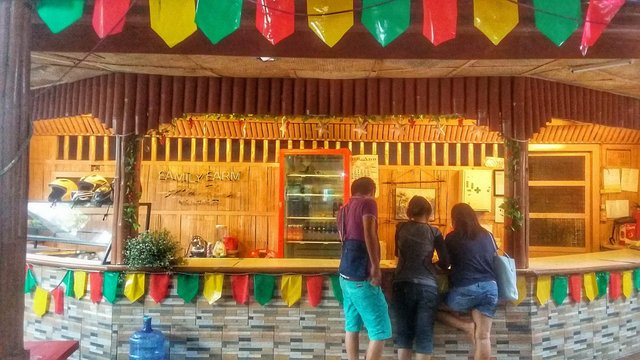 Cashier's Place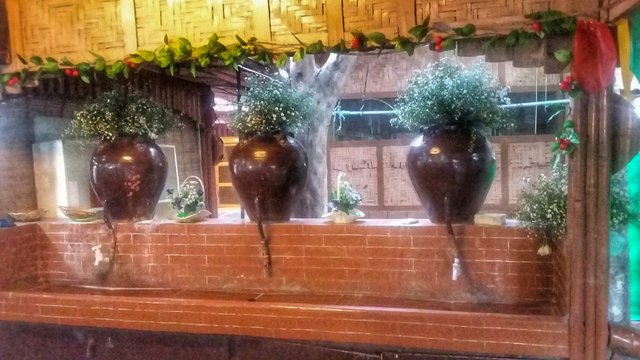 Washing Area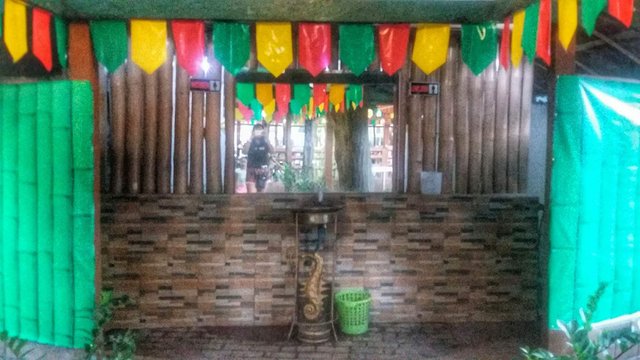 Comfort Room
---
It's eating time!!!
---
The favorite time for me and what I am waiting for, it is time for us to eat already. My Uncle which is the brother of my father was the one who sponsored the family trip so he was the one ordered our foods. He chose one of my favorite food which is the fried shrimp as well as adobong baboy, bam-e, fried chicken and homba. It was a great day for me enjoying these delicious foods. He also ordered a mango with bagoong as for our side dish.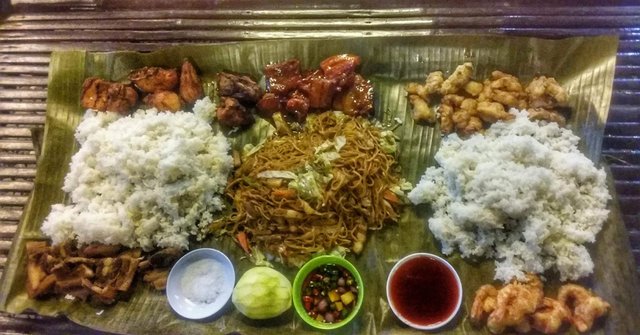 We were so happy eating together with my whole family plus the laughtrip, story telling, picture taking and memorable moments together with them. I hope soon or the other day we could have again this kind of memories shared together with them. I always wear my smile especially for this day.
I really have a great time yesterday with them, I hope you have too.