ULOG#27 : Our Visit to my Papa at the Hospital
We visited my papa at the hospital after he undergone arthroscopy of his left knee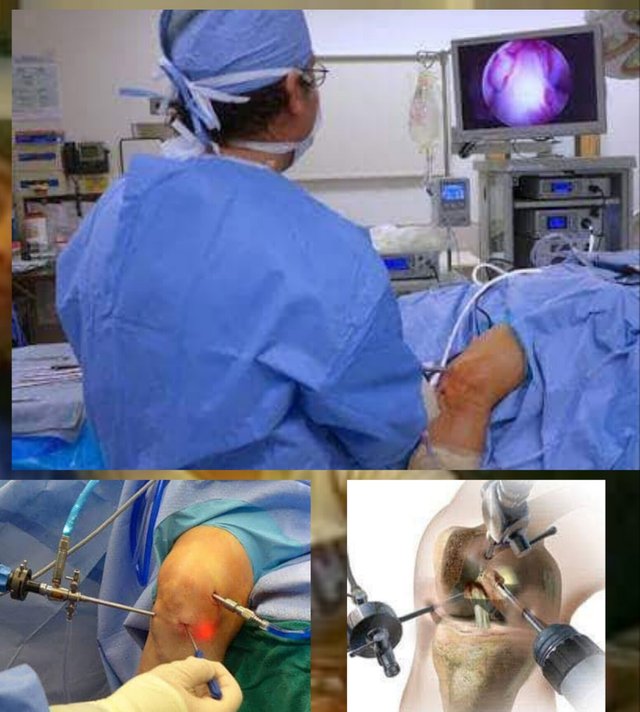 sources of images 1 , 2 , 3
Last Friday we did visit my father at the Manila Docotr's Hospital , aside from the fact he really requeated us to be there , i really wanted to be there for him . Just a littke background why he was admitted.. He had he had an accident last year October , a drum containing 200 liters chemical accidentally fell ang as he was trying to stop it it rolled on his left knee . The ship management haven't done anything immediately to have my papa's knee checked , Only he had an Xray on the left knee , february this year , so it was like 4 months that my papa just tiis the pain he had on the knee , They didn't even sent him back to the Philippines so necessary medical things can be done . And we are saddened to know what happened to him only when he came home last week of May this year. He didn't told us about it as well , while he's still on board , because he thought we would get worried about him very much. Until yes, from month of June until end of July , mom and papa going back and forth , from province to Manila so they could process requests , lab tests. After papa went through MRI , ,it was fouund out that he has tear on his meniscus ( like the shock absorber of our knees) . He had sessions of therapy to see if it can be corrected by that , but furthermore the doctor advised that he need to undergone arthroscopy , and that's why he just had it last Friday. Right now he's on recovery mode , hopefully will be discharged today as well.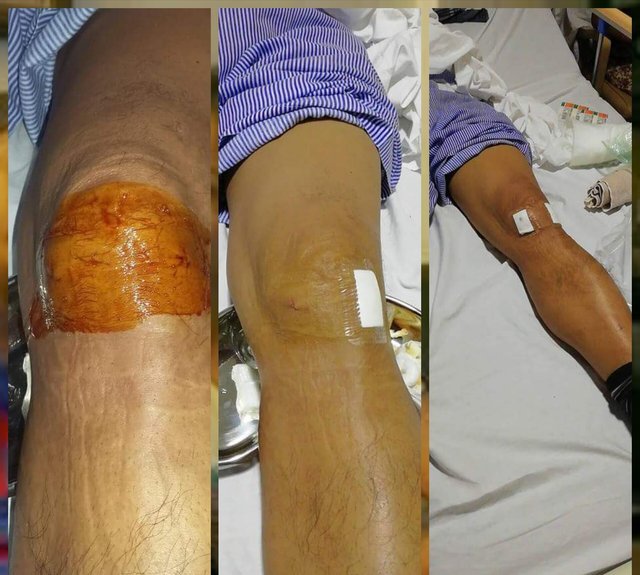 Papa's actual legs
I also wanna share some moments we had that day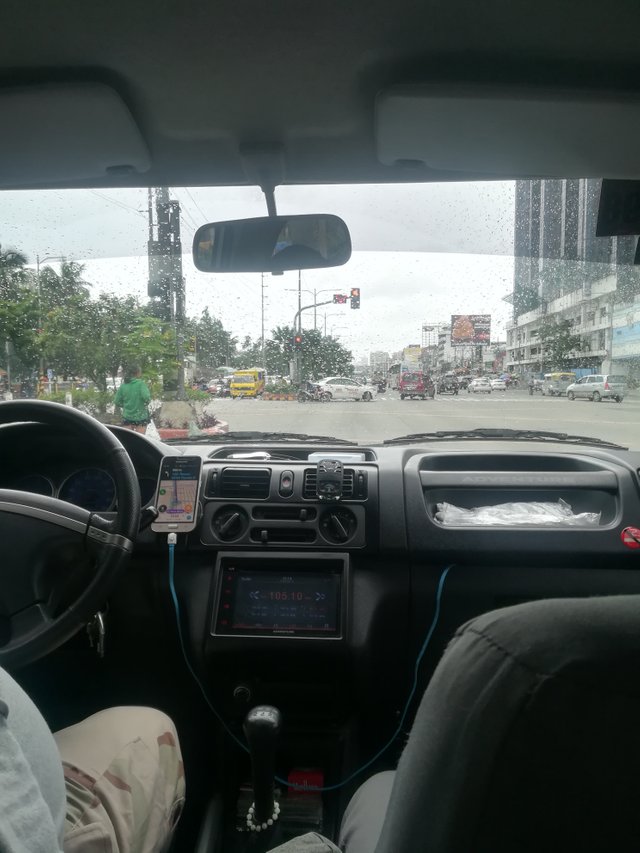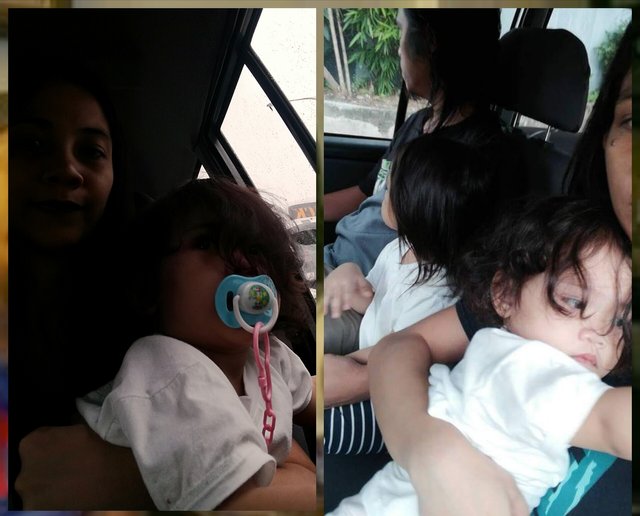 We left home pass 12 noon , we rent a car so my kiddos will be comfortable during the trip, unlike if we had a public transportation, we have to transfer and tranfer vehicles util we reached the hospital.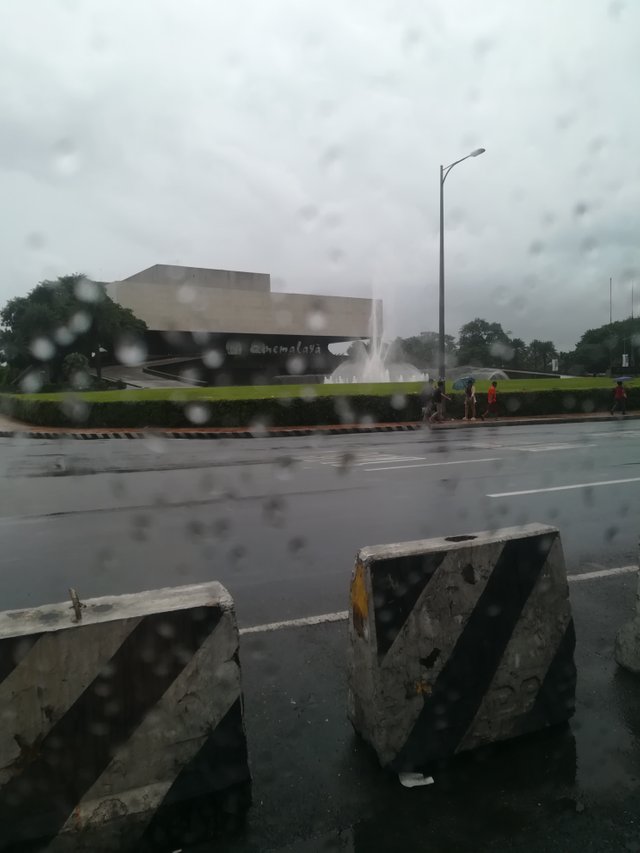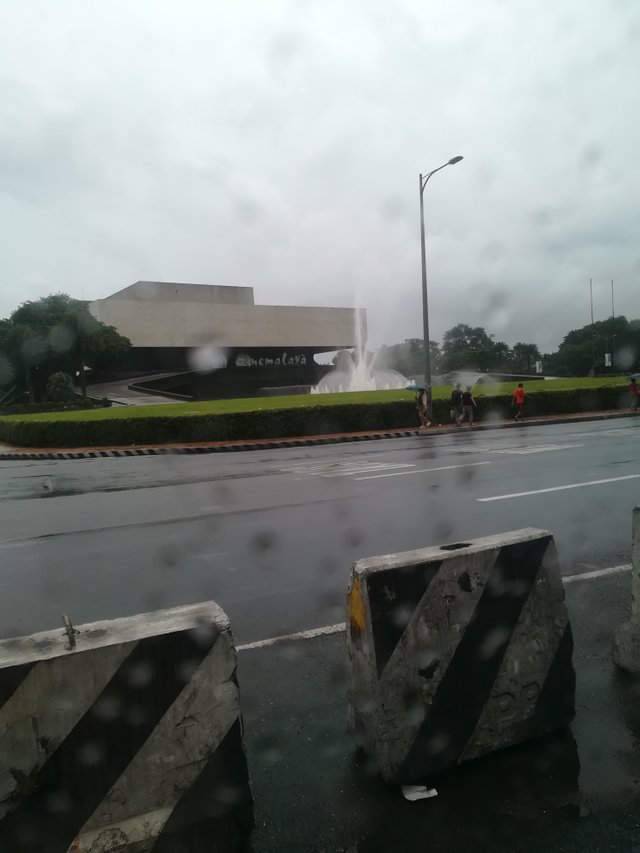 On our way , i saw CCP ( Cultural Center of the Philippines) , again , memories came back durung college , we always go here like twice a year to witnes Cinemalaya , Filipino Indipendent FIlms and other chance is for some seminars and conventions. We had light rain showers during the trip but i like its effect on the photos.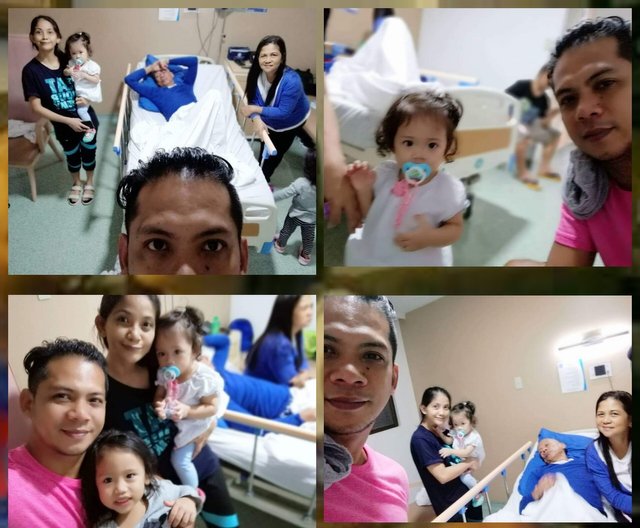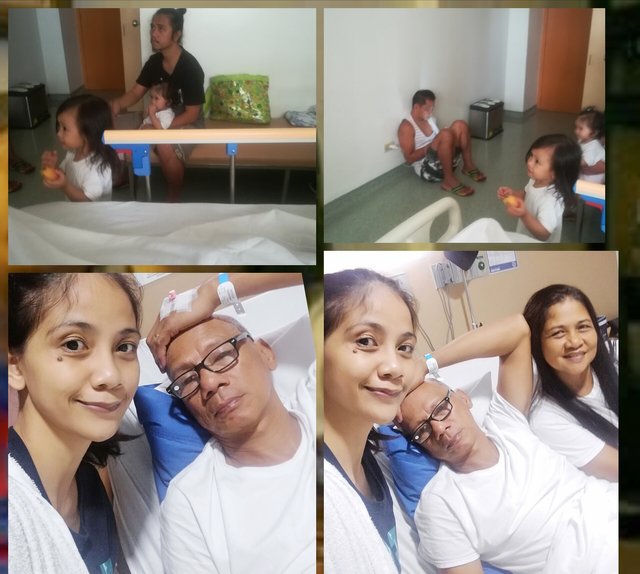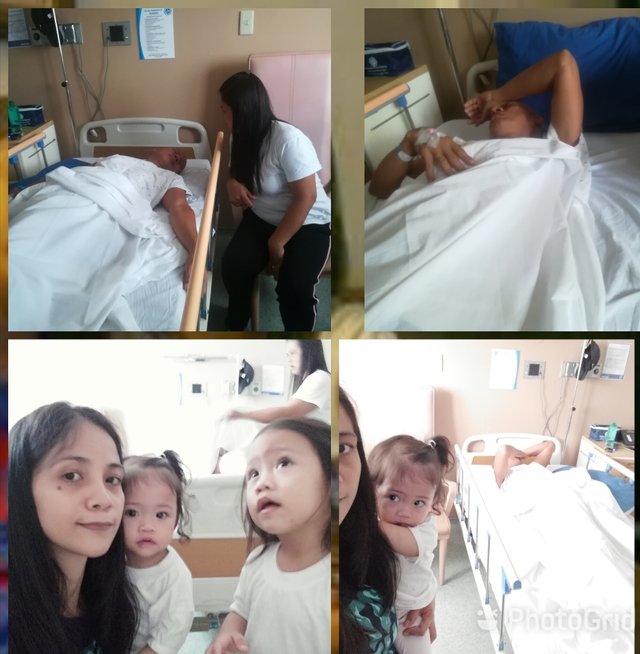 Those are moments inside the room hospital , my papa , my mama , my brother , my partner and my two girls . we arrived there like before 2 pm ,then 30 minutes after my papa was transferred from Operating room to that private room , . Operation started 10 am. So there , we had our lunch, our afternoon snack . Then at pass 4 pm my brother and my partner went to the mall , to buy a gift for my niece Ziah ,my brother's daughter because it's her birthday today. Of course my girls play , eat and watch and had their afternoon nap as well. While they ar fast asleep , i assisted papa and mama.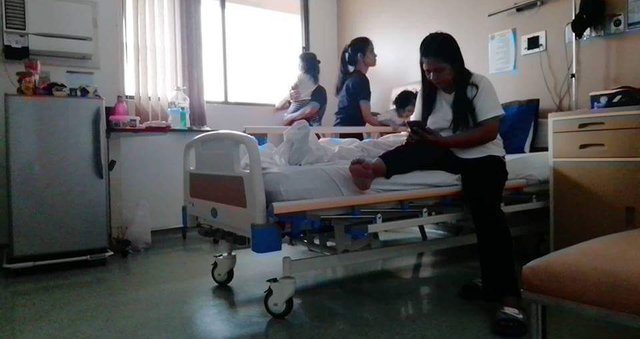 Then we had dinner , foods, bought buy my brotha and my partner. We had bulalo , pork bbq , and beef steak. Then after an hour i washed up my girls and get them ready for going home . We left the hospital at 9 pm and arrived home pass 10 pm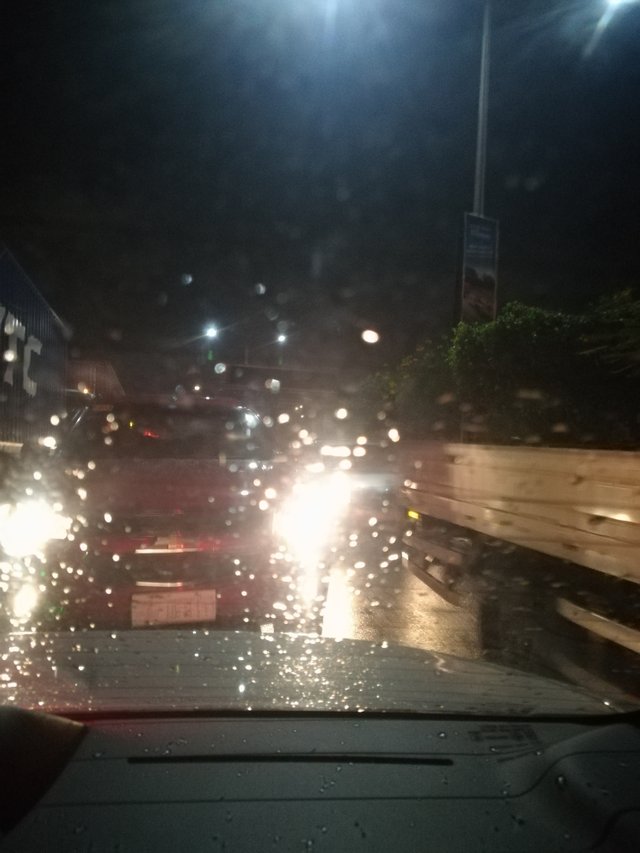 Right now , i am praying and hoping for my father's fast recovery , sure he can come back to his normal activities very soon. Thank you Lord for a safe medical operation and for keeping my papa safe and for giving me a chance to see them as well. We are all so blessed.

Thanks for dropping by!