ULOG: MY NATURE PHOTOGRAPHY HOBBY Part 1
I will be sharing to you my hobby which is nature photography.
The photos that I will be showing you today was all taken when we went to foot of Mt. Makiling. It is our daily habit to take a walk in the morning as a form of exercise for us. Me and my spouse are not getting any younger so we need exercise to keep us fit, at least.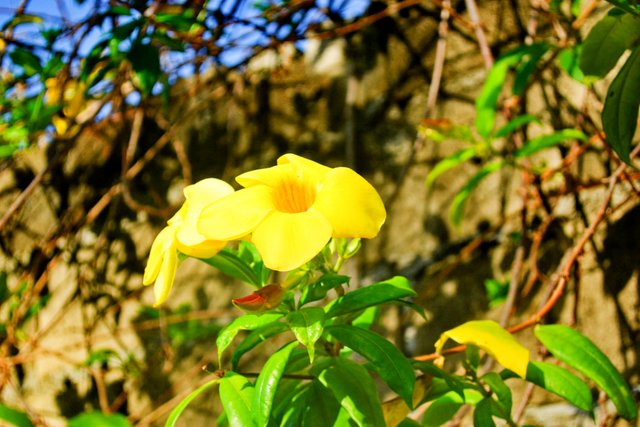 Flowers:
I really love taking shots of flowers. I see beauty in every flower that I see and when you see it in digital photography, it creates stunning color that's good to our sight.

Sunrise
The silhouette effect on photos of the sun, may it sunrise or sunset, creates a shadow that defines the black tone of the picture.

Pathway
I rarely see a good scene like this, so I took the opportunity of catching this rare object to capture. A path with bamboos covering it and the morning sunlight beams through it creating a very nice yellow color from the bamboo leaves.
Tomorrow I will be giving you the part 2 of my nature photography. I hope you continue to see my ulog post.
---
I would like to thank @surpassinggoogle and its trails for supporting my posts. Thank you very much.
---
Your Steemit Owl,

Follow Me:
Facebook YouTube Twitter Aplyanses MY LINKS