#untalented-singsong: Let's Take Out 1000 or More Victory Cover Songs On D.tube. Don't Worry, "You Are Allowed To Sing Off-Key".
Start Here:
Now, put those bangs of a headset on!
Now follow suit on this below and let's go!
Forget the lyrics of the song; forget the names behind the voices; forget the words, let these all mix into the rhythm of the song. 
As the song begins to enter gear, let it begin to feel pleasant to you and let your sense of hearing process it in ways anew and journey along. 1,2,3.... let's go!
Tend to any of the cymbals clashing with your ears, then let the flow of the transition that you feel, flow into your heart. Resist the feeling (impulse) to groove (on the outside); go deep (back inside) and touch on that superstar deep inside, then from their on, start to feel; 
Feel your beauty; "that one inside you!". Start to feel fresh feelings. Decipher a new type of emotion.
You won't be singing, for you will resist that inclination to. You will say nothing. You will keep on mute. You will hum nothing! You will just be feeling and learning on this one. You will be shedding, cleansing, playing away the hassle, for we are going on breakthrough next. 
Just listen anew!
At this point, you will start to see light in the tunnel. You will no longer need to get to the end of it!
Feelings, feelings, feelings....
Hahaha, it is not just about "feelings" when it comes to life. There are stronger things than feelings and one such thing is "YOU". 
"You" are bigger things than your feelings.
Hahaha, I Just Played Above.
Or maybe i didn't
Over the course of the next few days and in the coming series of #untalented contests, we will do things related to songs. We will listen to songs, sing-song, dab-to-songs etc but like was the case above, where i practiced also some new-style DJing, "mashing on dem keyboard keys while listening to the song above, to create "the words" for my feelings, we will manage to learn new things about life and about us and humans, while doing the regular simple things that we normally do e.g listening to songs, singing songs, dabbing to songs etc. 
We will simply add the #untalented curriculum into the mix. And at the end of these series, we will sing or dance to "victory songs".
We will learn something or something new about life in this fun process and our very substance will improve. 
We may tap into a never-ever-felt emotion and learn of this new emotion. We are "mining the human" with #untalented and forgetting talent just a bit, for in reality, it has never been a question of talent. 
We are all talented; we are all genius. We can't be created in Jehovah's image and not so be.
So we are tapping into bigger things than talent; higher levels of talent; true talent; the real deal!
Overall, "substance" is what it has been about; i tell you and where "edge" (our edge) has always been and moreso, than in talent, however raw. 
For there are tons of talents in the world. 
Hahaha, even here on steemit, there are myriads of talents and just when you think you are the best talent, a steemian exists who will dust your know-how.
Other facets of "human" has got to be involved even for something as beautiful as raw talent to stand out beyond words and when it comes to these other facets of human, the tiniest even un-obvious details matter most. 
To tap into the other beautiful facets of human e.g character, presence etc you will need to evolve the substance of the human and that very substance findable is in the tiniest details of our dealings, not in the obvious. 
In our type of reaction to simple stimuli
Yes, the many other standout virtues of human that are relegated in a painted world is where the difference between a Mohammed Ali and a May Weather lies. 
By character, i don't mean behavior, i refer to other delicate virtues like presence, swag etc Hahaha, there are no exact terms or words for these things in reality, for it is just there and when it walks in the room, you see it.
I don't know of history but i know this much; when Eve was came to by the serpent, she wasn't told to slap Adam (hahaha an obvious no-no); she was told to eat of a fruit at the middle of the garden. Hahaha, i am sure she wasn't hungry and ofcourse, there were tons of fruits around the garden that she could eat from but again, like i said, "this is where substance lies", in your reaction to or handling of the simplest impulses.
Jesus' would have been so justified by our stand point, if he turned those stones to bread for he had fasted for 40 days and 40 nights and he was starkly hungry but he turned the other cheek one more time, for he has seen things.
While Esau decided to sell his birth right, to get a bowl of soup from Jacob, to satisfy a temporary impulse of hunger. 
Hahaha, it was never about talent, for there are many talents; but when there is substance to the human behind the talent, then that's where there is a standout; true proven talent
Now facets like "Character" etc is in the substance and these things are proven and unshaken. Now you apply these all, even in music etc there becomes "indispensable greatness". 
e.g you say you love steemit, would you love it just as much if bugs arose everywhere and the price of steem was 1 cent. Would you promote it like you do now, if your promotional posts were paying you peanuts? "Substance!"
Even in music "substance" is more "edge" that talent. There is where all the stories and "soul" lie.
There are many singing talents but when you see "soul" you will know it. It is more "the real deal". It is unpainted, even ugly-faced but the feeling is different and you will know it. Race, location, culture no longer matter because it transcends those superficial things and stands out regardless.
And the talent may not be pure but that "soul", however, unrefined and rough, you simply can't deny it because again, there is a stark difference between a May Weather and a Mohammed Ali and "one-thousand May Weathers" can't deny it. 
In the world we are in, it is no longer about talent because again there are many talents. We want talent with substance, character, swag, deep-rootedness and this is where the "human" comes in. Hahaha, don't gather all dem talent and lose your "human". 
Well, the world may like you but i know the real deal and the real deal knows the real deal.
This is where the Untalented Curriculum is headed; has been headed. 
You will recall the very first contest that formed part of the untalented curriculum involved some hassle. 
Yes, some digging of one's self and even attempts at drawing. Hahaha, we celebrate attempts at out-of-the-boxness. You can't fail at drawing, if you were allowed to draw jargonly..
Same as we will not fail at singing, if we will celebrate you even for singing off-key. If there is no bum average or smart, then we might as well all be "genius". Hahaha, we are genius.
We celebrate the attempt; attempts at out-of-the-boxness etc for this has more testimonial hassle, stories, breakthroughs, legacies etc and this is where true talent is proven. 
Will you maintain talent in the face of discomfort? Will you put it to tangible use on behalf of another? Will you put your talent to full use in creating history? This is where "true talent" lies and this is tied more to the "substance of the human" (the character) etc more than to books or standards in a painted world.
Sing Song Contest Proper
This contest is fun and simple but involves some hassle. However, with #untalented, no pressure as flaws are allowed, so "relegate reservations in my space". 
We will sing song and as talentedly as you can but we will remove all barriers to entry, eliminating this notion: "i like song but song does like me". We want all levels of talents to join in but hey there, "you can sing off-key!" 
So let's sing off-key or on-key or a remix of off-key and on-key and let's see what we create.
Our aim is to attempt out-of-the-boxness and learn things, re-learn things, or learn new types of things. "Learning is key". Aim is to involve in our substance; opening our eyes, improving our foresight, teaching us to sift the good even from the not-so-good.
In real life, even dirt is good; "ask the soap master!" 
Tips For Success In "Sing-Song".
Apply my methods at the beginning of this post.
Hahaha, you can think of "steemit" too. You can think of me too for i am free-to-use in your thoughts or mind's eye.
Get Into It

Conclusion
For this contest, we simply want everyone to sing. "Everyone!" "Every participant wins something!"
We want to learn more about ourselves, the world, life, steemit etc by means of the simple fun process of singing. 
We want to forget standards and just sing. Tapping into the superstar, already in existence, deep inside us. This time, we will sing and however rough or off-key or on-key, it will be sweet, us and with soul. 
The real deal
We want to explore more of the senses gifted to us by Jehovah
We want to sift the good even from the not-so-good
We want to forgive others and forgive ourselves
Finally, by means of this process, we want to start to see light in the tunnel; not at the end, for breakthrough  exists and it is here. Stay awesome!
Please use the tags and "#untalented-singsong" in title, so i can more easily spot in, as an entry.
Note
Shades allowed and appropriate masks too. Steemit shirts allowed too!
Your boy Terry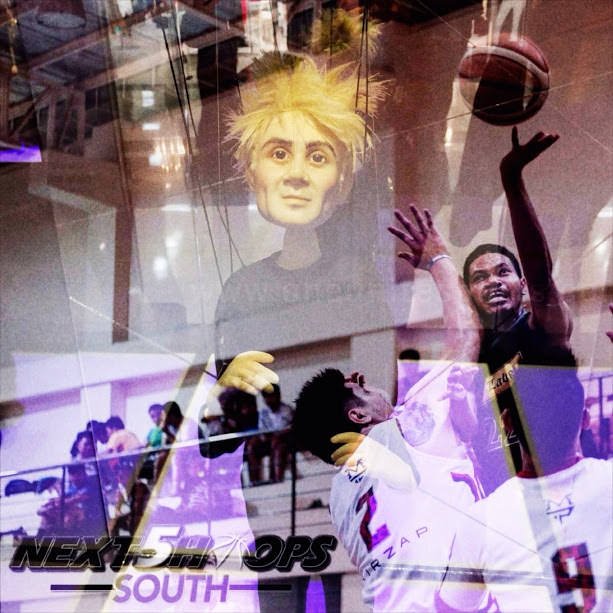 Please like @teardrops on Facebook and Twitter:
I do need strength
Dedicating My Entire Steem/Steemit Journey To My Mum
If you want to support an extra witness and you support mine "steemgigs", it will be really helpful. I run a full public RPC 256 GB node as well to balance the steem ecosystem on "wss://steemd.steemgigs.org"
To vote my witness, simply visit https://steemit.com/~witnesses and type in "steemgigs" into the first search box for witnesses or simply click Here to do it on one click!
If you want me to make witness voting decisions on your behalf, simply visit https://steemit.com/~witnesses and type in "surpassinggoogle" in the second box for proxy. 
Let's Go!!!
Offer a service under hashtag "steemgigs". Attempt out-of-the-boxness on hashtag (untalented).Join the Steemgigs Community on discord: https://discord.gg/CGuPyyT
"Everyone has something to offer!" Why not?