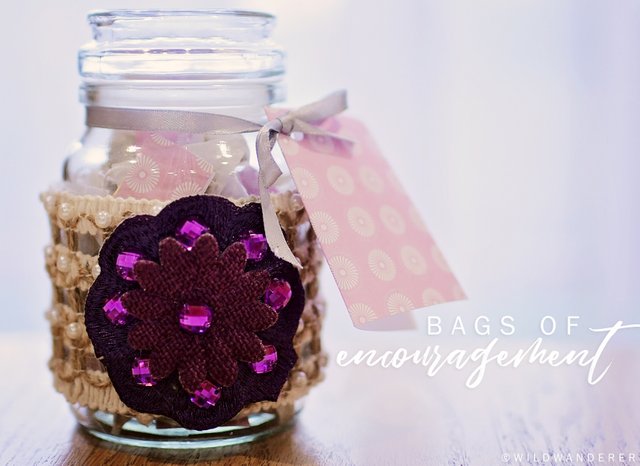 "There is a great deal of poetry and fine sentiment in a chest of tea." -Ralph Waldo Emerson
 
I have a friend that is going through a really tough time at the moment. Just as she seems to be coming terms to one trial, another big blow hits her out of no where! I feel so helpless when my friends are suffering through really hard times and I'm unable to do much from my end to help them. The best thing I think one can do is offer one's time and find small ways to encourage them.
My mom-in-law showed me a similar idea to what I created today. She received a tin of tea bags with printed little "inspirational thoughts of the day" attached to the tags. I thought this was such a lovely gift and couldn't wait to try making something like that with my own creative flair to it.
As Sheldon from Big Bang Theory puts it: "Social protocol states when a friend is upset, you offer them a hot beverage, such as tea."
So I thought it indeed a "fine sentiment" to organize a whole jar of chamomile tea to encourage and calm my friend.
UPCYCLE!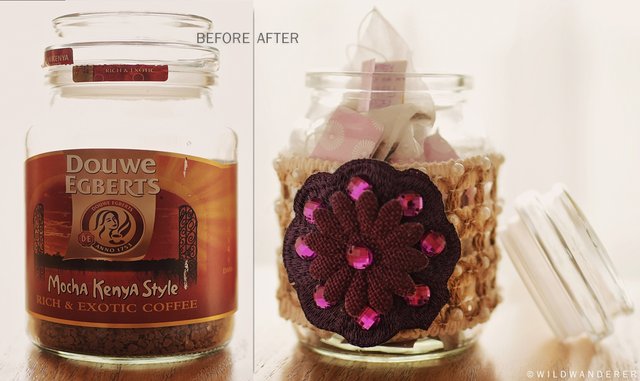 I didn't have a pretty tin so I decided to upcycle a glass coffee jar and decorate it with some trimmings in my craft box.
Pretty Trimmings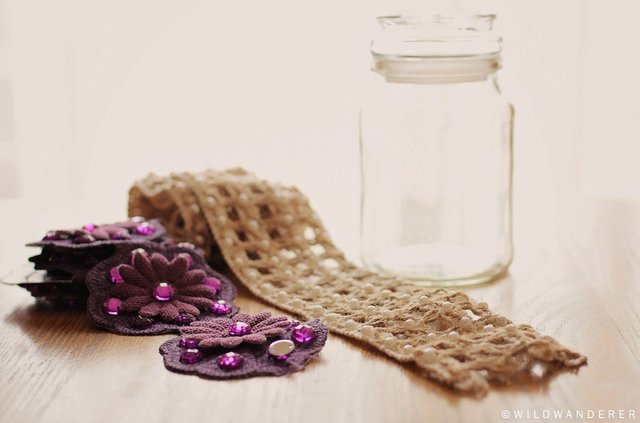 I didn't have much in my craft box but these little trimmings seemed to fit perfectly on this little jar and added just the right feminine touch.
Hot Glue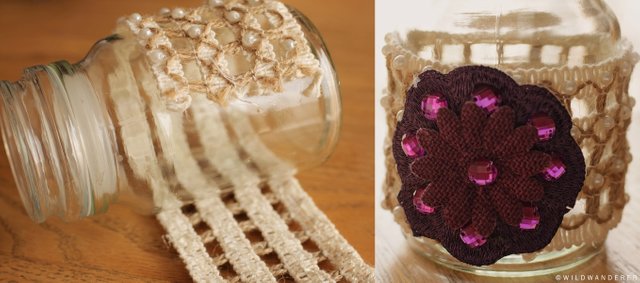 I used my glue gun to apply some glue down the length of the fabric and rolled the jar onto it and then applied a decorative purple flower. I burnt myself on the hot glue - be careful folks! DO NOT TRY THIS IF YOU'RE DUMB! (like me - heehee)
Messages of Encouragement

Next I found 20 short quotes that I thought would really help my friend and I wrote it onto the back of some scrapbooking paper that I cut to the size of the tea tag and folded it to look like a card. I wrote them all by hand as I don't have a printer at the moment, but it turned out to be a nice touch to have them all handwritten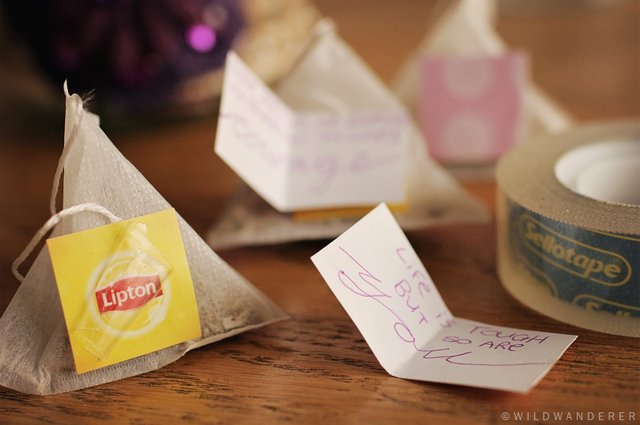 I stuck the messages onto the tags with some selotape and carefully placed the now beautiful triangle tea bags into the jar.
Finishing Touches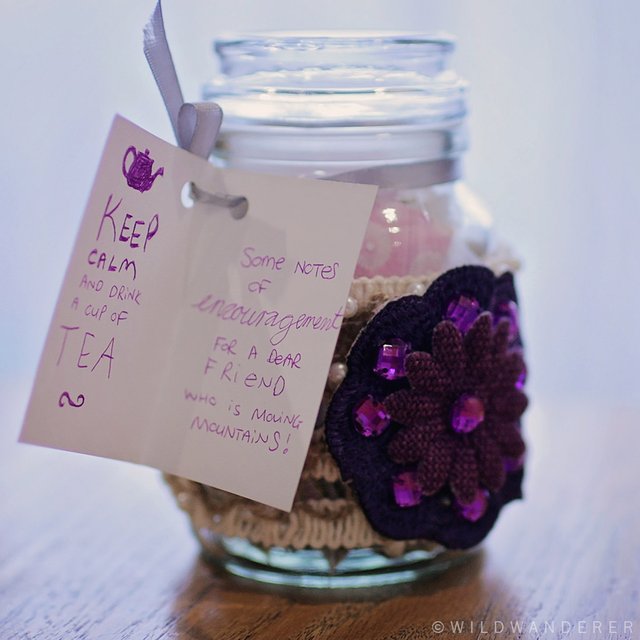 To finish it off I wrote a little note that I attached with a ribbon.


All that was left now was to enjoy a nice cup of tea and a chat with my buddy..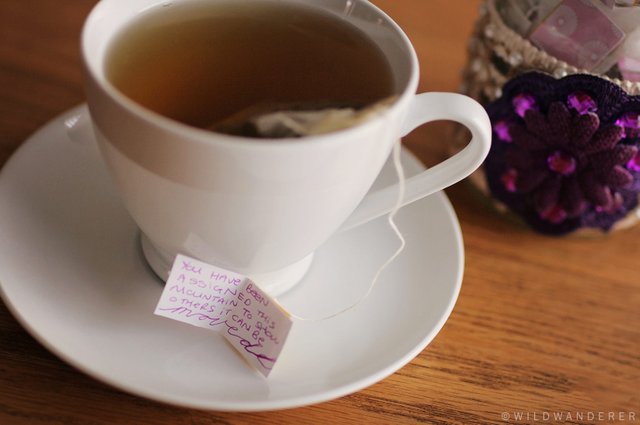 Have you ever felt the hope that a cup of tea brings when you are stressed or in distress? What's your favourite tea?