Mechanics New Microgame In Extinction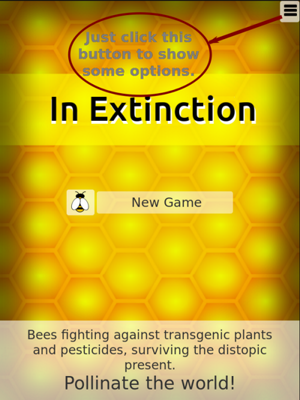 escapeteamgame.com
Greetings Community :)
This week we'll start the contests around our new microgame "In Extinction".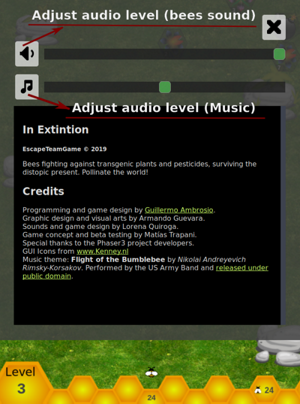 escapeteamgame.com.
In this post, we're gonna explain the mechanics of the game and we're gonna give you the opportunity to start training for the contests.
We'll have very good prizes for the Whaleshares community thanks to the support of the @bbcas @projectmilkbox @chuckyfucky and @jepu accounts
Game Sound Adjustment Buttons:
Here you can adjust the volume of the music and the sound of the bees to your liking.
Game Mechanics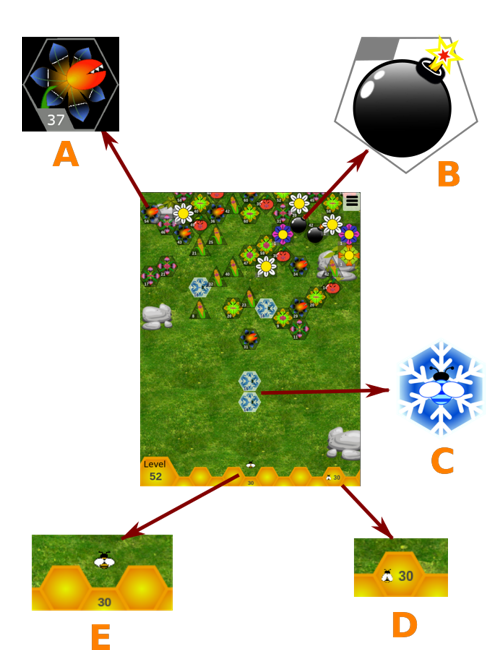 A:
The flowers and food in the game have different scores that you should be eliminated to prevent them from reaching down and finish your opportunity to level up.
B:
The bombs will help you eliminate flowers, food and frozen bees. The bombs together explode with more force.
C:
Frozen bees will support you've more bees to remove flowers and food when you defrost bees. The bees that fly around will take care of defrosting them when they touch them, but remember that if you don't defrost them they can also make you lose.
D:
Here you'll see how many bees you have available to make them fly.
E:
From here, you'll aim to get the bees to help you level up.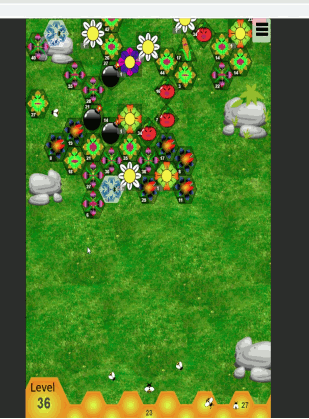 Information on the artistic meaning of
"In Extinction"
and its relationship with the mechanics of the game can be found in the following posts:
If you want more information about our ecological microgames, you can write to us
[email protected]
We invite you to our
Discord.
and we look forward to your visit to our
Website.

Marketing - Design 3D - Writter: @fanisk / Developer - Musician - Writter: @elguille / Design 2D - Developer - Writter: @namra / Lawyer - Public Relations: @matuca / Gametester - Marketing: @yosuandoni