Our Aboriginal Recipients Thank You
Hello fellow Steem-ians! Happy first weekend of April!
Time truly flies and this is already the second quarter of the year.
It has been a fruitful week as we have been busy distributing the food we packed at the end of the month of March for April Food Distribution .
An today we are happy to receive some of the out reach photos from the highlands and in-lands of Raub, the State of Pahang, East Peninsular Malaysia.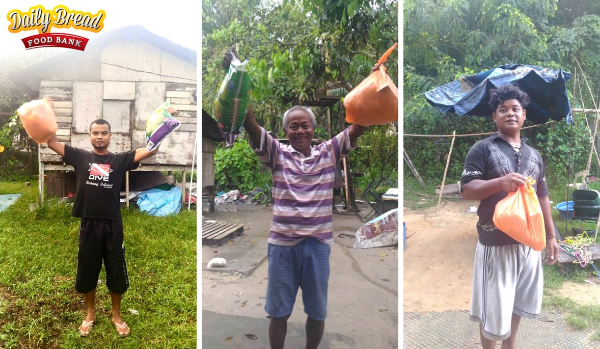 As you can see, they are really happy to receive whatever aid they can receive for the month, and most of these folks actually live through some agriculture and hunting in the deep forests. You can also notice that most of their houses are very simple, even run down. With hardly much electricity provided.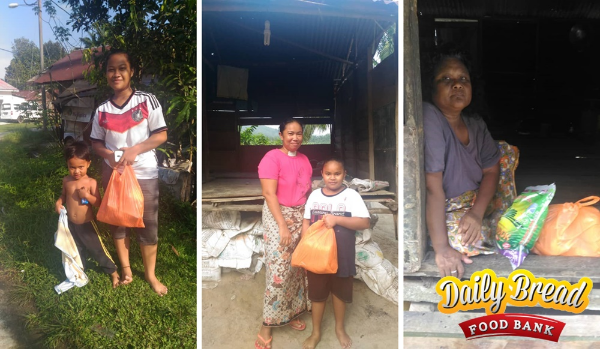 Most of these families have no shoes, and even if they have jobs their minimum wages are less than 1,000 MYR which rounds about 244 USD.
Most of these families, are not educated.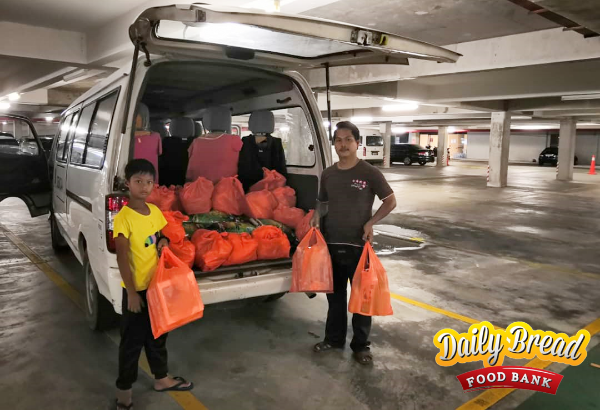 And this is the heart and hope of this pastor for the aboriginal people.
By first in hope to change this situation with food provision, then introduce more education opportunities for the children.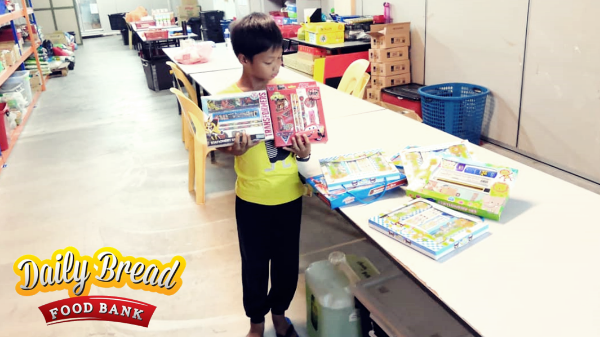 Many of these kids do not even have a proper stationary set to read and write, including this pastor's son; and these young souls are the very future that will form Malaysia's future.
The Daily Bread Food Bank is honoured to be able to assist the pastor's vision this month, and with donors and contributors from all different means, be it fiat or crypto, we could help fill the bellies of the families so that they can focus on better things, like learning and becoming great young adults for the future.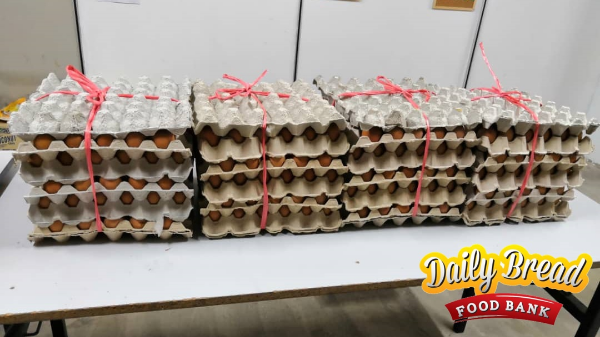 We hope that with this continuous support, we could keep providing nutritious basic necessities like eggs for families, but right now this is all we could get for the under privileged families and children centers close by.
Nevertheless, know that every cent donated is well used for the benefit of under privileged families.
---
Our upcoming news!
We are very excited to be collaborating with an upcoming NGO who could help form a better ecosystem of contributions for the local donors, and once that is set we can formerly introduce them and see how this collaboration can benefit everyone, from under privileged families to donors.
Do stay tuned for more updates from us!
Angie Ng
Daily Bread Food Bank Director
disclosure: Daily Bread Food Bank one of the non-profit channel under the LCS (Life Community Service) ministry.
To know who we are, please do read through our introduction here in Steemit

Posted using Partiko Android