A humble sincere request to help my brother @denion and his wife | Crowdfunding
Hello Steemians, if you have come across my husband's side sister-in-law's @happycrazycon's post to gather funds for my son some time ago, or other crowdfunds or charities that had been done to help people in need here, we all would know that this platform is full of helpful people that are willing to be generous and kind. I could never be thankful enough even until today. This shows humanity still has alot of love, hope and passion for the humanity.
---
No one has ever become poor by giving.~Anne Frank
No one is useless in this world who lightens the burdens of another.~Charles Dickens
A kind gesture can reach a wound that only compassion can heal.~Steve Maraboli
---
Intro
This is a post genuinely to gather fund to help my brother and my sister-in-law. @denion is my brother. We are from Malaysia. His wife, Wang Pei Yee just had emergency labour on 22nd May at 27 weeks due to water broke that coupled with bleeding. Baby girl is very premature and very small size at 970gram when birth. Then dropped to 790gram in 5 days time (doctor said will gradually go up again if her lungs are picking up in growth and strength).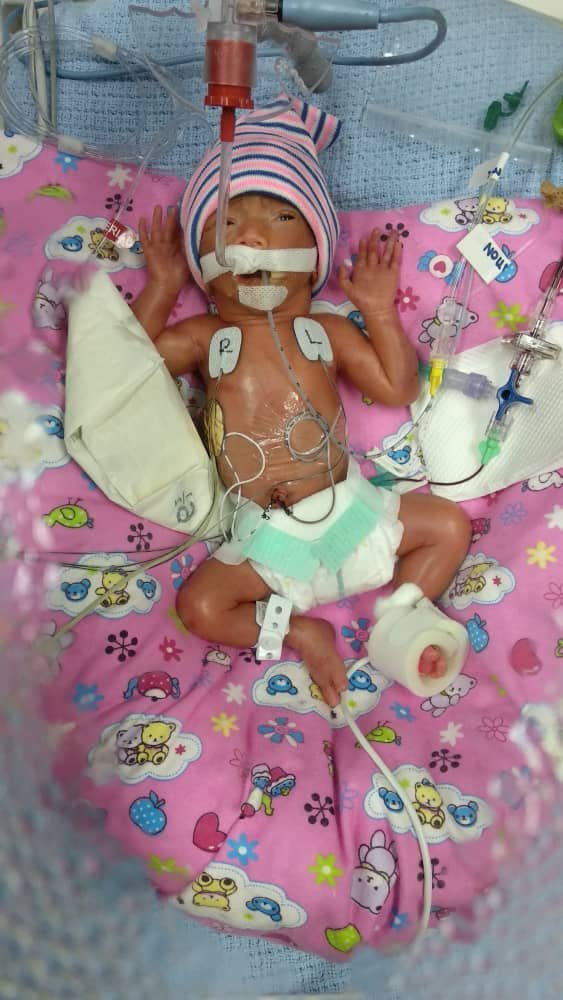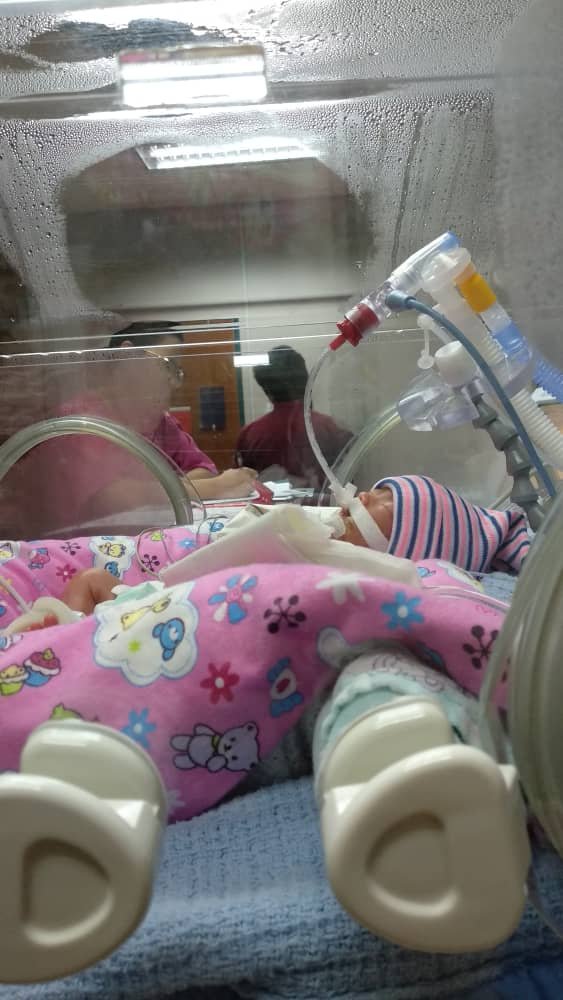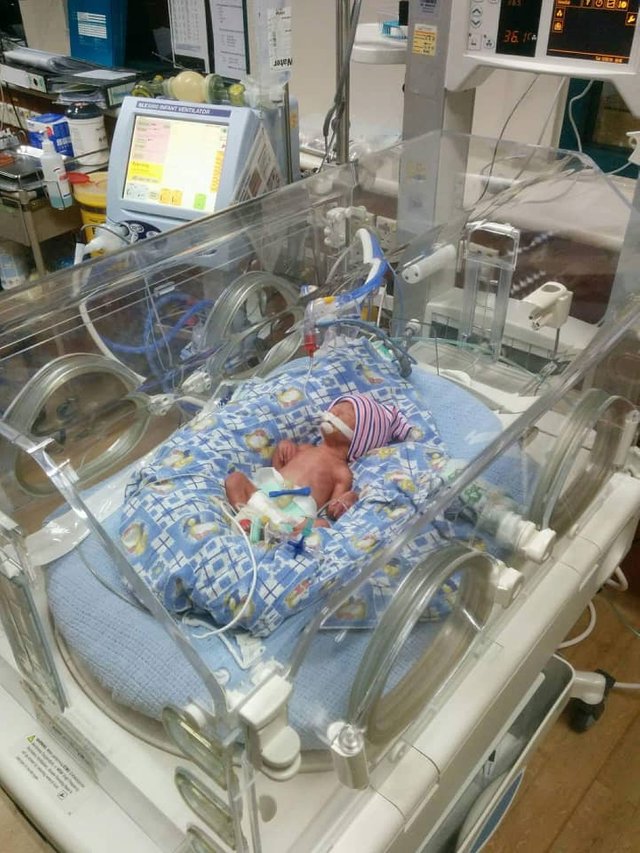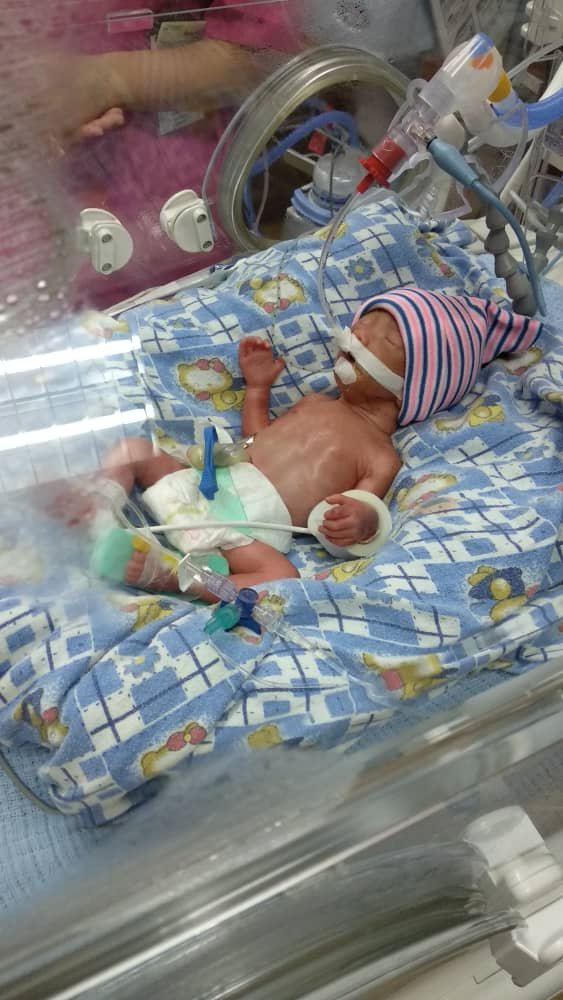 @denion's wife stood there emotionally looking at her baby
The story
On 22nd morning, they had regular checkup and found out the cervix had dilated abit. Gynae asked them to go home and rest as much and hopefully the dilation would not go further. Towards evening, suddenly water and blood flow out to the feet and the wife got panic and quickly called my brother. That was when she also felt contraction became intense, like she was going to "poo" anytime.
They had to have emergency birth at private hospital as our government hospital might not have incubater ready for the premature baby considering it was an emergency case. Our government hospital works in such a way that if you come in as emergency birth and there is no incubator and/or ventilator available, then they will let the nature takes its course. In other words, they will let the baby gradually pass on and gain her or his wings to heaven. Of course they would not want to take the risk.
So off they went to private, the nearest one, to save the baby and the wife which is more crucial. Could not be bothered by the finance first. Thank God both were safe despite the scary moments of being stucked at severe traffic jam and she was heavily bleeding already. Despite both were safe, doctor did say it was a risky case as baby was very premature (just entered 27weeks). We are praying as baby grows in incubator she will not face any other complications.
The shocking costly bill
From 22nd May to 25th May, baby was at private hospital at NICU and with breathing support (intubated). During these few days, they were praying hopefully baby could be transferred to government general hospital soon as the bills was escalating each day. Towards the 3rd day admission they were asked to pay (ringgit malaysia) RM15000.00 (2290 SBD) for deposit. By 5th day, bills had reached RM22739.09 (around 3235 SBD).
I attach a photo of the bill here. Our eyes literally opened up wide due to shock.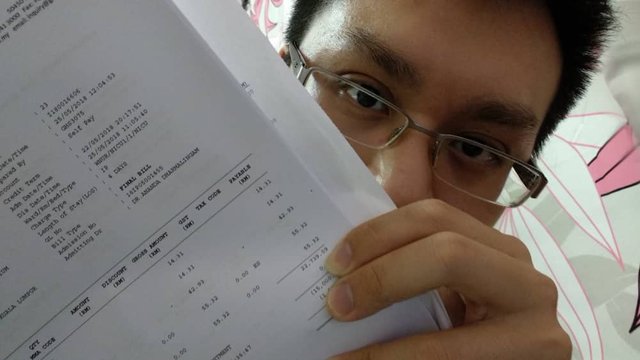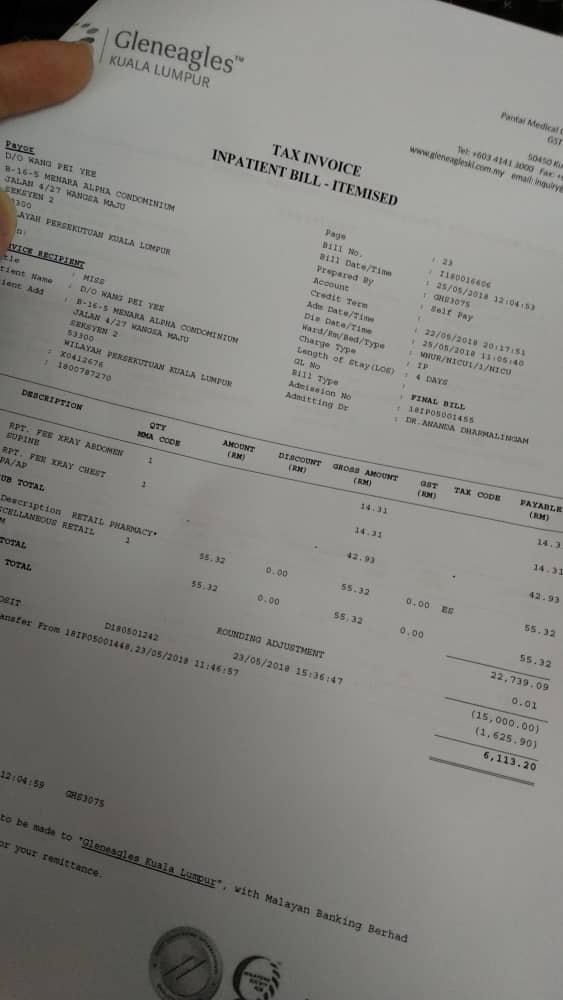 Crowdfund
Both the husband and wife are not filthy rich and they have to take out most of their saving to settle this bill. I am not a wealthy sister too, and I have my own medical & financial needs to attend to for my son.
Therefore, I resort to this platform to plea for help, to gather funding to support their livelihood. Sad to say, his case (emergency premature birth) is not covered by insurance so eventhough with insurance bought, it does not help at all.
I know it is a huge amount but this is not to gather fund to settle the bill but to support their livelihood as they have used up alot of their savings for that particular RM 22k bill. My brother @denion will never ask help from people as he is the type go all out to help people instead of asking people for help. So I am going to do this to help him. I know there is hope in this platform.
Although I know SBD value is low now, I will still try and see what magic and miracle can be done here in this platform. I know my brother @denion is somehow stressed right (although we are from the same breed, we know how to hide so that we won't make other people worry about us) as he is also need to juggle between taking care of wife, going to and fro to NICU and home, plus still need to take time to meet clients. I believe a boost help from Steemians for his livelihood will help to lighten his burden.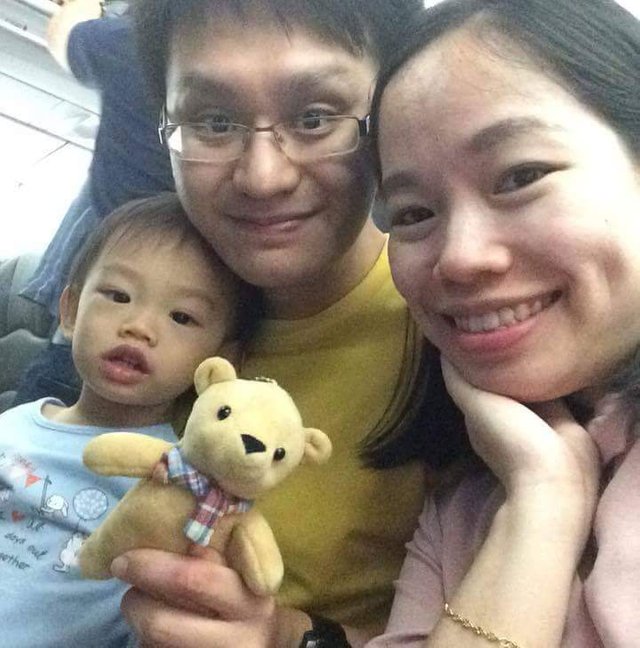 Photo taken from @denion's facebook
I am planning to raise fund for his half-month's livelihood including house expenditure as well as hospital bills plus all the expenditure to take care of his wife's maternity confinement needs. This is to help them cover the money they had spent for the costly bill, to kickstart their life before he gets his next salary. Besides the premature baby, they have one beautiful daughter too. My rough calculation for their half-month's family expenditure will be around RM1600 which is around 250SBD (based on the value of SBD today). The SBD number is big due to SBD drops in its value (but I am positive it will pick up again).
If at the end of the payout, the target is not hit, still most importantly, love and kindness have been shown, and it will be remembered forever. And every little support (even an upvote) surely amounts to something - and that something itself is very valuable. Thank you so so so much in advance for whatever support given. Thank you ❤ Who knows we can hit more than 250SBD?
By the way, any amount can send to my account with memo "for Denion" because I will be the one cashing out and pass to him personally after the pay-out.
---
P/S: Thankfully on the 25th May evening, there was incubator & ventilator machine available at government hospital, plus the baby was also stable enough (eventhough there is a risk present) to be transported via ambulance. From 25th till today the baby is being cared for NICU government hospital which is not so expensive compared to private hospital. She is considered stable although she needs some blood transfusion as the blood hemoglobin is very low.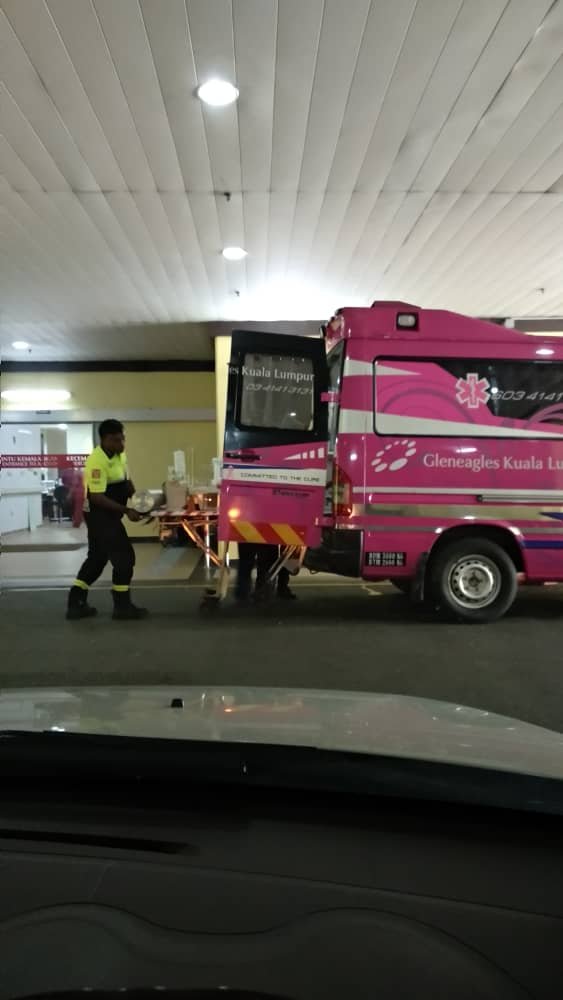 Transferring the baby safely and gently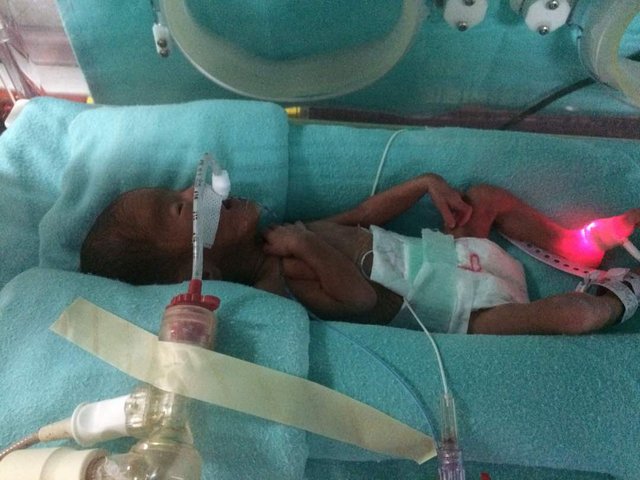 Safely transferred from private hospital to general government hospital. Skin looks darker as NICU here is dimmer & lesser lighting to calm down the premature babies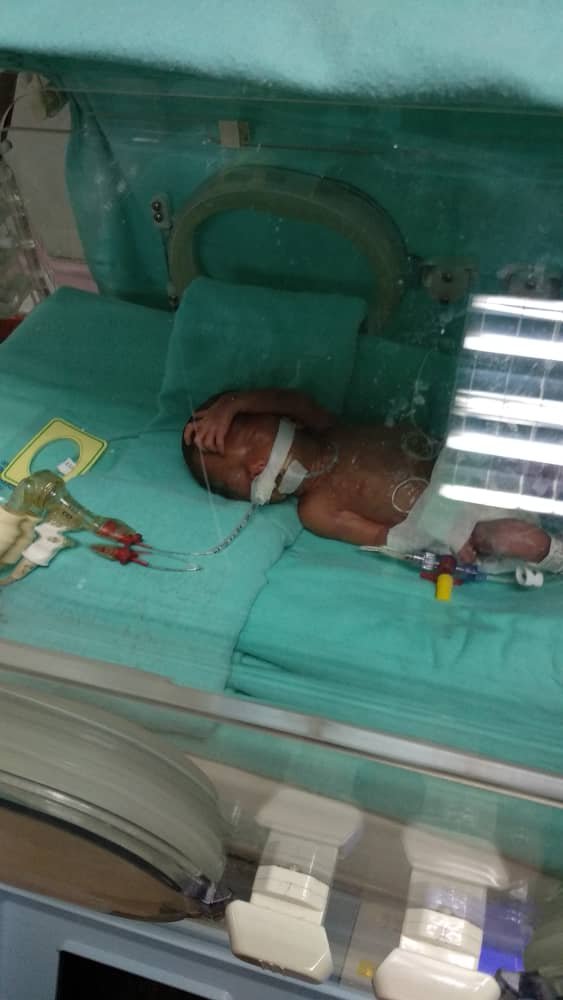 No more photos after this as we were told photos and videos are not allowed in government hospital as one of their protocols.
---
Note: I, Jadeline Lee, goes with the handle @iamjadeline, hereby vow that whatever I blog here is true from real life. It is by no means made up just to pitch for funding. It is a sincere cry for help in times of emergency. Thank you all for your time and heart here.
---
Lastly
Alone we can't, together we can. - Jadeline
No one should have to choose between medicine and other necessities. No one should have to use the emergency room every time a child gets sick. And no one should have to live in constant fear that a medical problem will become a financial crisis.~Brad Henry
All quotes are taken from ww.brainyquote.com except one that is from me.
Thank you every Steemians for your time here, heart and thoughts, prayers and support. ❤💖💙💚💛💜💗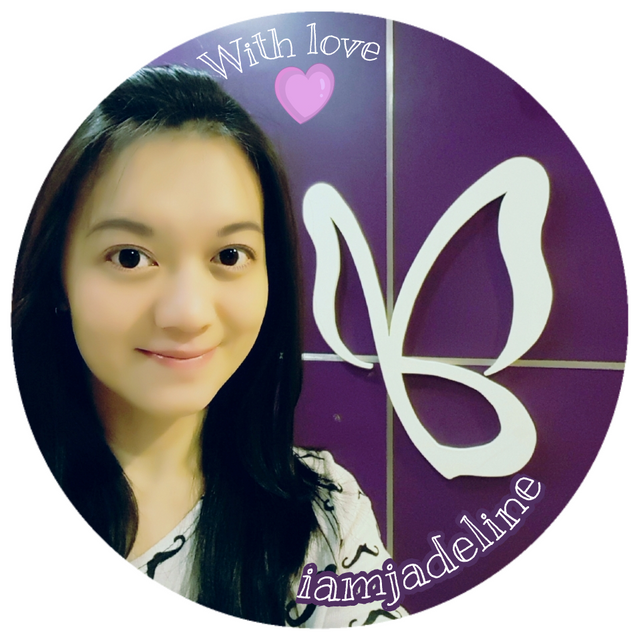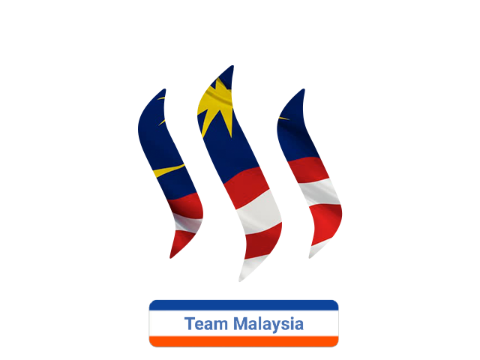 Join us @steemitbloggers
Animation By @zord189