First Aid Kit Upfundme Week 25**
So I didn't realize until just now that last week was actually Week 24 and I was just off somehow (I called it week 23)! But the post has paid out, and here's the math: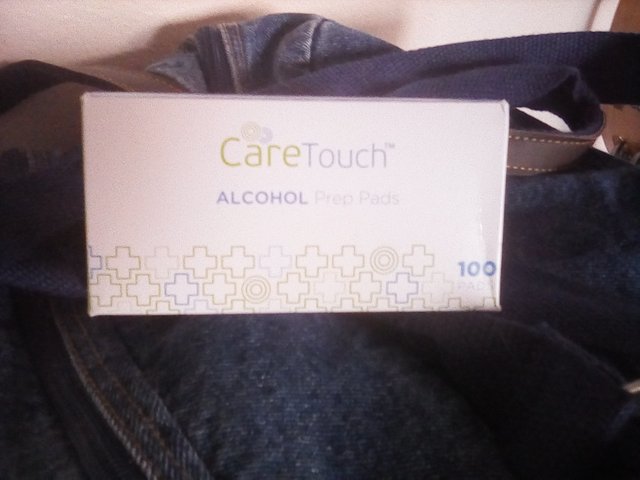 the alcohol prep pads arrived!
75¢ in Steem
plus
1¢ in PAL (1.586 PAL @ .00559¢/PAL)
plus
29¢ in UFM (45.40659907 @ .00646¢/UFM)
equals
$1.05 for the week
plus
$15.36 from the previous 4 weeks
equals
$16.41 total
towards $57.14 goal (see week 23.5 24.5 for the updated final goal explanation)
so there is
$40.73 left to go!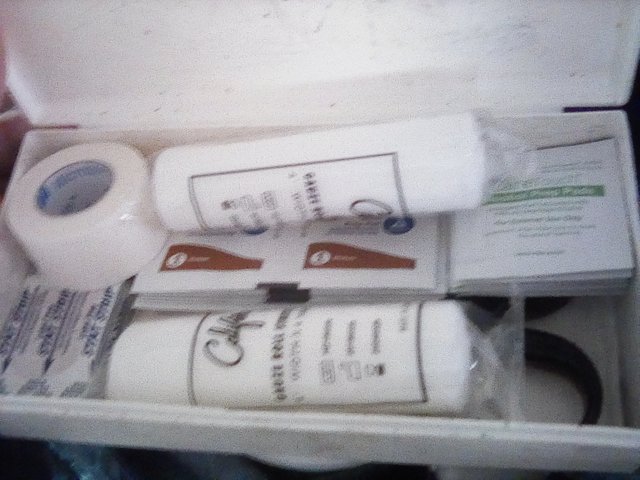 prep pads added to one of the containers in my kit bag where the betadine pads also are
I have been using SteemPeak more this week and for almost everything it works better on my phone, but I cannot post from there. It not only moved the cursor arbitrarily around as I typed so my typing was not in the order that I typed it (?!), but also I couldn't see the text box at all. The keyboard takes up half my phone screen, and it kept showing me either the tags box or the formatting buttons, but never the text box until I dismissed the keyboard. I think it expects people to have giant phones nowadays, as most people with the money to spend on a fancy new phone do with their Samsungs and their iPhones and such. But my phone is tiny in comparison, and a lot of things don't work on it, so I'm back to posting from ol' steemit dot com.
Have I mentioned I miss Partiko?

when the kit is complete, I shall have to give a complete tour of what's in the bag, lol
Thanks to everyone who supports me in this project to get my first aid kit built! All upvotes and donations are appreciated. Have a great day! :)