UpFundMe: First Aid Kit Supplies #6
The emergency blankets have arrived for my first aid kit - thank you to everyone who has contributed with upvotes and donations!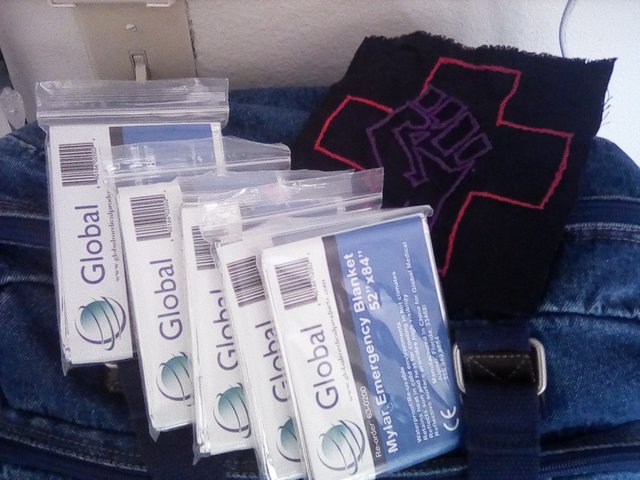 Last week's post has paid out, so here's the earnings breakdown:
5 Steem donation from @shanibeer (thank you!), which is 80 cents
36 cents in Steem
2 cents in PAL
42 cents in UFM
=====================
$1.60 toward my goal of $6.09
What's this all about?
#upfundme is a tribe for crowdfunding. As I talked about in my first post, I am trying to fundraise to build my first aid kit. It's much more heartening to save up for each item at a time and order them as I can with the price of crypto so low, so I've been doing that. So far I have crowdfunded enough for Steri Strips, Betadine prep pads, and emergency blankets:

My next item goal is for bandaids, which are listed on Amazon for $6.09. So with $1.60 raised from last week's post, that means I have $4.49 left to go to get my next item! :) You can help me reach this goal with upvotes, and the payout of this post goes toward my goal. Thank you to everyone who does so!
The entire mutual financial aid for mutual medical aid wishlist: https://www.amazon.com/hz/wishlist/ls/31M4CEBFVS7FL?ref_=wl_share
So there's the update. Let me know of any projects you are crowdfunding for with UFM, too! I do check the tag but I mostly see non-crowdfunding posts.
Steem on and have a good week!
Plant a tree for free:
http://onetreeplanted.refr.cc/wrenpaasch
My Ko-fi: