UpFundMe Lotto introduction
For the past I think 2 months I have been playing UFM Lotto (UFM Is a tribe token on S-E)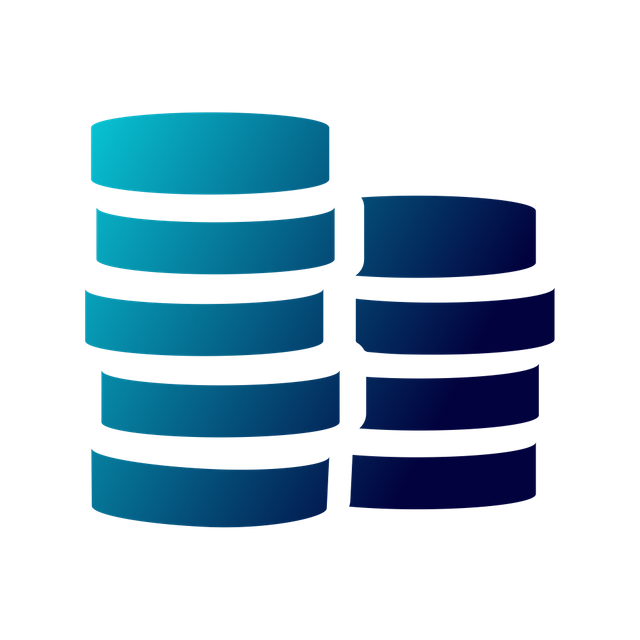 This is a lotto game where you need to buy tickets with tokens (Currently in use are UFM and STEEMP tokens) and with each ticket you increase your chances of winning the daily lottery.
To make things more fun they have added INSTANT WINS which can trigger on any ticket purchase, and with these is added a super rare Instant jackpot that can be triggered at anytime by anyone.
For example this is me playing the lotto.
To buy tickets you need to send 5 UFM or 0.1 STEEMP to @ufmlotto (NO MEMO and also you can send more in 1 transaction aswell, like 10 UFM or 50 UFM or 100000 STEEMP)
In this picture you can see pretty much everything that the lotto offers.
🎲 Shows what currency you used to buy the ticket with / How many tickets you have out of total tickets in the daily draw / The value of daily lottery (This picture is made at the start of the day, it will get much bigger)
💰 Shows the instant wins that have a 1/5 odds of triggering with every ticket. There are so many different tokens you can win from instant wins, that I am not going to list them all. From this picture you can see that I won some CBI / SPORTS and DEC.
📣 Shows the Instant jackpot value which has a 1/20000 of triggering every time you purchase a ticket (You will not get both of the jackpots, only the same currency as you bought your ticket with)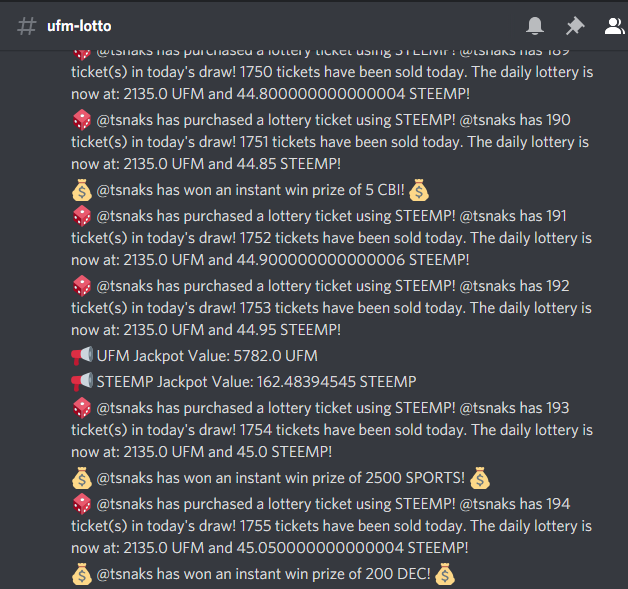 One of the quite common instant wins is "Make it rain!" which rains tokens to online people on the discord server. (This is a wonderful way of passively earning tokens by just chilling in the discord)
Requirements for the rain are that you need to buy at least 10 tickets to gain a "Members" rank.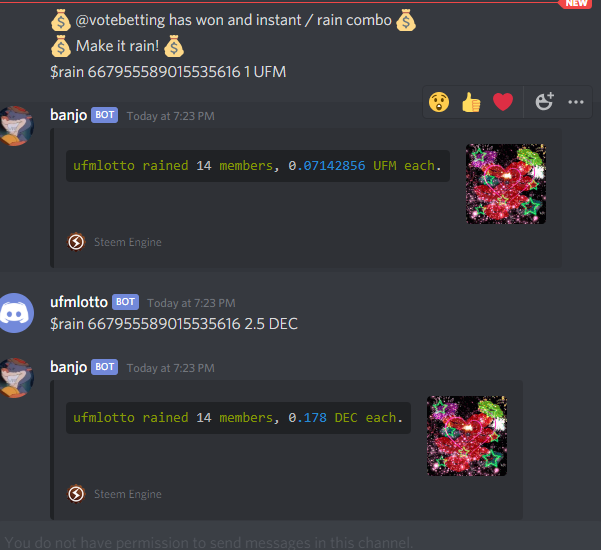 To play you can just send tokens to @ufmlotto (5 UFM or 0.1 STEEMP per ticket), but if you want to watch live what your tickets win, then you can join the UpFundMe Discord Server
Also staking up UFM Tokens earns you dividends now. Not many, if any other tribe tokens offer such a luxurious perk.
That's it from me. Thank you to everyone who reads my posts, and remember to check out
Splinterlands
TavernGames
HolyBread