UpFundMe Premium Services Sign Up (Crowdfunding services for steemit and fundition.io)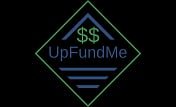 Are you crowdfunding through fundition.io or #upfundme on steemit?


Over the next couple weeks we will be testing our #upfundme and fundition.io community votebot. This votebot will vote on #upfundme and fundition.io crowdfunds for members who have paid the monthly dues.
Monthly dues will go towards both organic SP and SP delegation leases to increase the vote power of the community bot. This community bot will not vote on all your posts, just crowdfunding posts through #upfundme on steemit/busy and fundition.io crowdfunds and updates.


Leave a comment below if you wish to be added to the list for joining. We will be using a whitelist system to avoid abusers from draining community vote power!
This Will NOT Replace Current Support From @upfundme.
This bot will be ran and maintained by @taskmanager, the creator of #upfundme and @upfundme. Manual curation of #upfundme will still be handled by @madstacks via the @upfundme account and following vote trail.


Membership Details:
During the test phase, membership will only be a 10 SP delegation or 1 STEEM / Month. Send STEEM to @upfundme.net to join, 0.250 STEEM = 1 week!
We will be working out details of full membership requirements, vote weight and posting limitations during the testing phase. Keep in mind that the delegation required to join may increase after the testing phase.


This Community Bot Is For Crowdfunding Posts Only!
Anyone caught using #upfundme incorrectly to gain extra votes from the community bot will be blacklisted from all UpFundMe / Taskmanager Holdings support! (Including but not limited to @upfundme crowdfunding support, @t50 bidbot services, prize portal prize draws and the TASKMANAGER voting system power by Bitshares and STEEM.)