UpFundMe Crowdfunding Support - Today's Report and General Information 22nd September 2018
Today's Report


Steem Power: 270(+1062 - 147)
Vote Power: 99.9%
Vote Value (at 100%): 0.10 STU
Reputation: 55.1
Followers: 457
SteemAuto Trail: 20 followers


Today let's focus on a crowdfund by @nante, #upfundme Day 5 : For My Dream Tricycle As My Birthday Wish 😀
[This crowdfund](#upfundme Day 5 : For My Dream Tricycle As My Birthday Wish 😀) is to help @nante save for a steem monster pack - so get on over there and support that post!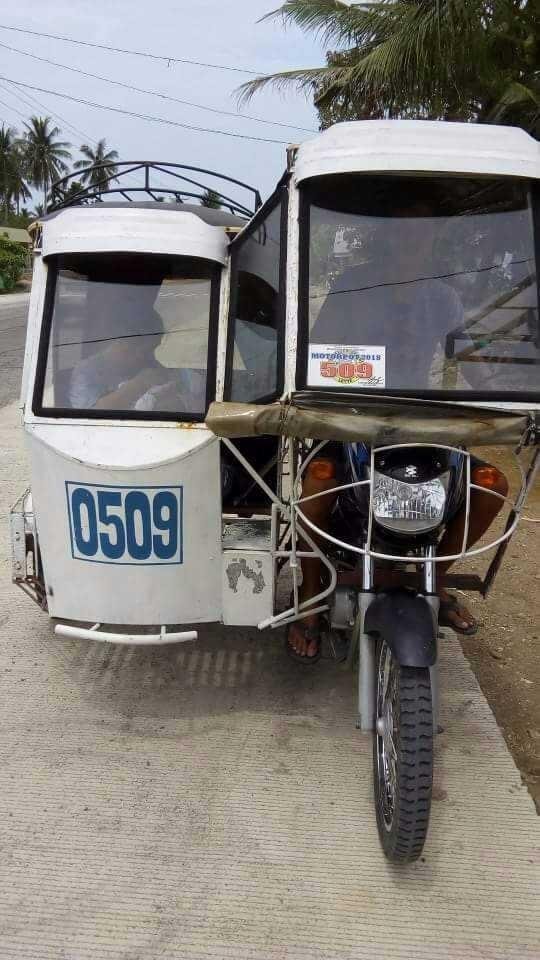 You can also send STEEM or SBD directly to @nante, I'm sure any and all help towards the $1600 dollar goal will be appreciated.



Free Support For Your Crowdfunds


#upfundme is getting used more and more every day to help steemians with various crowdfunding goals from medical bills to an xbox one and everything in between. You can post in #upfundme and get support from @upfundme and it's steemauto curation trail for free!
You can find the general guidelines for posting under upfundme here to get the best out of your crowdfund.



The Basics
Have a clearly defined goal (with a goal in STEEM, SBD or local $)


Use #upfundme as the 1st tag (Including UpFundMe in the title doesn't hurt either)


Keep it simple yet complete (Don't be too simple, or too complex, try to find the sweet spot where people have all the information they need without being overloaded.)


Keep track of your earned STEEM and SBD and report changes (You can use your savings account for easier goal tracking.) Use these links to find the value of your saved SBD or STEEM.


Support others. #upfundme is a community, and if we support each other we can help fund everyone together.


Don't overpost. (This could have a negative effect!)


Optionally you can upgrade to UpFundMe Premium for as little as 1 STEEM per month OR a 30 SP delegation to @upfundme.net.


You can see a very good example here, they have a clearly defined goal with tracking, lots of information without an overload and @cauac also supports the #upfundme community.




Supporting Other Crowdfunds


Our Chief Curator, @madstacks, regularly scans #upfundme for new crowdfunds to support and resteems them to the @upfundme wall. Following @upfundme will give you regular crowdfunds in your feed, making it easier to support crowdfunding on the STEEM blockchain!
You can use @madstacks Tutorial to get more Bitcoin for your Steem - HERE
You can also check the Trending Page for #upfundme to see what crowdfunds are popular today!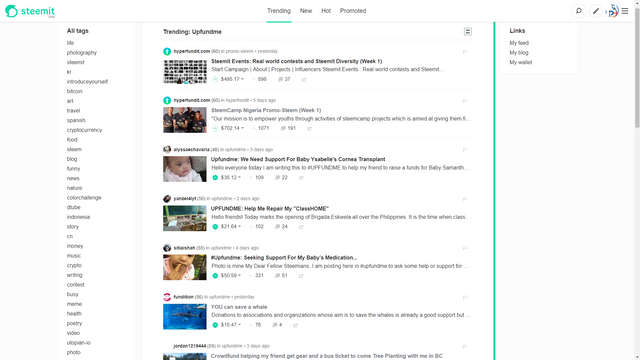 UpFundMe Premium


Along with regular #upfundme support, we now have UpFundMe Premium available for users who wish to accelerate their crowdfund. UpFundMe Premium also supports crowdfunding from fundition.io, hyperfundit.com and soon the @votefund phone application.
UpFundMe Premium monthly payments must be sent to @upfundme.net in STEEM or Steem Power. Users must be added to a list BEFORE THEY JOIN UpFundMe Premium, or the bot will just refund your membership. The bot will NOT refund SBD.


| UpFundMe Support | UpFundMe Premium Support |
| --- | --- |
| Free! | 1 STEEM / 30 days or a 30 SP delegation |
| Vote weight depends on available vote power. | Consistent vote weight! |
| Manual votes. | Automatic voting! |
| TASKMANAGER trail following at 40% scaled vote weight. | TASKMANAGER trail following at 80% scaled vote weight AND @tmholdings following wilth 100% scaled vote weight! |
| Manual resteem. | Automatic resteems! |
| Supports crowdfunding posts via #upfundme on steemit | Automatic support for crowdfunding posts and updates on fundition.io, hyperfundit.com and #upfundme on steemit! |
Everyone seeking crowdfunding is encouraged to use every crowdfunding tool STEEM has to offer including http://fundition.io, http://hyperfundit.com and of course #upfundme via steemit/busy.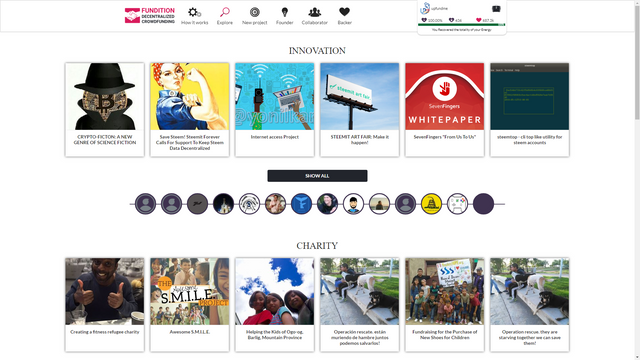 They have a beautifully designed site over at fundition.io, with a growing community. Everyone who is crowdfunding should give it a try, and because it it powered by STEEM it is supported by UpFundMe Premium too!



Completed Crowdfunds


@oliverstoney - Xbox One X (by #upfundme using UpFundMe Free Support)
@akoaypilipina -Luggage (by #upfundme using UpFundMe Free support and an outisde donation)




Credits
@taskmanager - Founder of UpFundMe, head of UpFundMe Premium.
@madstacks - Chief Curator for #upfundme and UpFundMe General Support.
@awilix - Adviser
@bidnat - Adviser
@roldamn - Logo design




This project is partially funded by the @t50 promotional bidbot, and the TASKMANAGER bitshares token.