UpFundMe Update: Posting Rewards and Crowdfund Structure + More
Posting Rewards


UFM posting and curation rewards are now available for those posting in and voting on posts in #upfundme.
Crowdfunding will remain the core of UpFundMe, however more is required to keep us from becoming a spam machine.
We would like to see contests, giveaways, airdrops, services and posts related to your crowdfund (if you have one).
Please note, SCOT settings may change after we launch the site.


Crowdfunding Structure


In the past, things felt a little spammy in #upfundme but we intend to bring that to an end. We will no longer upvote or support a copy and paste of the same post over and over again.
To start a crowdfund, create a post on UpFundMe (or using #upfundme on your favorite front end).

Be sure to add in #crowdfunding.

This should be only posted once, and you can refer back to it in future posts.

Give lots of details and pictures.

Make sure your crowdfund has a clearly stated goal, preferably in either UFM, STEEM or USD.

Your UFM balance will be considered your progress towards this goal.

Updates on your funding progress are encouraged, but must be new content not already posted.

If you're starting a project or service for STEEM, consider adding benefit options for those who support you.

Communicate with those who engage you on your posts, answering a question could mean the difference between a big upvote, or a large downvote.

Power up some UFM to support others, this may encourage them to support you.

Try to be open and honest when doing your initial crowdfunding post, as well as in updates.

You can also post your quality content within #upfundme, helping you attain your crowdfunding goals faster.


Encouraged Tags


Besides the obvious crowdfunding and charity tags, we would also like to see content from the following tags within UpFundMe:
airdrop
contest
giveaway
services (steem, tribe and others)
crypto
blockchain
news
life
More tags may be added to this list over time. You can use other tags and content on #upfundme, but the majority of our vote power will go towards crowdfunding, charity and the above tags.
SBI Donation


We donated 100 UFM power to @sbi1 - @sbi10, 900 UFM power total. The hope is that this will give most users a little boost when they use #upfundme. If need be, we may increase this amount to make it effective.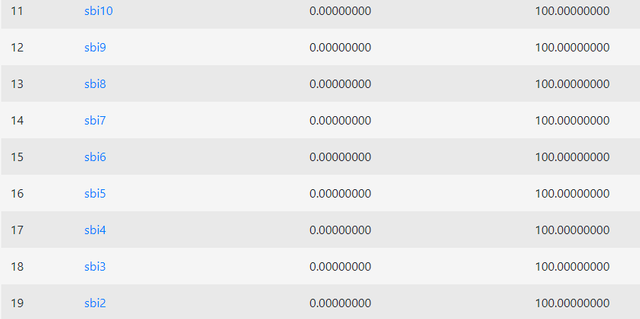 Clipped from steem-engine.rocks
Do You Host A Regular Contest?


Add #upfundme when you post your contest or giveaways, and you could qualify for some free UFM power, and UFM to add to your prizes! UFM prizes could be regularly donated long term.


In Case You Missed It


UpFundMe Update: UpFundMe Token and [Soon] UpFundMe Network and UpFundMe Miners + Giveaway (Giveaway Closed)
UpFundMe Update: Discounted Miners and Staking UFM + More Reward Details
UpFundMe Update: Progress Report + Mining