UpFundMe Update: We Are Live!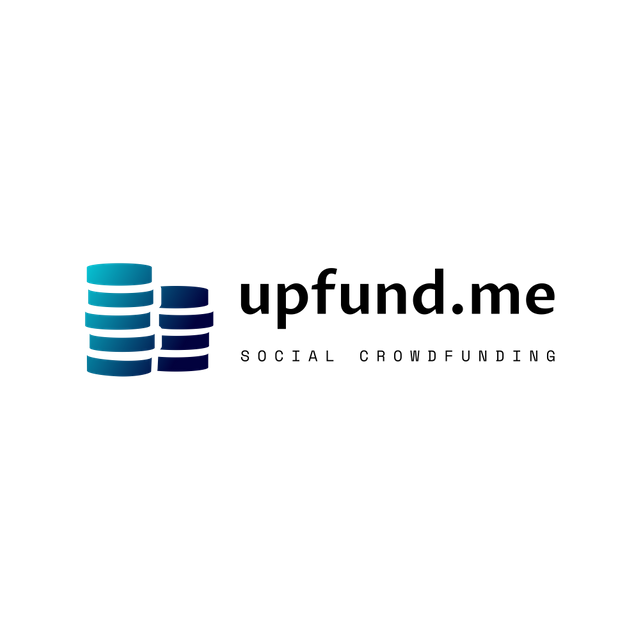 We Are Live!


We are finally a functioning tribe at https://www.upfund.me! You can now post, curate and view #upfundme content from a proper front end.


Reward Amounts


There currently isn't much competition for rewards on upfund.me, so post payouts may seem a little high. As more competition comes to our tribe, post and vote values may fluctuate over the next couple weeks.


Promoted Posts


You can now add your posts to the Promoted section by clicking the PROMOTE button at the bottom of a post.




Put in the amount you want to
burn
to promote the post.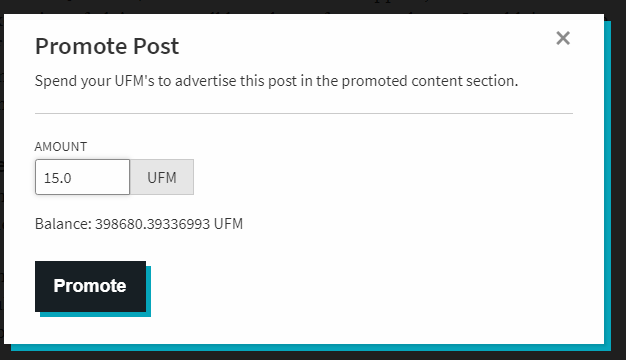 Click Promote and the post will show up in the promoted tab. The more UFM you burn to promote, the higher you are in the feed.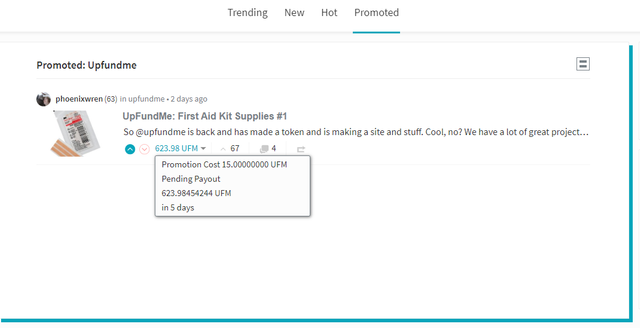 Featured Posts


When a slot is available it may be auctioned to the highest bidder in UFM (UFM will be burned), gifted to a post we wish to showcase, or sold privately.


Power Up Bonus


We are going to give you all a couple days to add more UFM Power to your wallets before we send out everyone's bonuses.
UFMM rewards, and whale packages both count as powering up for this bonus.


Whale Packages


24 whale packages are still available for 100 STEEM each.
Limit of 2 packages per person/account.
You can find more details here.


Burning Unsold UFM


All UFM left over from the 3400000 UFM currently for sale at 0.15 STEEM will be burned in approximately 28 days. This market order will be left up until then to allow anyone who wishes to buy whale amounts an option to do so.


Excluded Tags (New)


Nothing against these communities/apps, this just gives a cleaner look and feel to the site.
Tags Excluded:
actifit
steemhunt
appics
dlike
share2steem
memestagram
memehub


In Case You Missed It


UpFundMe Update: UpFundMe Token and [Soon] UpFundMe Network and UpFundMe Miners + Giveaway (Giveaway Closed)
UpFundMe Update: Discounted Miners and Staking UFM + More Reward Details
UpFundMe Update: Progress Report + Mining
UpFundMe Update: Burning The Extra + Giveaway (Giveaway Closed)
UpFundMe Update: Posting Rewards and Crowdfund Structure + More
First UFM Post Payout + Contest (Prizes Include UFM Power and SBI Shares) (Contest Closed)
A Note On Posting Restrictions, Reduced Inflation and Power Up Bonus