UPLAND - The property trading game that's smashing the boundaries of the real and virtual worlds
UPLAND - The property trading game that's smashing the boundaries of the real and virtual worlds
BUY. SELL. TRADE. Keep properties FOREVER. They are truly yours because UPLAND is powered by the EOS BLOCKCHAIN!
I am sure some of you remember Crypto Kitties, well Upland is kinda a similar deal, but instead of owning your very own digital blockchain cat, you own a virtual property that is based on an actual property in the real world.
So far you can only buy, sell, and trade in San Fransisco, but plans to expand are under way.
The really have put a lot into making this blockchain based game, friendly to them who do not know much about the blockchain. This is a good step in the mass adoption direction. You can use fiat and crypto to buy into the game.
Perhaps this game takes off! If it does, i think it might be good to own a handful of properties and early!
Enjoy and great luck!
Ofcourse everyone should do there own research on Upland. This is not advice. I just checked out the game and I like it. if Anyone knows anything about this game that I should know, please let me know in the comments!
Look Below for links to my Films, Music, Crypto Games, websites, & More!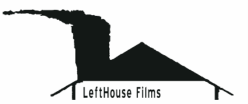 UP & COMING LEFTHOUSE SCREENINGS, RELEASES, ARTICLES & LIVE SHOWS
The Cool Of Film & Blockchain
LeftHouse Websites
LeftHouse Films
LeftHouse Recordings
Follow LeftHouse Here
LeftHouse HilladigaHackles on Hive
LeftHouse Publish0X
LeftHouse Uptrend
LeftHouse Peepeth
LeftHouse Twitter
LeftHouse Films FaceBook
LeftHouse Recordings FaceBook
LeftHouse HilladigaHackles on Steemit
LeftHouse Films YouTube
LeftHouse Recordings YouTube
LeftHouse Crypto YouTube
Watch LeftHouse Films
1 World 100 Lonely - Free on Amazon Prime
Sick Of It All - Free on Amazon Prime
Window Licker - Rent or Buy it on Amazon
Prevertere - Buy it on Amazon
Carlos Spills The Beans - Free on Amazon Prime
The Black Belle - Free on Snag Films
On Holiday - Buy or Rent with ETH
Everything Will Happen Before You Die - Watch for $1
Listen To LeftHouse
LeftHouse Recordings On Dsound
LeftHouse Recordings on Choo
Wanna Get Into Crypto? Start here: Free Crypto, Referral's to Exchanges, Crypto Games, & More!
Coinbase Exchange: A Crypto Market
Bitrex Exchange: A Crypto Market
KuCoin Exchange: A Crypto Market
Mannabase: Free Weekly Crypto Drop
QoinPro - Airdrops and Airdrips Free Coin
Play Games Win Crypto
Upland - A Virtual Property Game
Splinterlands: A Crypto Card Game
DrugWars: A Crypto Game About The Drugs
DONATE ETHEREUM to the next LeftHouse Film "RABBITHOLE"
Trailer and more info coming soon.
RabbitHole Fund ETH Adress: 0xDAaf709d5D39d9A4e00257e185cEdd8F3D07a324