New twist to H-1B drama: Anger against Indian techies spills over at US review call
NEW DELHI: Pent up anger against outsourcing, the H-1B visa programme and Indian technology workers spilled over during a recent review call organised by a top US agency responsible for overseeing lawful immigration to the United States.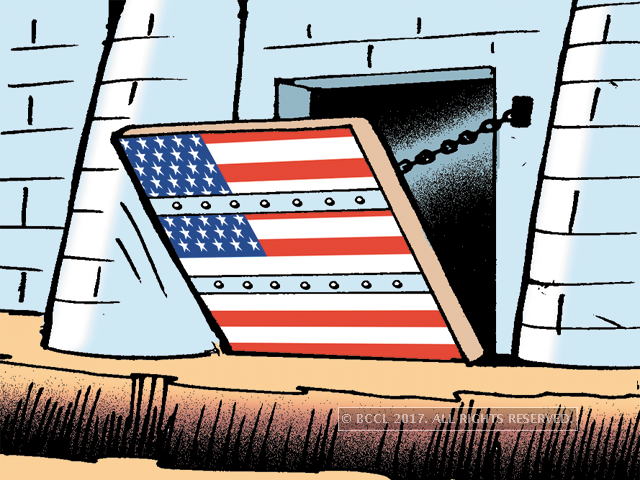 The 'national listening session' call on July 26, organised by US Citizenship and Immigration Services (USCIS) as a part of President Donald Trump's review of the country's immigration policies, saw a wide variety of participants ranging from unemployed American workers to advocacy groups to technology companies.
According to people who are aware of the discussions on the call, the sentiment on the call was mostly "negative" with many people commenting about ill practices at Indian outsourcing companies, and some even going on to say that that there is a mismatch between how much companies paid H-1B visa holders and how much they make themselves.
For instance, one US worker on call and who was in charge of interviewing H-1B and L-1 workers commented that most of the workers applying for these visas weren't highly skilled and his recommendation to USCIS was to be "stricter". Another US worker from a tech company said he has seen fraud happening and suggested that the US should hike visa fees to curb their misuse. Out of the over 750 stakeholders who joined the call, around 30 people offered comments. Callers were allowed to be anonymous.
Transcripts of such calls are generally not made public. There were also individuals who represented unemployed and replaced US workers, as well as foreign nationals who may be in the US on various employment-based visa programmes, R Carter Langston, a spokesperson for USCIS, told ETin an email response.
"I am not aware that specific companies or countries were mentioned during the call," said Langston, adding that some Indian-based companies were represented on the call.
However, people tracking US immigration policies expressed dismay at the tenor of discussions. "I am appalled at and saddened by the anti-Indian sentiments.
Many of the negative comments were specifically directed at Indian companies and Indian H-1B workers," Poorvi Chothani, a US-licensed immigration attorney, who is aware of the points raised during the call, told ET