Powering Up Again, Delegating 1,000 SP To @Steem-ua & Connecting UserAuthority With SMTs
Product development will always outstrip our understanding of risk, but there is a lot we can do to narrow that gap. - Andrew Maynard
If you've participated in the Steem network for a longer while, then you've been able to witness its evolution over time.
While everything started out as an experiment, today the Social Blockchain Steem is a project to be reckoned with and which attracts entrepreneurs from all types of industries.
As @timcliff perfectly analyzed in It's time to start paying attention to Steem, not all plans we had for Steem have turned out to be successful. Yet, what matters most is that there has never been stagnancy.
Something I'd like to point out in that context is the fact that many changes - whether being hardware or software updates - were originated from and arose out of the community.
The concept of User Authority (UA) is such a case.
Here's why I stopped my power down today and executed my very first SP delegation ever.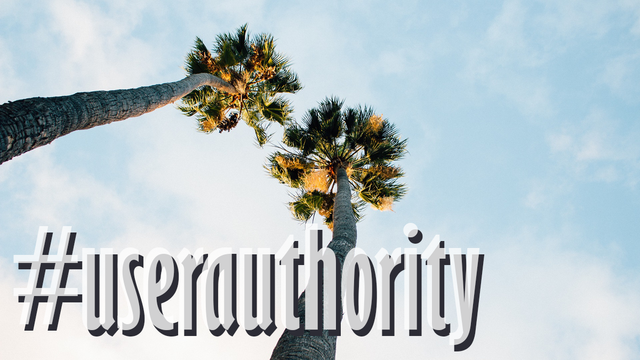 Growth is never by mere chance; it is the result of forces working together. - James Cash Penny
Change
The most important question that can be done both in the context of business and personal development is: why ?
As long as we can provide a solid answer to the question why?, it'd be hard to lose our way.
Probably we've not been asking ourselves often enough: why 'reputation score'?. If we seriously tried to find a reason why to keep relying on that little number close to our user names, we'd supposedly not be able to deliver any.
Why reputation?
The reputation score was considered as a reference for a user's integrity, engagement, influence and even trustworthiness within the Steem ecosystem for quite a long time.
By having a look at one's rep you could easily and quickly estimate a user's level of engagement (over time) on the platform, being those who had a score above 70 being more likely the early adopters, for instance.
In the words of the FAQ on Steemit (not updated yet :-)):
The reputation score is one way Steemit measures the amount of value you have brought to the community.
Effectively a reputation score is only improved by upvotes, considering that the more SP the voter has, the larger the effect.
Hence, the higher the score of a user, the more upvotes from larger stake holders (as a sign of trust) received in the past.
With vote buying and bid bot services arising that enable you to purchase the positive influence on your reputation score, the original way of evaluating user integrity on Steem is now flawed.
The problem has been recognized for a while, and lots of discussions around it have taken place. Yet, it took us a certain time to agree on possible solutions, which is actually a good sign being typical for non-centralized communties.
Especially in a decentralized community where consensus is not just required on a technical but also on a political level, change is inevitable but needs some time.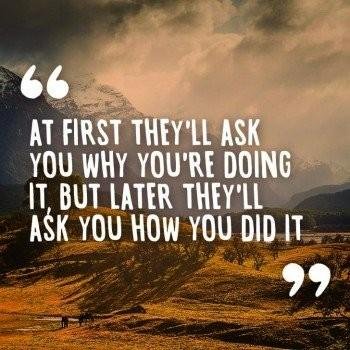 My first SP delegation
Delegating 1,000 SP to @steem-ua today is my way of rewarding a concrete effort to improve Steem.
I've been following the discussions around the new concept of User Authority on Steem for a while now.
What I appreciate most about the idea of User Authority is that it doesn't only offer a practicable solution to an existing problem (flawed rep score), but it can also serve basically every product or service built on this blockchain as a reference.
Before I'll provide you a rough inside into the concept of UA, I'd like to send a big THANK YOU to @holger80 and @scipio for founding the curation project @steem-ua and fostering the development of a new influence score on Steem.
Here we go :-)

What is User Authority about?
In their introduction post the @steem-ua team described it as a new kind of Reputation Score.
Actually UA is much more than that.
It's a new metric that attempts to estimate user engagement by a followers matrix. The more followers you have, and the more followers your followers do have, the better your UA score.
When I first heard about the concept, I immediately thought about the great benefits with regards to SMTs.
Why?
Influence is one of the single most important currencies traded in today's attention economy.
Having a metric on Steem that enables us to clearly identify our influencers, is definitely a great selling proposition.
New businesses built on Steem such as @oracle-d will appreciate the opportunity to market real (measurable) influence to their customers (= potential investors).
UA is more than a matrix, it's a game changer.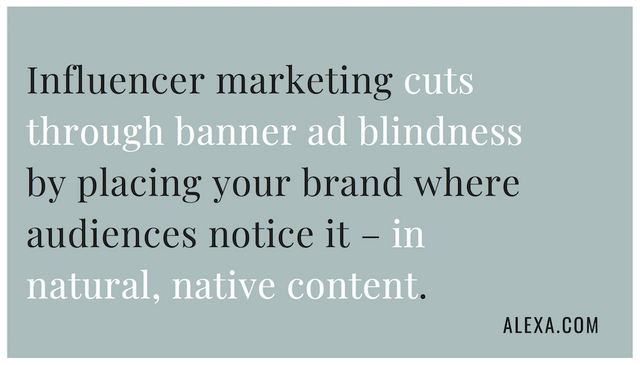 Every future SMT will highly benefit from UA when it comes to distribute their tokens. User Authority will provide the whole Steem network with more credibility.
If you're planning to implement a product or service on the Steem blockchain and aim to address those users with the highest level of engagement on the platform, then User Authority may become a crucial factor.
Just consider @communitycoin - the SMT to support community curation, created by @donkeypong - as an example.
67.6% of marketers consider finding relevant influencers their largest influencer marketing challenge. - Influencer Marketing Hub
I'm glad marketers will be able to easily identify those influencers on the Social Blockchain Steem.
By the way you can easily check your own UA score clicking HERE. This is mine: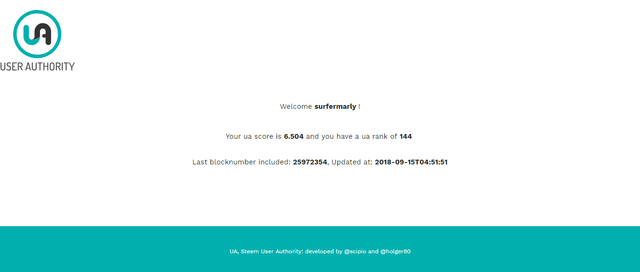 Thanks for your attention.
Have a great weekend,
Marly -
Steem Ambassador
.
.
.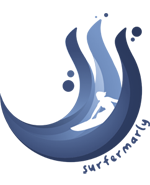 This blog was created in July 2016, aiming to provide thought-provoking content for open-minded people who go on adventure, step out of comfort zones and embrace the new.
Thanks for being part of the journey!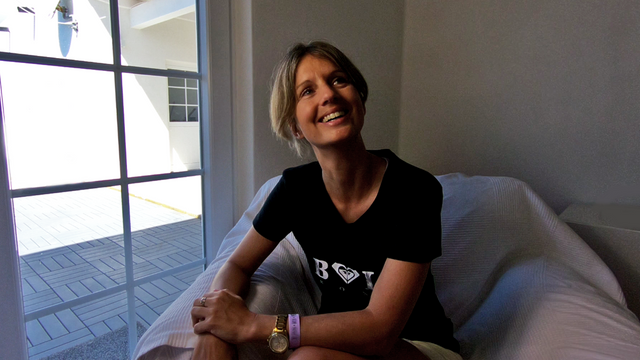 PS: All my blog posts are created and submitted via eSteem Surfer 1.1.12 - my favorite Steem desktop client that was developed by @good-karma's @esteemapp team. Check out their account for more information.
Original content. Quotes found on theheadwaters.co.nz and blog.alexa.com