Suggestion for Forecastie
Components
Forecastie is a great app for staying updated with the surrounding weather conditions. Forecastie is designed to be as simple and intuitive as possible. This app uses OpenWeatherMap as a data channel and the weather updates are tiny so that you would not use up any significant internet bandwith.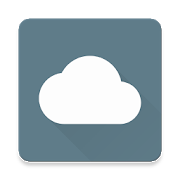 Proposal
The application gives information about the daily weather. With my suggestion, users will have past or future days due to weekly weather to be added to the subdivision.
Mockups / Examples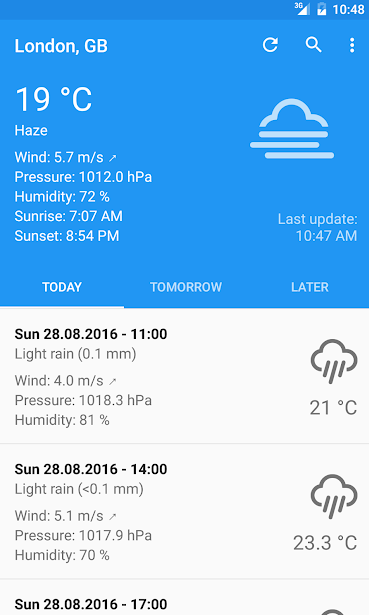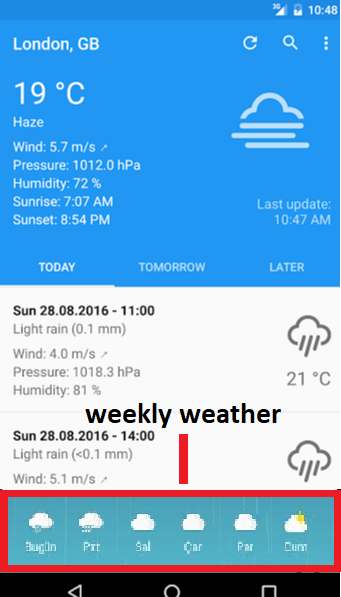 Benefits
Sometimes difficult to predict the weather. This precise weather application lets you find a detailed forecast wherever you are, at any time of day or with just one touch for the next 7 days. with my suggestion I believe the forecastie application will be more useful. Thank you for reading.
---
Posted on Utopian.io - Rewarding Open Source Contributors
---