Publically activated @papa-pepper contest selfies album generator and side nav bar.
Coffeesource is an open source project to create tools based on Steem's blockchain useful to the entire steemit community, and which seeks to encourage the growing community of Python developers and the development community in general to take an interest in Blockchain technology and contribute in open source projects using Utopian.io.
( @coffeesource.net is a creation of @kit.andres and @ecoinstant, who are building out new tools upon the Steem Blockchain)
Added side bar to ease application navigation between functionalities: easy backlink and new @papa-pepper selfie album generator.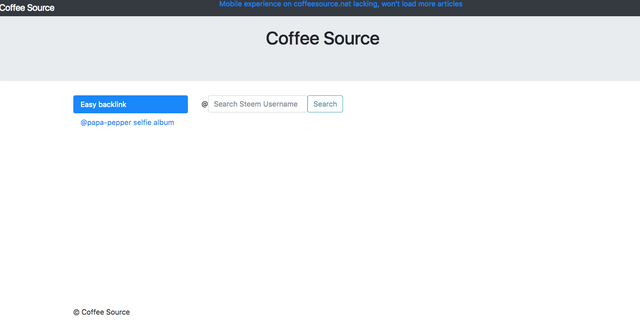 Developed a python script into the application that generates the selfies album for @papa-pepper daily contest. It needs some fixes yet, because it can't load some pictures, per example, pictures uploaded in replies to another comment on the post. Only images that are direct replies to the original post are included currently.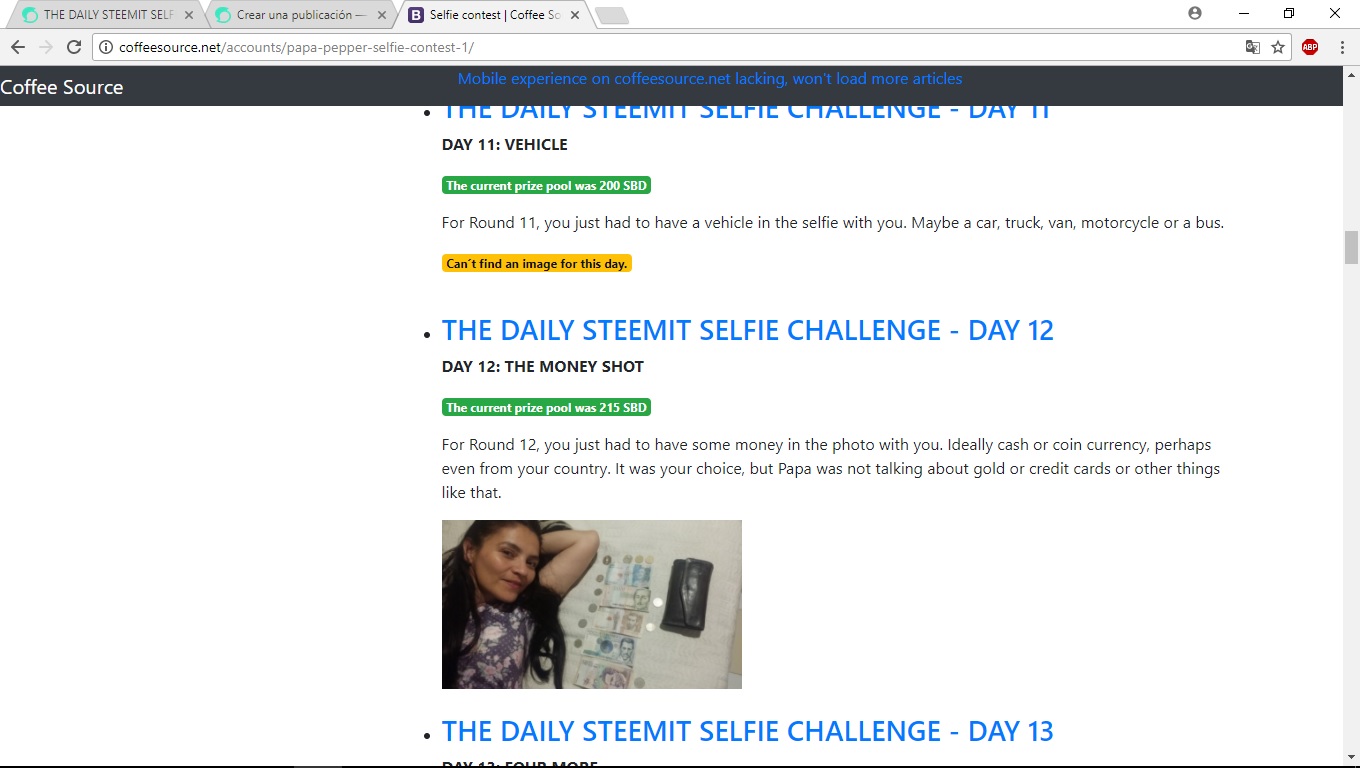 It also will not make images load that never loaded. It can only fetch image links, some of which can be problematic for the condenser, and should be used to reupload the photograph in an appropriate way.
Users must enter the username of a participant in this challenge and the selifes album will be generated.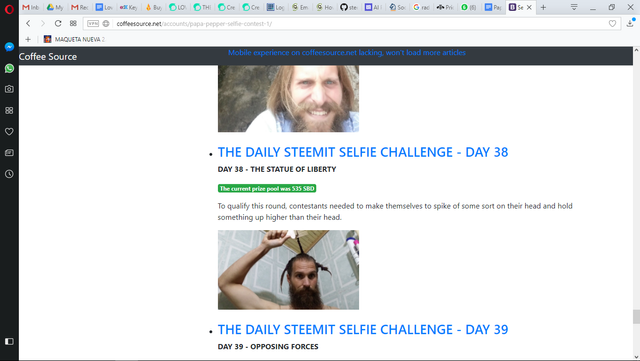 if users enter username of a non-registered player, they will see the message @username is not a registered player.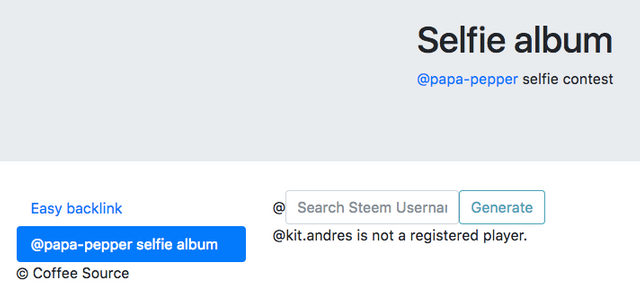 If the application can't find the picture for some specific day, the message Can´t find an image for this day will be showed.

The information showed per each selfie is:
The day number
Challenge name
The current prize pool
Challenge description
Picture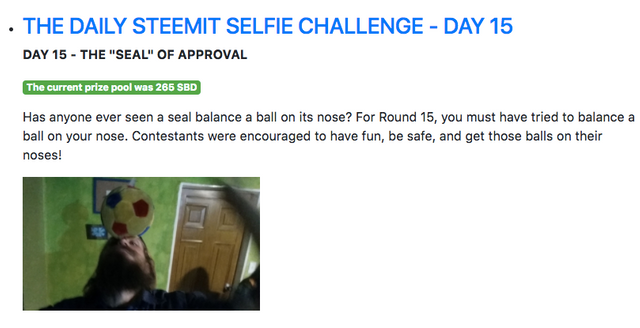 We will continue to develop the public functionality of the coffeesource.net tool.
Love and Light to All!
---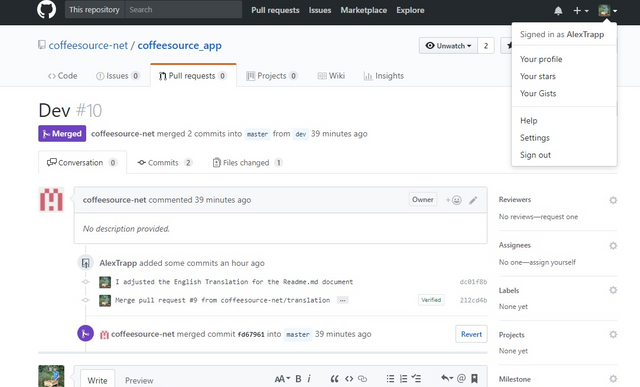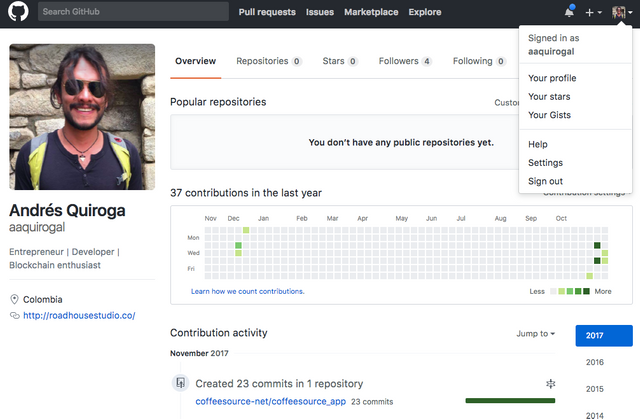 ---
Posted on Utopian.io - Rewarding Open Source Contributors
---