Automation Scripts for Developers and Makers
Automation Scripts for Developers and Makers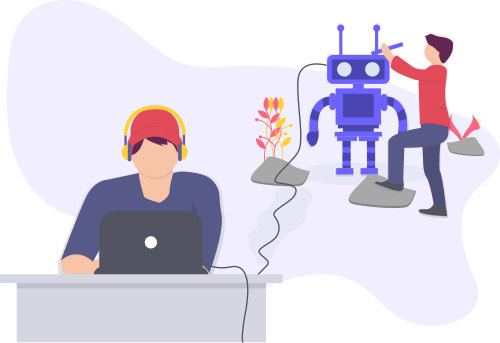 I love automatisms. Every developer should put more into automatisms.
For quite some time now I have been building scripts which take over a lot of work.
Since the scripts are getting more and more I started a repository where I collect all my scripts.
Repository
New Features
What feature(s) did you add?
Auto vote script for Steemit
Get all users for makerlog
Tweet Maker of the day from Makerlog
Auto vote script for Twitter
Tweet random tweets at Twitter
How did you implement it/them?
Here I would like to show you the newest script. The newest script is an auto vote script for Steemit. So you don't have to give your keys to services. Everything is up to you and therefore more secure.
You can find the script itself under:
https://github.com/dehenne/automation-scripts/tree/master/steem/auto-vote
The whole script is designed to run with Cron.
This was supported by the latest patch patch 0ca7c94
What do you need now
How to install it
git clone [email protected]:dehenne/automation-scripts.git
npm install
Fill in all config parameters
Please fill in all settings in the config.js file.

// which users should be voted
let USERS = ['username', 'username', 'username'];

// Weighting of votes
const CONFIG_WEIGHT = 10000;

// User name of the voter
const USERNAME = 'YOUR-USERNAME';

// Password of the voter
const PASSWORD = 'YOUR-PASSWORD';


Run the script by nodejs run.js
If you want to run the whole thing automatically you can use cron to do this.
I recommend to run this every 5 minutes.
*/5     *       *       *       *       cd PATH_TO_THE_SCRIPT; nodejs run.js

A good explanation on how to use cron can be found at https://wiki.ubuntuusers.de/Cron/.
The Run Script
The run script is quite simple. It votes only on posts that are older than 15 minutes, noticed if you voted already and votes only posts that are younger than 5 days.
The complete source code is documented as usual.
The most important functions are:
GitHub Account
For further ideas of some automation scripts you are welcome to write me an issue.
Thanks for reading
Hen