steemLore: offering 10 SBD for a banner image
This is a task request for my steemLore project. The project is about a story driven, interactive collection of minigames. See the introduction post for more information. If you like, you can also visit @steemlore and give him a hug.
My storybot will be finished soon, but beside that there is a lot that can be done. A banner image will increase the visual appeal of the account as well as the story posts it will send.
Because this is something I can't do myself I am looking for talented people who know their way about with tools like photoshop.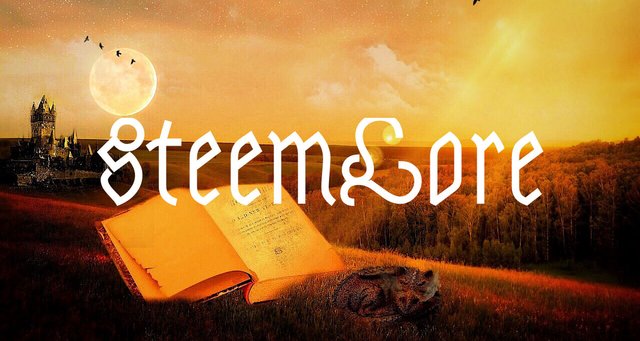 what should be shown
In steemLore I want to tell stories in a medieval fantasy setting. It's about fighting for power, castles, armies and the occasional dragon. I think of it more like a Wheel of times or Game of Thrones kind of setting than a Lord of the rings for example.
The picture above, which I found on pixabay.com sums it up pretty well. I like the idea of having the "lore" in it somehow.
Detailed instructions would be:
a castle
troops (marching or exercising)
dragon(s)
some kind of book or scroll
a crown (or other symbol of power)
a chest with treasure (or something else that indicates wealth)
But if you want to be creative i can go without any of this if you come up with something awesome yourself and this would restrict you.
sizing & file type
I want to use the image as profile cover image as well as for header image in posts. For the cover image it has to fill the full width of a fullhd screen. For mobile designs and post header there has to be something interesting in the center 640 pixel wide.
So I will need an image with height of 155px and width of 1920px.
I will need the image as JPEG. If you want to provide a lossless version as well I'd gladly take it.
payment
I see that this is a lot for the 10 SBD I offer, but sadly that is all I can afford right now. I would love to pay way more for creative work.
However this will be a task request on utopian.io so please add your work as a contribution there.
update: please see @espoem's comment if you want your contribution to be approved by utopian.io
Please link the post in the comments.
deadline
Without additional agreements this task request will end friday, march 30th, at 24:00 UTC.
update: please do not submit your contribution before 29 March 00:00:00 if you want it to be approved by utopian.io . See the comments.
Please contact me if you think this is not enough.
contact
You can leave me a comment on this post or contact me on discord (DerAsmo#9548). If you favour another kind of communication please also tell me in the comments.
copyright
I need full rights to use the picture for steemLore and its promotion as I please. By providing the image through the comments you accept that I will have these rights when transferring the 10 SBD.
See you on steem.
update
I didn't knew Utopian upvotes on task requests so I didn't expect the additional rewards.
I decided to use some of these rewards on contributions as I see fit.
---
steemLore: offering 10 SBD for a banner image
---
---
Posted on Utopian.io - Rewarding Open Source Contributors
---