Steemit ENG to TUR translation (1600 words)
Project Details
Steemit is a social media platform where users can earn money by writing and also curating content. I wanted to translate this project because I believe in it and I wanted to be involved in it by translating it to Turkish. Other people might want to join because as much as it is a challenge translating it, being involved in Steemit is worth it.
Links related to the translation
Source Language
English
Translated Language
There are about 1300 words left in the Turkish translation.
Number Of Words
Number of words translated on this contribution: 1603
Proofread Words
0
Previous translation on the same project
I have not done translation for this project before.
Additional Information
I have used TM in 74 words and MT in 6 words of this translation. I think there were also some duplicate strings.
Proofs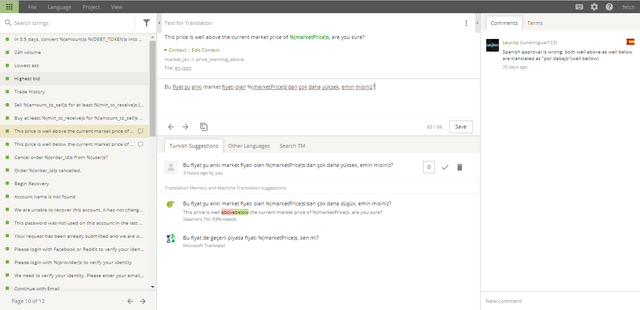 ---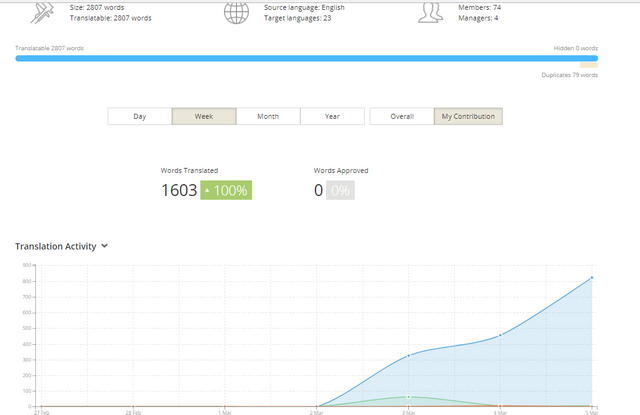 ---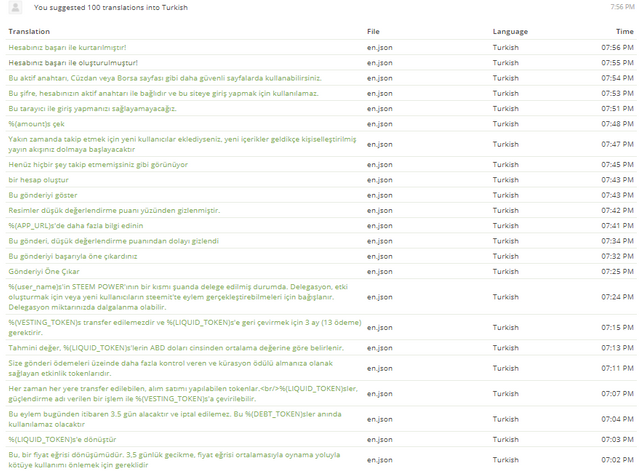 ---
---
Posted on Utopian.io - Rewarding Open Source Contributors
---