Opinionated quasar-framework starter kit - Part 1
Hello there,
I'm creating this starter kit for future projects to (re)build using the new version of the Quasar Framework v1.0
This first part is mainly to put the project out there.
The projects
The admin website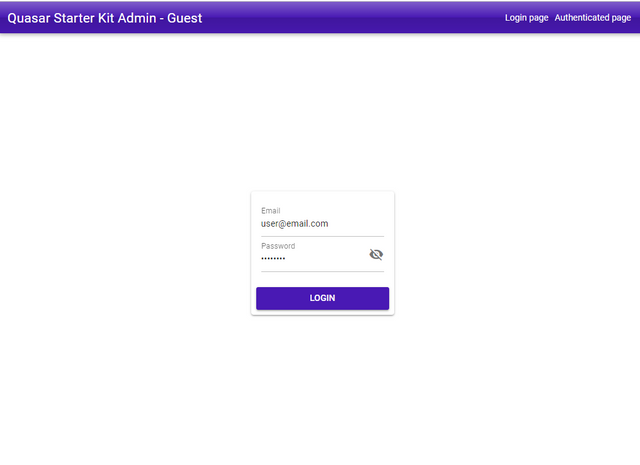 The client website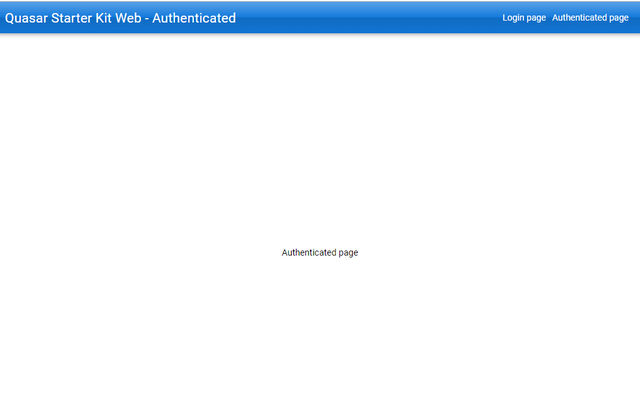 Stack
The stack I used was selected to fit my needs. Could I have choose other packages? Sure, but now I'm all in favour for productivity instead of "using the latest cool tech out there in pre alpha"
Most of the projects will need a client front, a separated admin application, probably some microservices that will need to interact with the database outside the API
Let's go over the different choices and alternatives
lerna: the project packages manager. Let's go monorepo! Other alternatives are yarn workspaces, meta
quasar-framework: Both client and admin will be done using the latest version. That's the whole point of this kit actually. Alternatives... well not for me :D
hapi: Here I stick to what I know for the API and what I currently use most. There are so many possibilities... here are a few, expressjs, koa, feathers, sails, graphQL and apollo and a lot more.
mongodb: I like my NoSQL! MyQSL, MariaDB, PostgreSQL, CouchDB, ...
Current features
For now the client and admin website have a login form
The admins can only use admin website and the clients the client website
The guest are redirected to the login page if they attempt to go to an authenticated user only page
Repository
https://github.com/gregory-latinier/quasar-starter-kit
Roadmap
There are some basic features that will be added soon. Here is a non exhaustive list:
API Linting
API authenticated / optional endpoints
API endpoints validation
Web form validation util using the built-in quasar features
Precommit hooks
...
The idea is to stay the most generic possible so that I don't need to remove features for every new project.
GitHub Account
https://github.com/gregory-latinier
Stay tuned for more