Simple Gallery - Smooth & Customizable Interface
Is there any difference in the available gallery apps? Well, they are not all the same, as they come with different features and services. Some may work very fast and have appealing designs. While others may not function properly, with several bugs present. There's a bright side though. If you are not comfortable with your preinstalled gallery app, you can simply change it.
I'd be reviewing a gallery app that would suit most of your wants. If you're looking for a gallery app that can sort photos, hide them from preying eyes, or even protect them from the Internet, I'd recommend Simple Gallery. The app is customizable, so it has a lot of options for you. It has over five million downloads on Google Playstore already.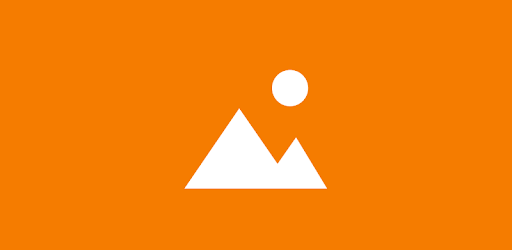 Repository
https://github.com/SimpleMobileTools/Simple-Gallery
What is Simple Gallery?
Simple Gallery is an app for android phones that contains all the necessary gallery-like features. With the app, you can easily scroll through your files. It also sorts files in different order like name, path, date, size, etc. Images, videos, and GIFs can also be sorted using the filter features.
The app supports different image and video types including SVGs, RAWs, panoramic photos and videos. The most interesting part of the app is its simplicity. Simple Gallery is as simple as possible. Don't get me wrong when I say it is simple, as it comes with a lot of features that aren't on conventional gallery apps. I'd try to cover some of them in this article, and others in a subsequent article.
Simple Gallery is an open source project with hundreds of contributors. There are two versions of the app, the paid (Pro) and the free version. Both versions are available on Google Play Store. While the paid version is available for free on F-Droid. I was surprised when I found out the developer left the app for free on F-Droid, and put it for a fee on Playstore. The free version of the app on playstore was abandoned by the developer, after he uploaded the paid version.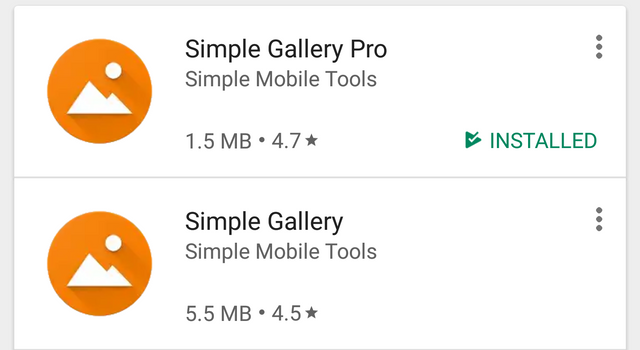 From the image above, you can see the pro version is more optimised, with a lower storage size and higher review rating.
In this article, I'd be reviewing the latest version of the app, that is available for free on F-Droid.
Display
You can customise the display of the app. It allows you easily change the colour of the interface. When you install the app, the interface colour is orange. I like the orange colour, so I didn't bother to change mine. To set the colour to any other colour, you simply have to head to the app's settings and select the customizer colour option. There you'd find the option to customize the theme colour, text colur, background colour, primary colour and app icon colour.
For the theme display, the dark option is usually preselected. You can choose to make it light, dark red, black & white or custom. While for text colur, background colour, primary colour and app icon colour, you can simply pick a colour from the colour rainbow or input the colour code. My default Samsung Galaxy's gallery doesn't have all these features. I think I'm obsessed with colour blue, so there's this temptation to set my display to blue. But I definitely wouldn't want blue everywhere.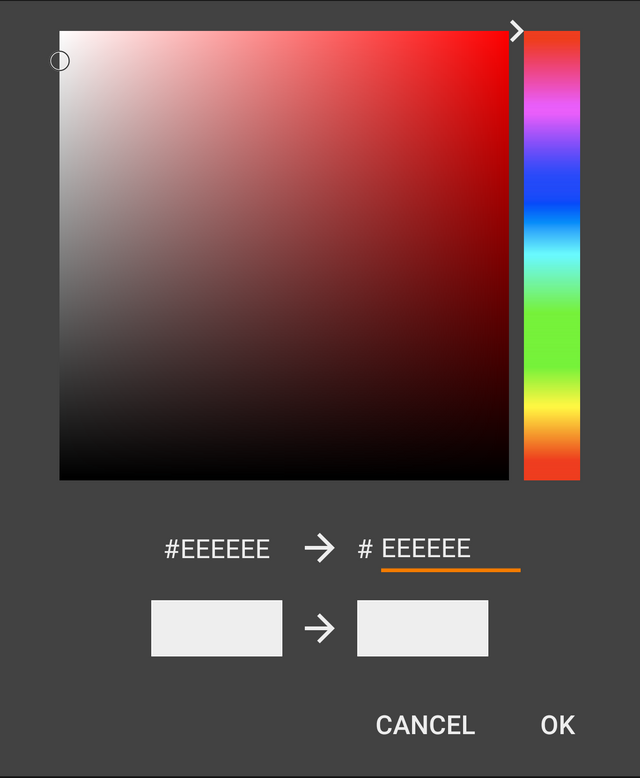 I'd say the display of Simple Gallery is highly customizable, as only a few gallery apps would have such features. Imagine being able to change the colour of the app's icon! That's a new one for me. I think it's the only app I have on my phone that the colour of the app icon can be changed. It's fascinating!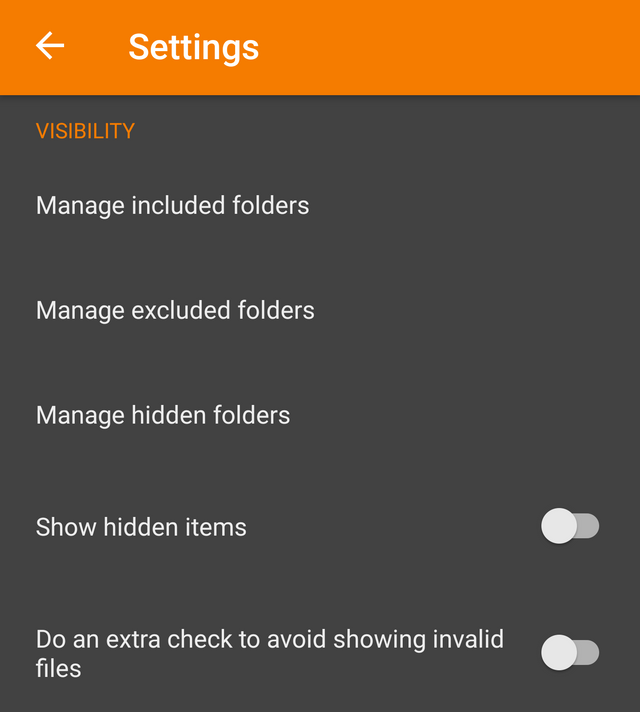 File Visibility & Accessibility
If there are files you wouldn't want Simple Gallery to display, you can simple exclude them. There's an option in the app's settings to exclude folders. One of such folders could be memes you've sent to friends on whatsapp or telegram. Displaying them may be cluttering up the gallery. I excluded those folders on mine. You can also select to display images or videos not currently being displayed on Simple Gallery by using the include folder feature.
There's also the feature to manage hidden folders. You can easily make files that are in a hidden folder to appear in the gallery. I use this feature for Whatsapp Statuses. Whatsapp Statuses are usually hidden in a sub folder called ".Statuses". Because the folder is hidden, it is not displayed in most smart phone galleries. There are even android apps that were created to download these whatsapp statuses.
With Simple Gallery, you do not need any smart phone app to download whatsapp Statuses. You can simply turn on the show hidden item button in the app's settings. After displaying the hidden items, you can then copy the video or photo to a different folder, then turn off the show hidden items option. This is a far more easier process than downloading another app for accessing Whatsapp Statuses. I've used this feature quite a number of times, and it works really well.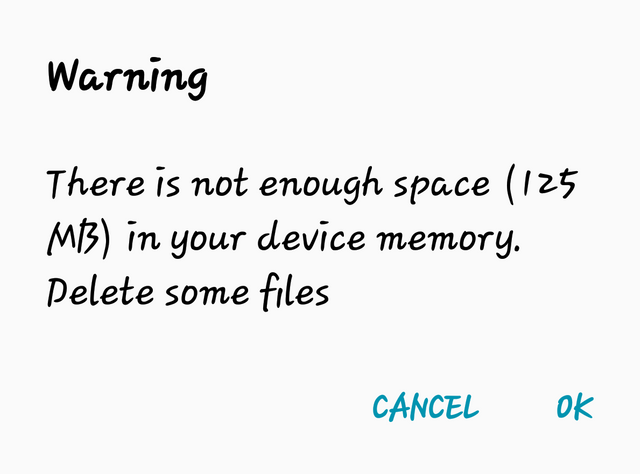 Storage
Have you been running out of storage then unable to open your gallery app? Yes, I've been in such shoes. When I have such issues, I simply turn to Simple Gallery. It shows your media files even when you are running out of storage. I know that's amazing, you don't have to tell me. Despite running out of storage, the Simple Gallery app still opens smoothly and quickly. There are occasions where I really find this helpful.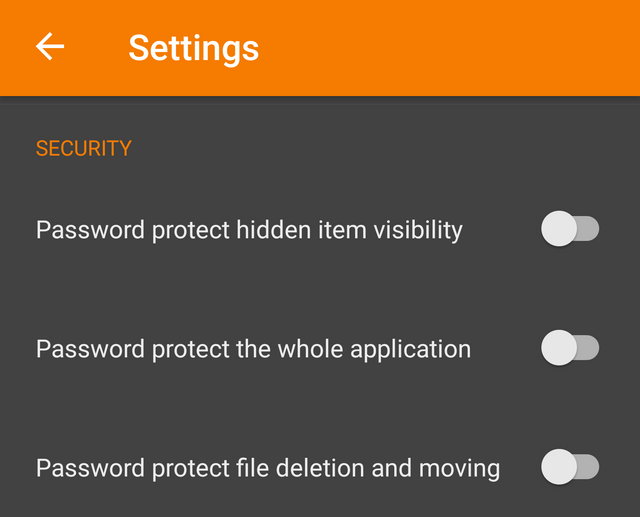 File Protection
There's an option in the app to password protect hidden item visibility. When it's turned on, to view hidden items you'd have to insert a password or a lock pattern. That way someone else cannot easily view your hidden items.
There's also an option to password protect the entire application. To access your images and videos with Simple Gallery, you'd have to input a password or draw a pattern. There used to be an option to use a fingerprint scanner, I can't find that anymore.
Another interesting feature it has is the password protect feature for deleting or moving files. There are times where this feature is really needed. I'd snap pictures with my friends at times, and they'd want to delete the pictures I look really good. With this feature, they can't anymore. It makes me more powerful lol...
App Security
Simple Gallery doesn't connect to the Internet and as a result there are no Ads. Some Ads contain phishing and spam links, that affects the security of the app. QuickPic Photo Gallery used to be the favourite of many, but the Ads became a pain in the ass after it was sold to Cheetah Mobile. That's a usual thing with Cheetah Mobile, injecting adverts into your life at every given opportunity. So I'm glad Simple Gallery didn't imitate such example, as it'd hurt the app's image.
As there are no Ads on Simple Gallery, you wouldn't get any spam messages. If you are concerned with security, it's an app you should consider.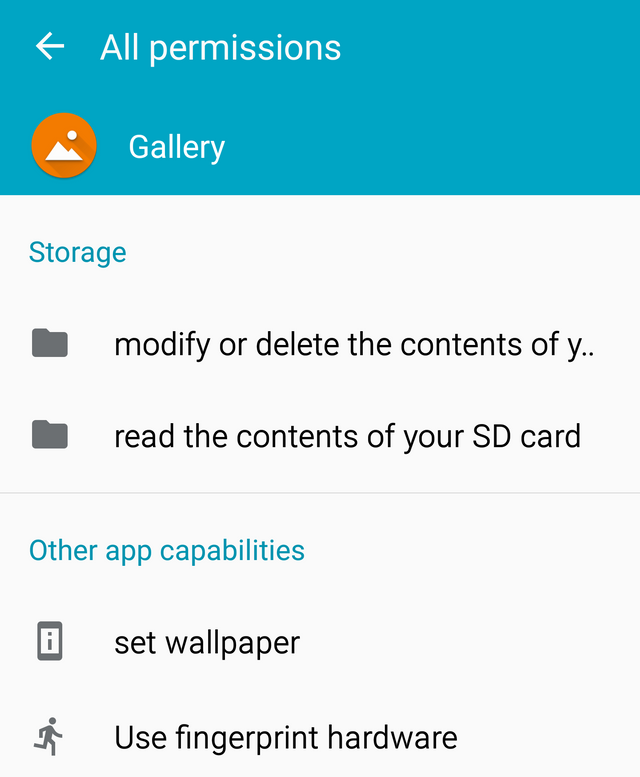 Permissions
Simple Gallery only requires storage permissions, that is to read, modify and delete media contents on a phone. It also has access to a phone's fingerprint scanner, and ability to set wallpaper. That's all the permissions it needs, and there are no unnecessary permissions that are included. This makes me feel safe that my data isn't being sent to an unknown cloud.
App Update
On the 7th of February, version 6.5.0 of Simple Gallery was released. The zoom feature of the app was optimised in this update. I'd be talking about this feature in a subsequent post. Gestures were also included in rotating fullscreen images when "allow deep zooming images" option is enabled. And also, the option to zoom out videos and gifs after device rotation was included. That creates a better user experience when zooming in and out of images, videos and gifs on Simple Gallery.
Conclusion
Simple Gallery is just the kind of simple app I like. No Ads, no in-app purchases. Neither does it requires any unnecessary permissions. The simple, yet attractive, user-friendly inteface is something I also like about the app. The developer is really passionate about the project, there's always activity on the project's github.
If you want a simple, smooth and highly customizable gallery app, then you want Simple Gallery. You can easily browse through your files, customise the app's display and protect sensitive media files.
Official links
Series Backlinks
This is the first post in the series. I'd be reviewing other features in a subsequent post.