Suggestion : Add feature "Rulers", "Export Option", And "Sheet Setting" in Circuit Diagram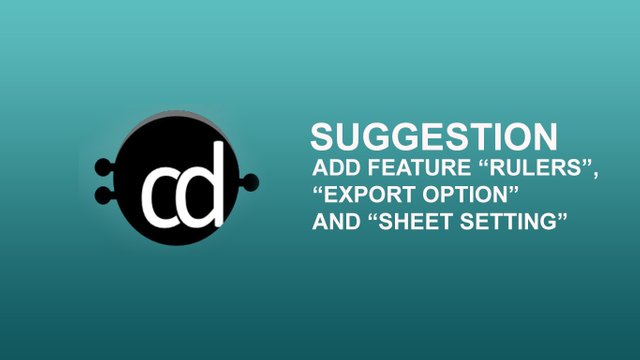 Component
By using Circuit Diagram, we can design diagrams visually just by moving the cursor only. Circuit Diagram is an Open-Source software, which means you can download it for free here. In terms of features and appearance, Circut Diagram still seem simple, Need to add more features to make the software becomes more interesting again. Therefore, I would like to suggest important features such as "Rulers", "Export Option", And "Sheet Setting" in the Circuit Diagram software to give a more professional impression.
Proposal
After using the Circuit Diagram software to design simple diagrams, in terms of features Circuit Diagram still lack the features. As for bebarap features that are still not available, such as ruler features, export options such as pdf, eps, and jpg. And another one, the Circuit diagram is not yet available Sheet Setting feature. Therefore, I would like to suggest to the application developers to add features "Rulers", "Export Option", And "Sheet Setting". For Circuit Diagram to be better and more interesting for users.
Below I will show an example icon, and illustrations if a feature is added.
Mockups / Examples
Display original Circuit Diagram: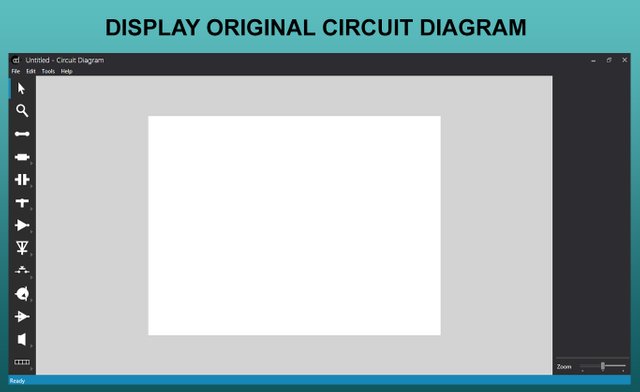 The location of the feature "Rulers":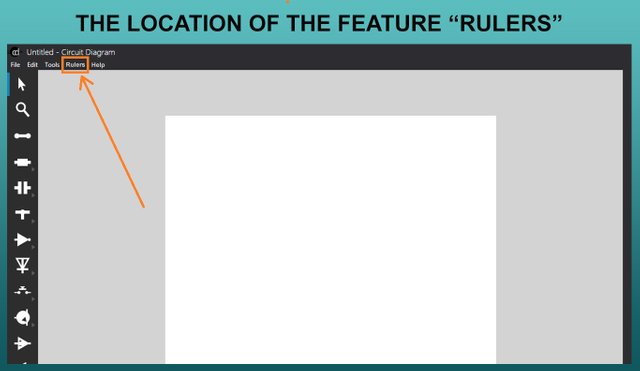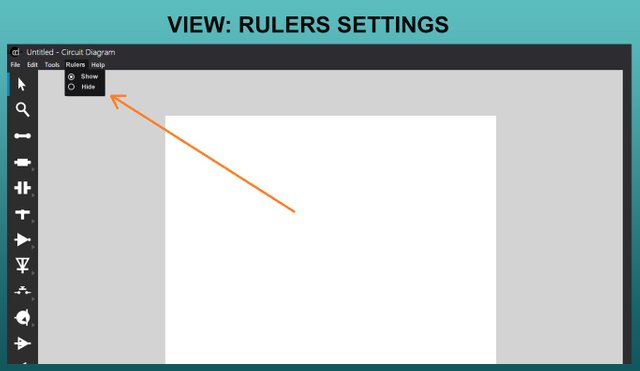 Below, Display feature "Rulers":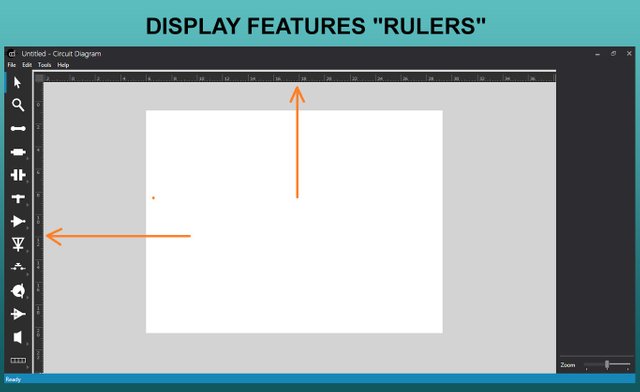 Below, is the display of previous export options: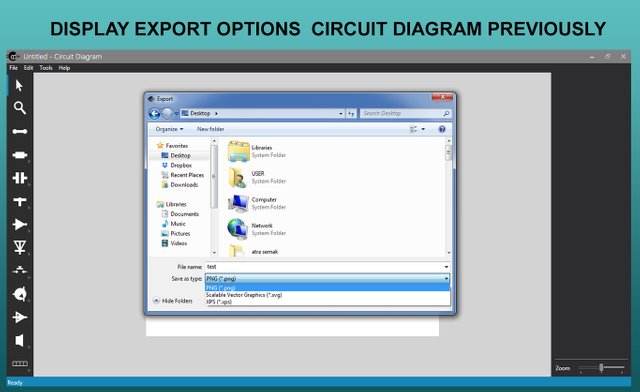 And below, is the latest Export option that I recommend: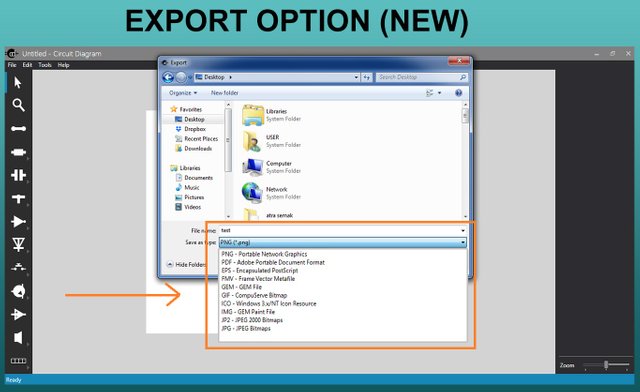 The Location of the Feature "Sheet Setting":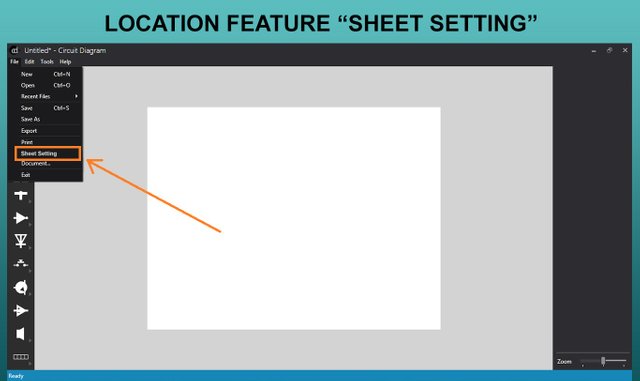 Display feature "Sheet Setting":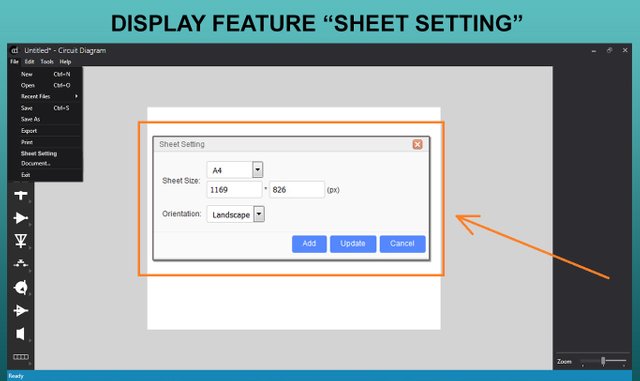 Benefits
The "Rulers" feature is useful for the user to set the size and location of components in the appropriate location. And also serves to adjust the distance and spacing components / objects, and also serves to adjust the background margin.
With the existence of many export options, users can freely choose the type of files that want to be stored according to user needs. This will certainly make the Circuit Diagram become more attractive like other similar software.
With the "Sheet Setting" feature, users can adjust the size or type of Sheet as needed. For example, users can select sheet types like A4, A3, A2, and others. And users can also choose orientation like Landscape or potrait.
Conclusion
The Ruler feature, Export options, and Sheet Settings are the features the user needs. So, with the addition of this feature, it will certainly provide convenience for the user to design the diagram. And also the 3 features are unique and interesting features that will make the circuit diagram software more professional.
---
Posted on Utopian.io - Rewarding Open Source Contributors
---