Steem Messenger News : Focus on the API feature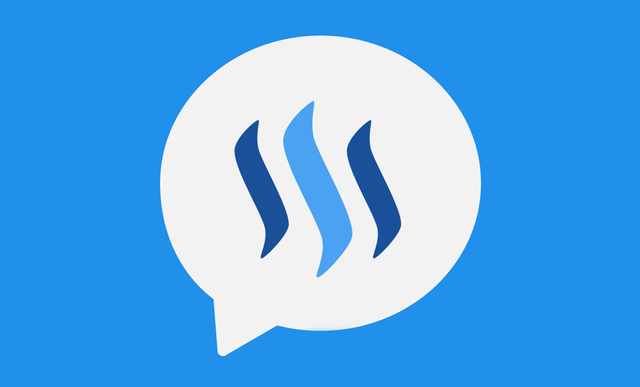 To facilitate interactions between businesses and users inside the Steem network, we will introduce our API. In this post, you will learn how you can use this feature to empower your business on Steem.
What is Steem Messenger?
Steem Messenger is the ultimate chat application developed for the Steem blockchain. Our application is a cryptographically secure communication layer designed to protect your privacy and to facilitate communications through the Steem ecosystem.
Check our Fundition introduction, and the last blog post about the project with the links below, to learn more.
| Fundition campaign | Latest update post |
| --- | --- |
| | |
Official repository
https://github.com/kingswisdom/SteemMessenger
Focus on the API
For those who don't know, an API is a programmable and normalized way to access to a software.
We created a way for business/project owners to connect to our services and automate various actions on the Steem Messenger's network. The idea is to enable users to create various automated process, known as bots.
We believe that this feature will make the number and variety of services on our platform flourish.
What kind of bots can you create?
Nearly everything! You could build a bot that automatically upvote posts submitted by users that subscribe to your services (a bit like MinnowSupport works in the MSP Discord Server).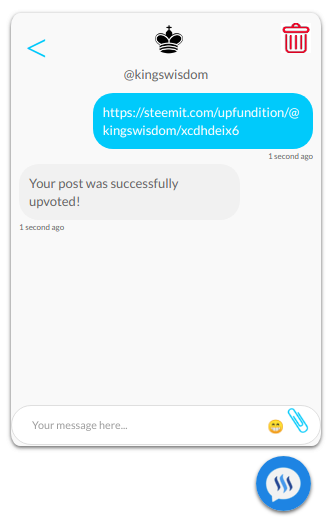 You can also create a full curation system for your community, just like many users already did on Discord, but in a super encrypted and decentralized fashion.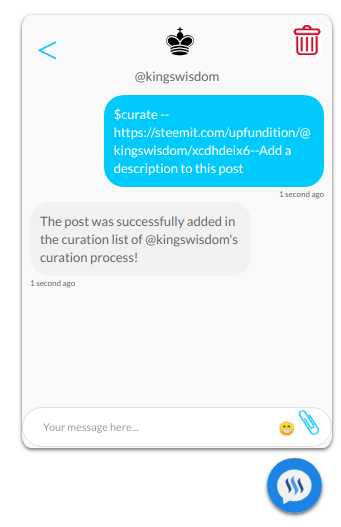 Another powerful example for taking advantage of our API will be to create a support service. You will be able to automatically assign a support member of your project to a user's query.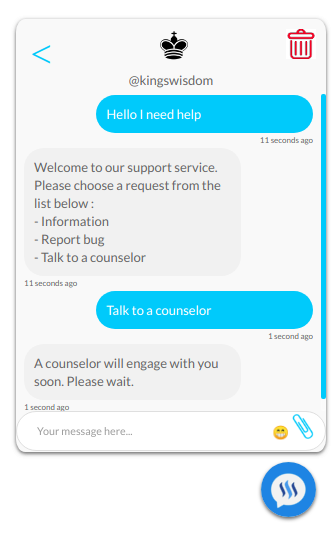 But doesn't that mean that bot spamming will become normalized?
No! By default, you will never receive any bot message. You will need to authorize a bot inside the settings section to be able to communicate with you.
Unauthorized bots will not be able to communicate with you, thus, avoiding any kind of bot spamming.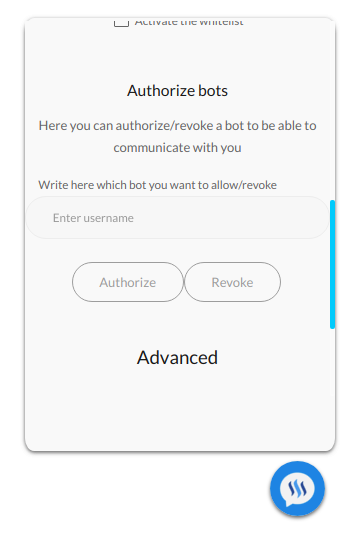 What advantages?
First of all, creating a bot on our network will not cost any RCs, unlike on Steem. Sending messages on our network never will.
Another advantage is that your users will not have to send you a 0.001 STEEM/SBD transfer for a feedback. This will enhance the ease of use for users, and thus, your conversion rate.
Users will also be protected against spam, which is a feature that lacks on Steem transactions history. They can choose which bot they trust, and also report bot abuse.
Last but not least, all interactions inside our network are superencrypted and normalized, which will enhance the overall security of your services, by making pattern attacks way more complicated.
Full documentation
We will take the time to write and explain in detail the list of available API functions you can use. We believe that a clear, simple and comprehensive documentation is mandatory for users to be able to develop their programs. We will also provide with basic frameworks to build a bot, thus simplifying the process.
Conclusion
The API is a great way to build engagement around our platform, as it will allow business owners to offer a wide variety of instant services. It's fun to use, easy to handle, and will bring a lot of value for users and project owners, especially if our user base gets bigger.
Series Backlinks
If the post is not the first post in a series, link to the previous posts of the series.