[Translation] [Vietnamese] [The Curious Expedition] [PART 19-1281]
source
---
Repository
---
Project Details and Presentation
The target project and my motivation: It has been shown by me in previous part
The curious exploration is a phantom-like exploration simulation that took place at the end of the nineteenth century. Following the famous adventurers, you will be joined into new expeditions in the heart of uncharted regions for fame, science, and treasure.
Let's take a look at The Curious Expedition - 1.0 Release Trailer
To download this game you need:
Minimum configuration:
OS: Windows XP
Processor: 2 GHz
Memory: 1 GB RAM
Graphics: 1280x720 minimum resolution, OpenGL 2.0 Support, recommended a dedicated graphics card with 128 MB of RAM
Hard Drive: 150 MB available space
My motivation:
I like games when I was a girl. Games help me transform into characters, experiencing new emotions that practically impossible.
One more thing The Curious Expedition has beautiful game graphics, scoring modes, crossing the stage, increasing the level of players always have curious psychological, explore want to conquer.
In Vietnam the number of game players is quite large so I want to introduce this game for everyone to relax after hard workdays because this game I find quite interesting and easy to play even beginners.
It also has a demo version for you.
Contribution Specifications
He had heard about my trek and [told me a story|regaled me so,|told me] about [an evil|a ravenous|a man-eating|a vicious] hyena called Snarfrattle
A man-eating hyena called Snarfrattle reminds me of the movie Anacoda ( Trăn Nam Mỹ in Vietnamese)
Anaconda is Luis Llosa's 1997 adventure thriller.
While upstream of the Amazon to film a documentary about an Indian tribe believed to be missing, the film crew of director Terri Flores and young professor Steven Cale saved Paul Sarone.
He specializes in hunting snakes and his boat shattered during a storm. Paul declared he could help them find the Indian tribe's hideout. But Paul has many unusual behaviors and the group suspects he has some kind of plot. When Professor Steven was stabbed in the throat by a wasp bee, Paul suddenly turned and controlled the rest.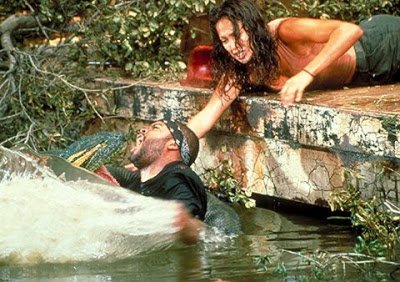 source
At this point Paul's intentions were obvious: He wanted to capture the largest South American python on the Amazon River in order to make a big money.
A few days later, several members of the film crew were eaten by pythons. At one point they had the opportunity to kill the python as soon as it clenched Gary Dixon, but Paul prevented it from wanting to catch alive.
Unable to wait for death, the remaining people tried to catch Paul. But the attack of a giant python allowed him to kill Denise Kalberg and free himself. Also during that horrific attack, one more member of the group died.
Paul was eventually eaten by the python himself.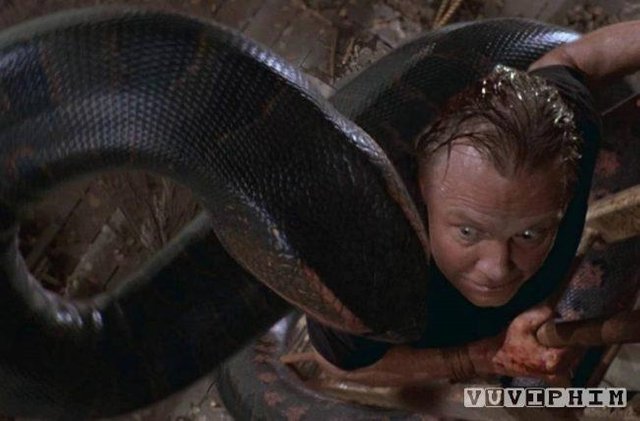 source
I found the film to be meaningful when telling the story of ordinary people who seek to survive between the harsh and the dangers of nature. And the price to pay for greed sometimes is your own life.
Source Language: English
Target Language: Vietnamese
Experience: I have shown my experience in application
My words count: 1281 (Proofreaded by LM @carlpei)
Untranslated words: 0
Total translated words: 1281
Proof of Authorship
My activity was be shown in Crowdin project on the following link:
Credits:
Firstly, I would like to thank LM @carlpei for his helpful and patient support. I feel very lucky to have Carl because of his positive encouragement, my ability of translation is improving every day.
Secondly, send sincere thanks to all great members of Vietnamese team: lenancie, lecongdoo3, adam.tran.
Last is thanks from the bottom of my heart to Davinci and Utopian for running and developing this project to help more people know.