Add Go To Folder Option In Jockey Music Player
Components
Jockey is Music Player For Android. It is very advanced and full of a ton of Features.
Proposal
There should be a Goto Folder option In Songs Section when We tap on 3 Dots.
I Mean Here :)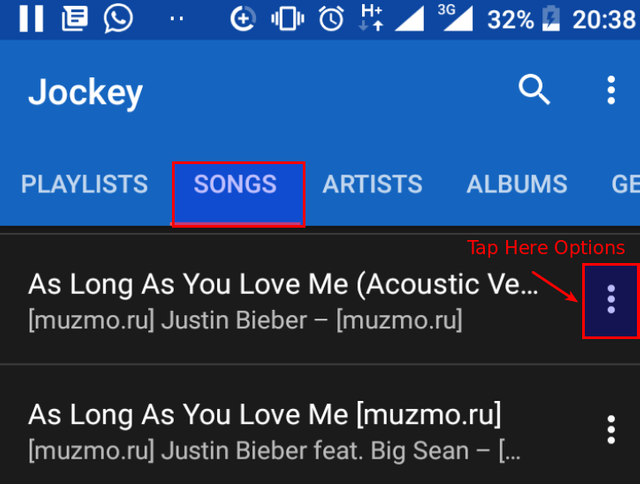 Sometimes, There are some unwanted mp3 files that we do not know where they are in the Main Directory.If we want to Find them to delete, move, copy it becomes very hard to find that files from the directory by exploring all the folders.If there will be a Goto Folder option with help of this Option we can directly go to that folder by using the default File Browser of the Device then we can do all the basic operations easily or we can exclude that folder from the music player playlist.
Mockups / Examples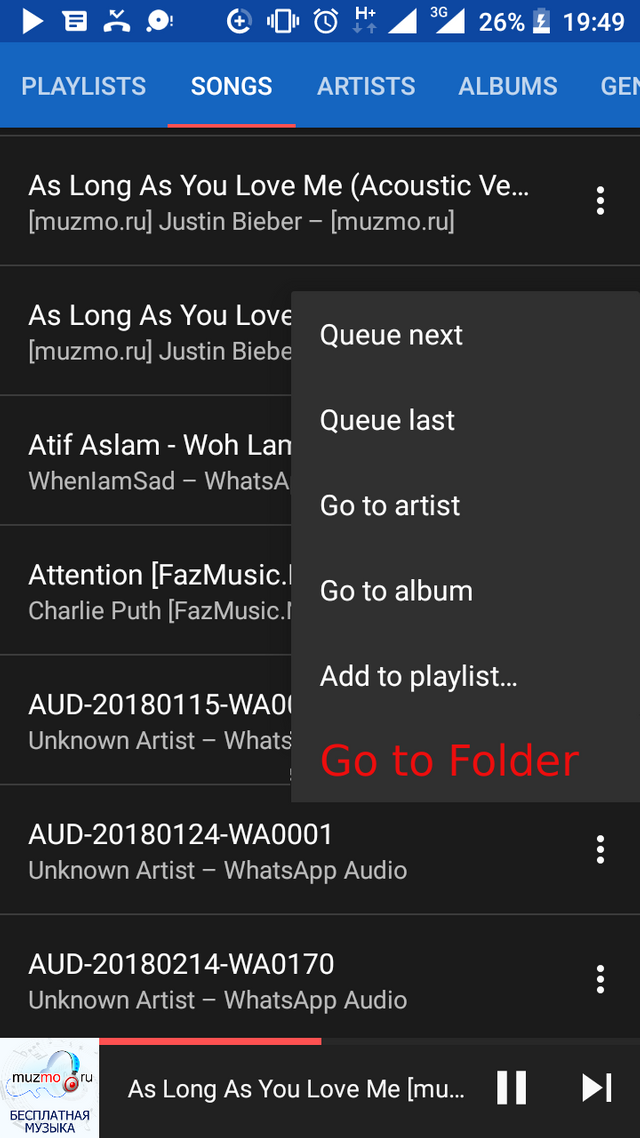 Benefits
This will Help the user to manage their music list more precisely and they can delete unwanted Audio files or they can find the exact position of MP3 files directly from Jockey Music Player.
---
Posted on Utopian.io - Rewarding Open Source Contributors
---