Additional features (hide files) in the Dir app
Component

The DIR application is a useful open source app for managing files on your android like deleting files, compressing files, sharing files, etc.
This application you can download using link below:
https://play.google.com/store/apps/details?id=com.veniosg.dir
Proposal
My suggestion on this occasion for the dir application (file manager) please add the file hide feature, the developer of this app can put this feature when the user has selected or marked some files.
And when the user wants to review the hidden files, the user simply clicks point 3 above the right of the screen so that the 'show hidden files' feature will appear later.
Mockups / Examples
The display below is an example of a display after the added features I suggested by the developer.
(view when user wants to hide file)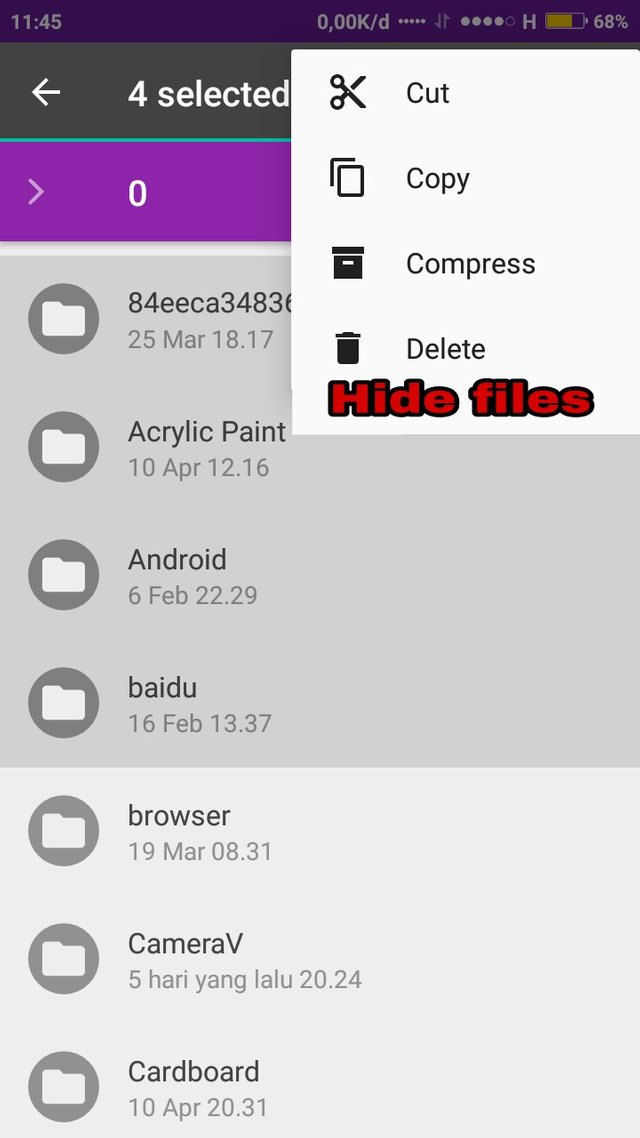 (view when user wants to see hidden files).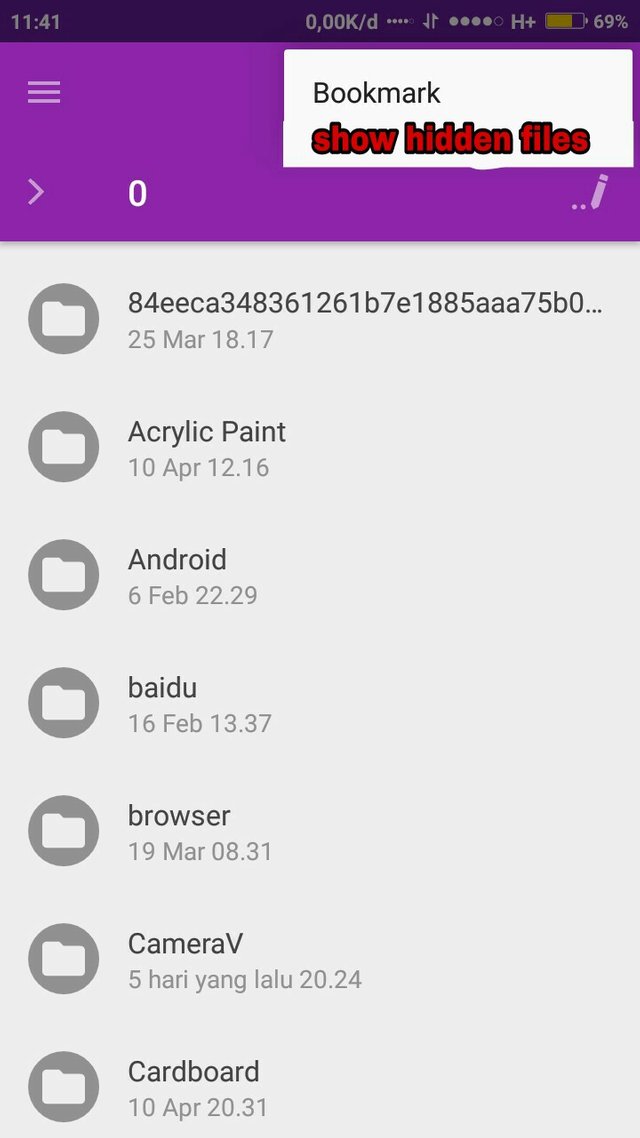 Benefits
According to many people about the application Dir.
the above feature is important in the add, because when the user has some secret files such as video or other files, the user can use the above feature to keep from others who want to open it.
So that the user is quiet and the secret files will be safe from others.
Thanks.
---
Posted on Utopian.io - Rewarding Open Source Contributors
---