Frontend Users - New Sign up + new Log in + Site types
Frontend Users - New Sign up + new Log in + new Site types
The Frontend Users module extends QUIQQER with a profile extension and a registration for users.
With the QUIQQER Frontend Users module your users can register on your website and create a user account. You decide how your users sign up and sign in. Registration and login options like Google and Facebook are available as seperate modules. Registration via e-mail address is part of the core package.
This module allows your users to view and edit their own data. They can change their e-mail, address or avatar (and more...). Via the QUIQQER permission management system you can decide which data your users have access to.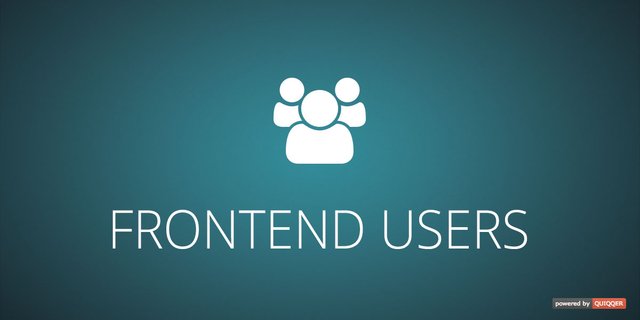 Repository
New Features
What feature(s) did you add?
Created a new Sign up Control
Created a new Log in Control
Created a Sign up site type
Created a new Sign up Control
The old Sign up was very inflexible and all authentication methods looked different. So we decided to create a completely new Sign up. This control can be called individually, in layers or in a site type.
Created a new Log in Control
Since the Sign up has been fundamentally redesigned, we have also included a log in. Of course it fits to the Sign up and also the social log in are taken into account. This means that the login provided by QUIQQER no longer has to be used. The biggest advantage of this approach is that the login can be customized separately from the main system.
Created a Sign up site type
Since most users are not developers, we have also implemented the Sign up as a site type. So everybody can create his own sign up page.
The site type itself now also has some settings. With these settings the Sign up can be customized.
Set up of the background image
It can be determined which Sign up methods should be displayed
How did you implement it/them?
The development of this Sign up took about 6 weeks. Therefore I will present the most important changes.
All changes
New Sign up Control
Like the most complicated control, it consists of
The client script has become extremely complicated, because all the effects and the behavior of the control should be kept quite intuitive.
The basic task of the server script is to render the structure, initialize the registrars and intercept all eventualities.
Among other things:
Settings of the site type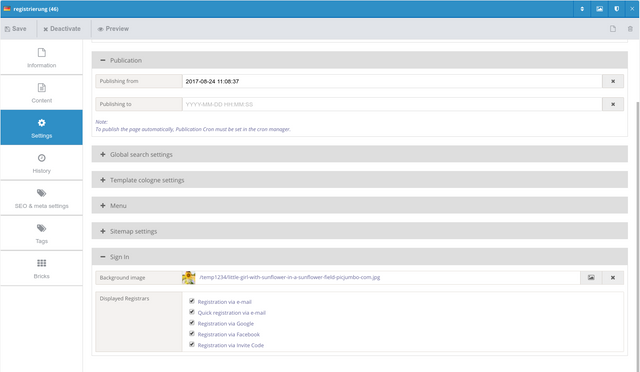 An example of how the Sign up behaves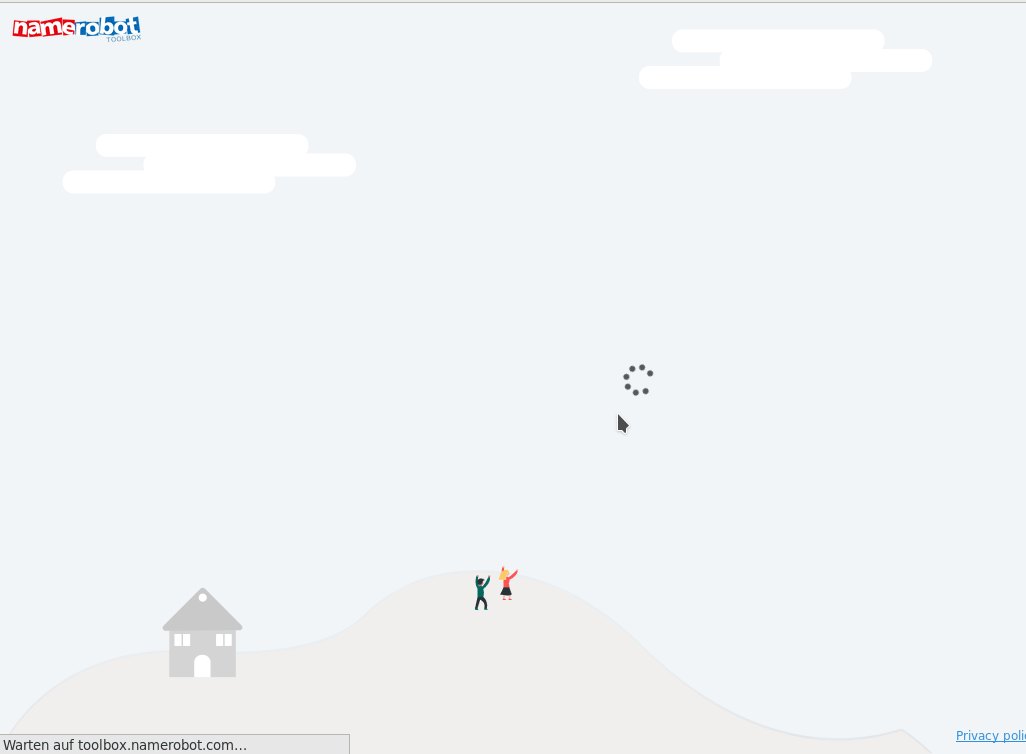 Sign up site type
The Sign up site type basically consists of 3 files.
The most important point here is how the Sign up Control is initialize.
Due to the flexibility of the site type, each Sign up can now be set up individually.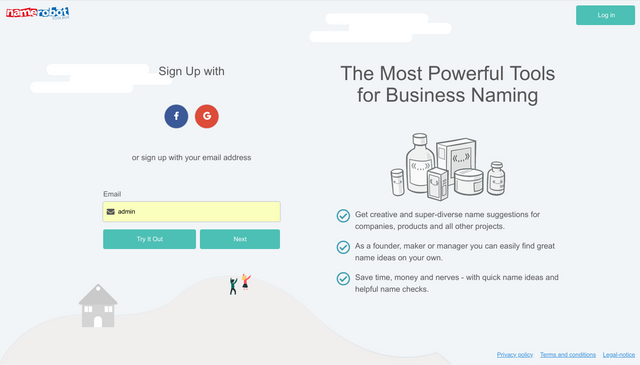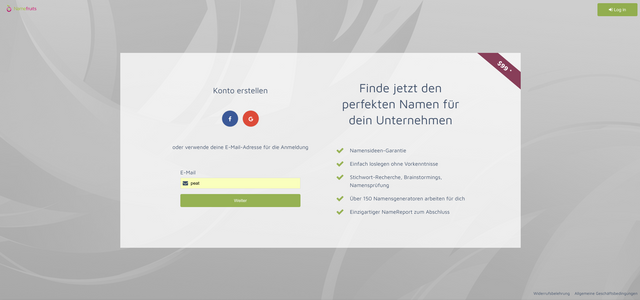 GitHub Account
In the next weeks, when all tests are finished, a new version of the Frontend Users module will be available. And the creation of registrations is now a piece of cake.
Thanks for reading
Hen, for PCSG Developers