Get extra SPP for free - SteemPlus weekly leaderboard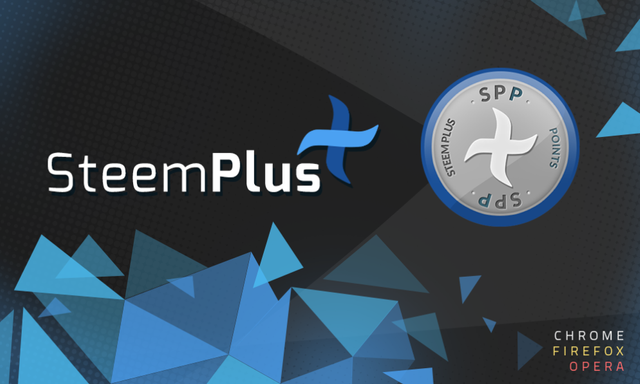 Blood is on the cryptostreets, that's true! But after meeting so many people dedicated to make the ecosystem better at the SF3, I am convinced that we've got bright day ahead, thanks to the many dApps popping up on the Steem blockchain.
For this reason, we want to gamify even more the way you earn SteemPlus Points (SPP) and we are launching a weekly leaderboard.
Check your rank on our landing page
We've updated the SteemPlus landing page that we ve created for the SteemFest and added a Rankingstab.

In there, you can find the weekly, monthly and forever rankings including all the SPP earned (except from delegations and reblogs) and the delegation ranking.
Weekly ranking
The only ranking that really matters for now is your weekly ranking.
It is starting every week on Monday midnight (UTC) and ends at the end of the week.
10% of the total SPP earned during the week by all SPP users will be distributed as a bonus to the 10 top users in a non-linear manner.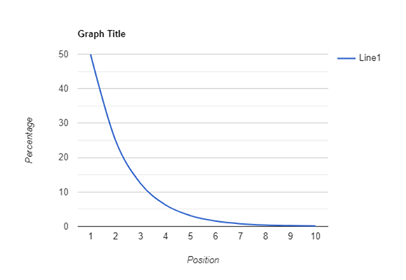 As you can see, the higher you are on the Top 10, the higher your bonus will be.
The top SPP earner of the week will get 50% of the 10% pool, that is a huge bonus of 5% of all SPP earned during the week (except for delegations and reblogs).
It is starting this week !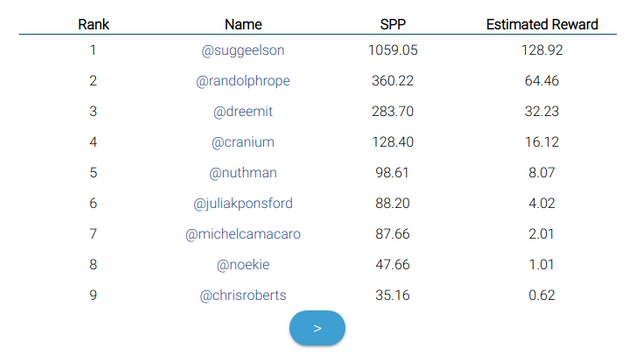 You can see your position and estimated reward directly on the steemplus.app website, using the Rankings Tab. Of course, the rewards will grow along the week as much as other users keep earning SPP.
How to earn SPP?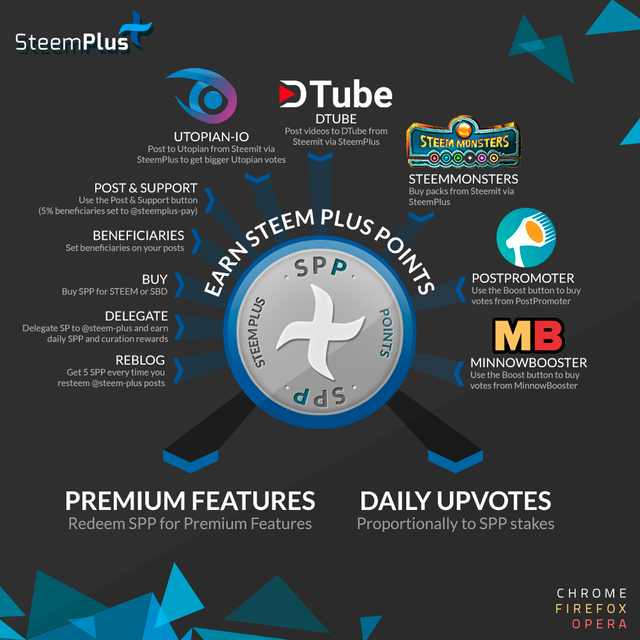 You can start earning SPP right now for getting in this week's leaderboard and earning extra SPP!
If you don't know what the SPP are about, check out our SPP tab on steemplus.app to see how you can get them, and use them to get @steem-plus votes and premium features.
Repository
https://github.com/stoodkev/SteemPlus-landing
Pull Request
Adding Rankings tab
// We ve also added comments, now that we have more time to work on it ;)
GitHub Account
Installation and updates (SteemPlus extension)
You can download and install SteemPlus directly from the Chrome Store if you are using Chrome or Firefox(follow this link for Chrome, this one for Firefox ).
See download page in here. For installation procedures on Opera, please check our documentation.
Updates shouls occur automatically. If not, click right on the extension logo > Manage my extensions > Update.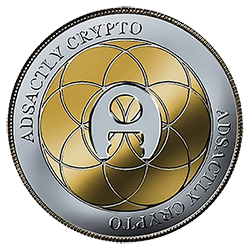 Steem on!
@stoodkev and @cedricguillas for @steem-plus