SteemPost
Introduction
SteemPostBuilder
Good morning to everybody, firstly I apologizes for my English but I is translating with "reverso.net". I am working to a project and I want to introduce it to this community.
My idea departs from a reasoning. How many people that use steemit are not practical of html? In how much is forgiven between tag and div and don't they succeed in formatting an article as they would want?
They are a lot of, it is a thing that I have been able to already find in the Italian community.
Here is my solution: SteemPostBuilder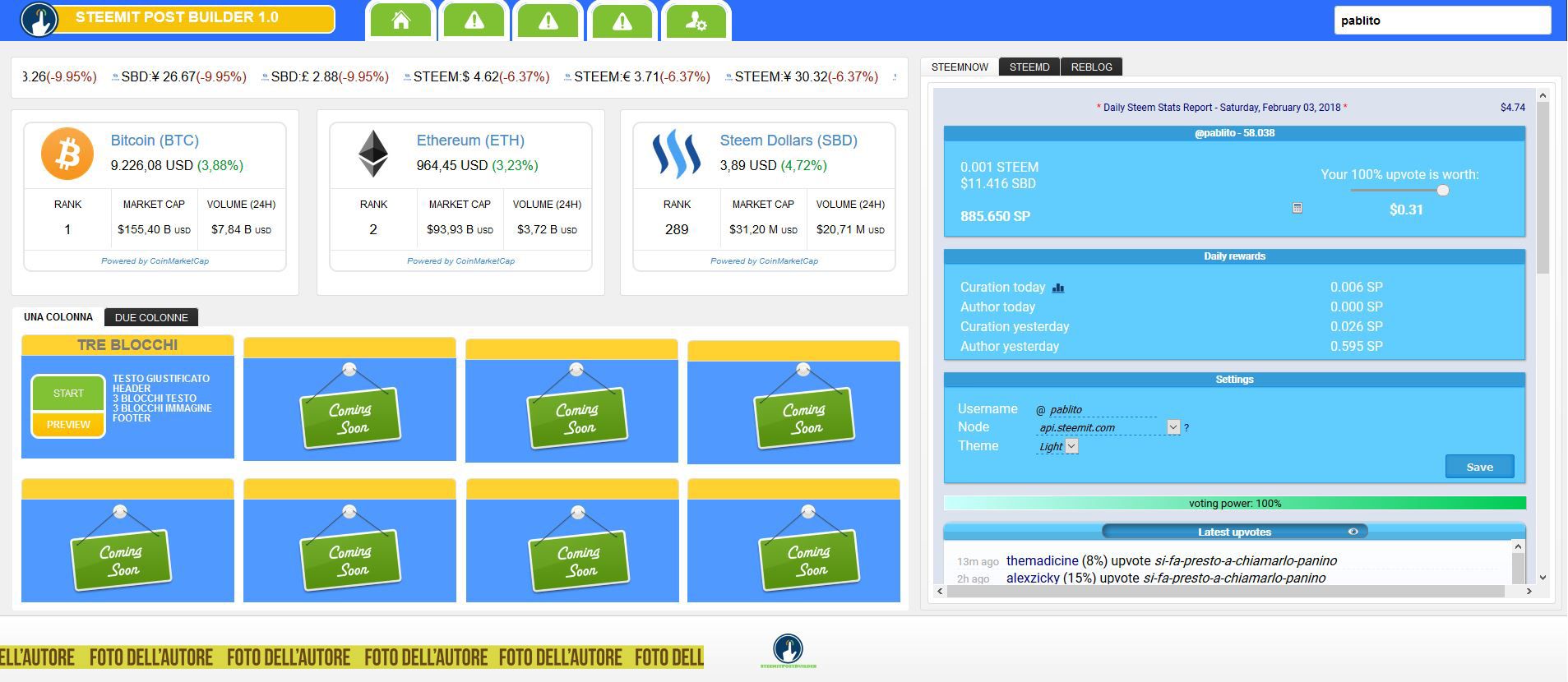 SteemPostBuilder is an application realized with filemaker, the purpose of this application is to drive the consumer in the construction of a POST departing from "default template", without inserting an alone line of code
For the time being, considering that it deals with a dirty job, I have prepared an only template, a basic model to make a will the app and to understand if it is worth to keep on working us.
To be able to use it will be enough you to connect you all url and to insert your bank drafts. Obviously a panel of recording doesn't exist yet because the app must pass a phase of test.
The new accounts I create them I, am enough to contact me and I create the account for the test. If you want you can give a glance to my account steemit, they are also there of the video and as soon as the done updatings.
I hope can interest you, Further to be very practical is also fast and intuitive. I am certain that this tool will facilitate the life to a lot of people.
Clearly I am already working for the translation in English.
Thanks to all for the attention.
---
Posted on Utopian.io - Rewarding Open Source Contributors
---