SteemPlus 2.10.4 : SmartSteem Boost and articles count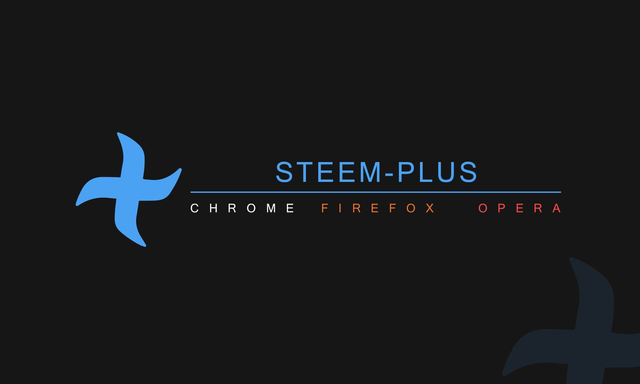 In this iteration, following @therealwolf's request on Discord, we have added SmartSteem to the Boost button. Fore more information on the service, check their account @smartsteem or their website smartsteem.com.
Also, we ve fixed a little detail on Steemit's iterface that has been bothering me for long time.
Read on for the details!
New Features
SmartSteem Boost
We have added a selection box in the Boost button in order to switch between different bots. Originally, only @minnowbooster was represented but now added @smartsteem.
SteemPlus performs a call to SmartSteem's API in order to give you all the data you need to chose the amount of your vote buying: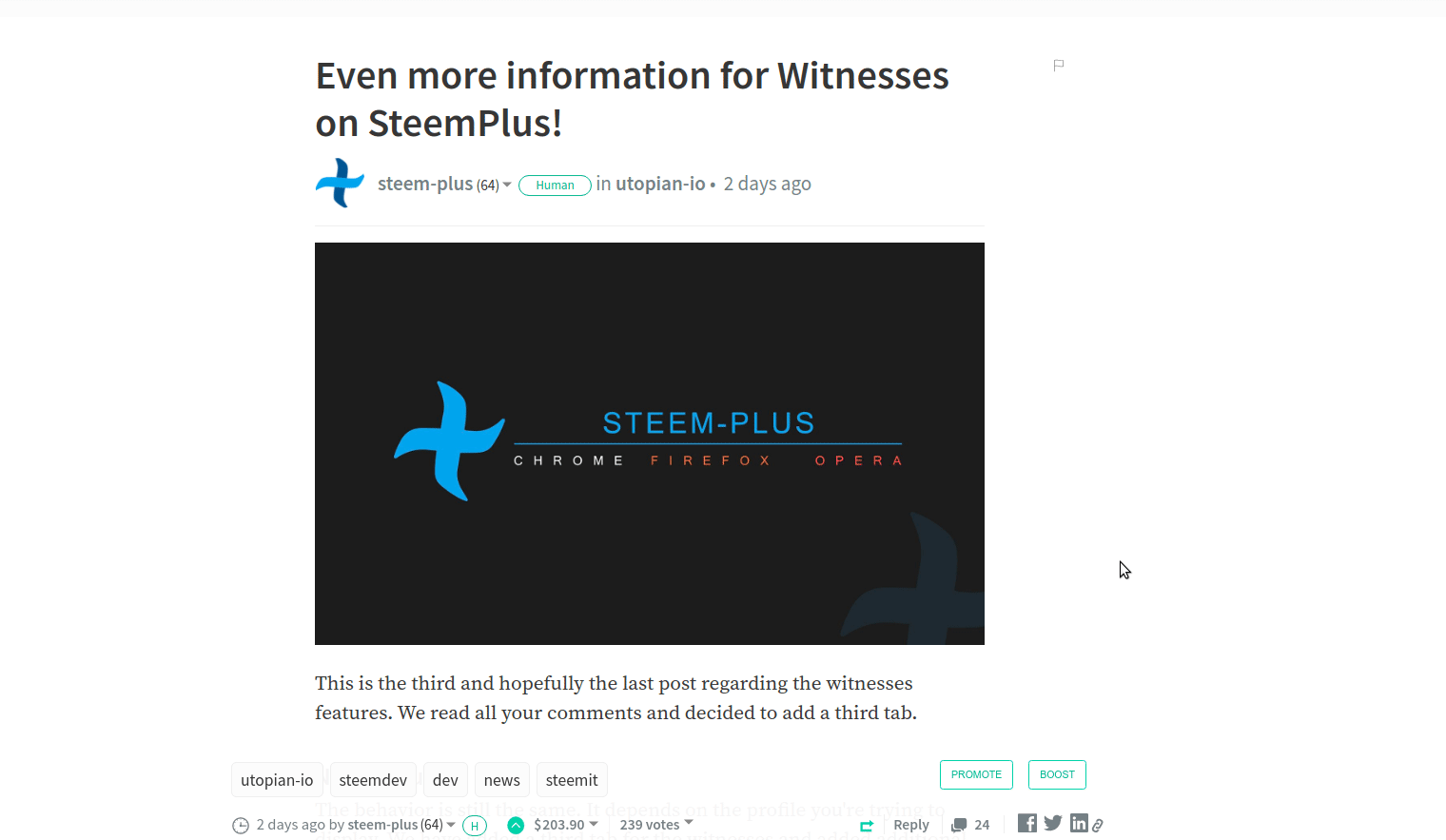 The nice thing about SmartSteem is that it aims to promote quality content. Users may ask to be whitelisted and will be attributed a number of stars in function of the quality of their work. Vote sellers can chose to sell their votes to anyone or to accounts that reach a certain level of quality.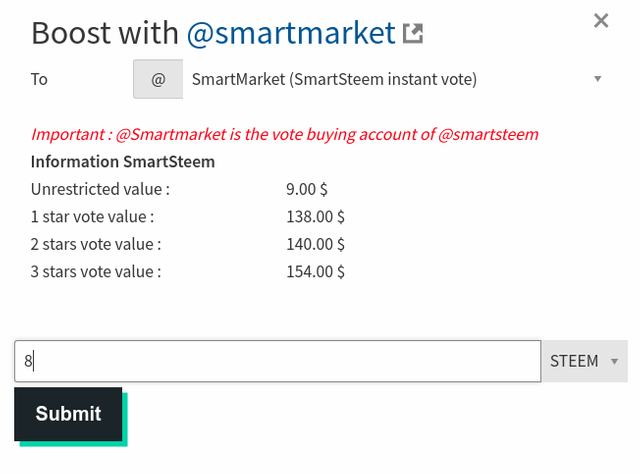 Accounts that have not been whitelisted can only receive small votes (see unrestricted), as opposed as accounts judged good by the system.
The popup will give you all this information so that you can send an amount that smartsteem will accept, based on your account.
Number of accounts
You might think that's a detail but it is something that has bothered me for a while! Let's say you re curious about the number of posts Utopian posted on the blockchain. That's easy, just go to their blog and ...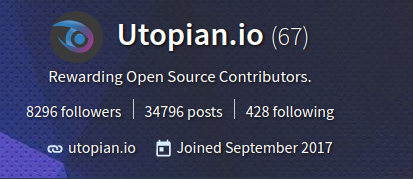 Wow! @utopian-io wrote 34,796 posts according to Steemit! Actually this information is true, at the blockchain level a comment is just a post pointing another post. However, used in this way this information is totally useless in my opinion, we should be able to know how many posts were written by the accounts (excluding the comments).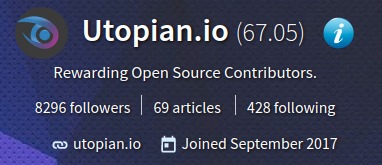 Better, isn't it?


If you prefer the original post count ( posts + comments), simply deactivate this feature on SteemPlus settings.
Future work
Rewards information
Wallet filter
More!
Wanna contribute?
Join us on Discord
List of features
The complete list of feature and their description can be found in the documentation.
Available on Steemit and Busy
Voting slider for minnows (you do not need to vote at 100% anymore!)
True value of your account on your wallet (calculated with current SBD and STEEM market prices)
Delegation button in your wallet (with list of delegatees and undelegate button)
One click switch between Steemit , Busy, Utopian and Steemd
Available on Steemit (and mspsteem)
Feed+ : Filter your feed by tags, resteems (hide, show, blacklist, whitelist), reputation and sort it by upvotes/date/payout
STEEM/USD and SBD/USD values in the user dropdown
Option to add beneficiaries to your post (you can say that 10% of your post payout will go to one of your friends for example)
Cool badges on user profiles show their rank: Plankton, Minnow, Dolphin, Orca and Whales
Direct transfer to users
Favorites
Steem Sincerity
All Steemit More Info features
Steemit Board Awards
Installation procedures
You can download and install SteemPlus directly from the Chrome Store if you are using Chrome (follow this link ).
For installation procedures on Opera and Firefox, please check our documentation.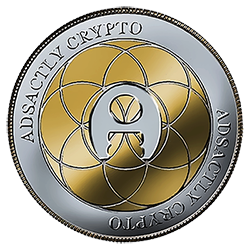 Big shoutout to @jerrybanfield and his budgets project that allow us the speed up the development of SteemPlus!
@stoodkev and @cedricguillas for @steem-plus
Like what I do? Vote @stoodkev for witness!
---
Posted on Utopian.io - Rewarding Open Source Contributors
---