A better trending page for serious bloggers!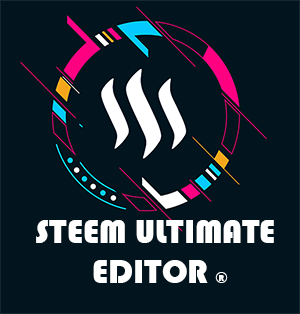 Steem Ultimate Editor poised to replace markdowns with simple buttons to create a post! Creating post shouldn't be so troublesome and requires a significant amount of time on trial and error. What if I tell you, there's a tool that allows you to just click buttons in order to perform some basic and even advance customization to the style of your post? Let's have a look what Steem Ultimate Editor brought to the table this time after an improvement over the last version. Which you can check out here.
Objectives
Allow minnows or newcomers to have a more friendly environment to create posts
Significantly reduce the amount of time taken to create a post
Beautify your post within clicks!
Promoting high quality posts with future features such as source checking
Feature for the day : A better trending page without bid bots pump!
Trending page on steemit nowadays is full of junk content pumped by bidbots. What if there's a solution for this? In this feature, I've added a filter for bid bot upvoted posts, allowing only organic upvotes from real users! Posts that are upvoted by bidbots will be automatically be sidelined, leaving you with a fresh refreshing trending page that deserves real attention! Trending page is a place for true users who spent their time making the best content. It shouldn't be buried by other meaningless posts. Without further introduction, I'll let you have a look with what I've done!
Highlights of this feature
Each category consists of automatically filtered and selected posts that is not upvoted by any bidbots, even one upvote from bidbot is considered disqualified.
2) First 3 large posts are the trending posts on all categories. 2) There's 5 category of trending feeds, picked from all trending categories on steemit platform. For example, travel, health, cryptocurrency, science and technology.
How I achieve it?
As steemit api provides a limit of 100 feeds per request. We can leverage this by filter on the fly instead of scanning the whole blockchain and check if it matched certain filters. This gives time for server to process each posts and store the whole processed data in postgres sql. So client can just query from the database instead of filter it again.
The method of filter is still pretty crude, but it functioned well so far! You're welcome to comment on what you think i should add!
Technology Stack
Vuejs, HTML, Handlebars, Postgres
Roadmap
Emojis (checked)
New banner (checked)
Chat integration?
Find and replace(checked)
-You name the features :)
How to contribute?
-Contact me personally on discord or comment below!