Added community feature to STEEM ULTIMATE EDITOR!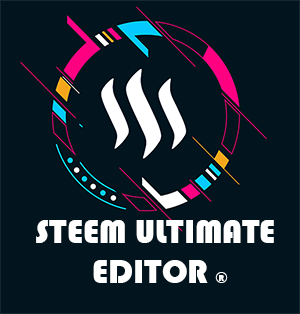 Steem Ultimate Editor poised to replace markdowns with simple buttons to create a post! Creating post shouldn't be so troublesome and requires a significant amount of time on trial and error. What if I tell you, there's a tool that allows you to just click buttons in order to perform some basic and even advance customization to the style of your post? Let's have a look what Steem Ultimate Editor brought to the table this time after an improvement over the last version. Which you can check out here.
Objectives
Allow minnows or newcomers to have a more friendly environment to create posts
Significantly reduce the amount of time taken to create a post
Beautify your post within clicks!
Promoting high quality posts with future features such as source checking
Feature for the day : Community feature that should be implemented years ago..
Rather than waiting for steemit to build the community feature for us, I rather build one of my own and see how it goes. Lots of time spent on this project but wasn't posted on utopian io as I was too busy with my daily job. Since I'm having some time now, hope I'm still not too late to introduce some brand new feature to steemians community. We all know that we each humans are diversified being. Communities exists so that we can find our sense of belonging to this part of world. Community is a part and parcel of human social activity, in a social website, it is more than crucial to have this feature. Without further intro, let's have a look what ive added.
Highlights of this feature
Create your own desired group and store it own blockchain


You can now easily create your own community and store it on the blockchain permanently without the hassle of hosting your own community server. Steemult will keep trace of the latest group created and store on its own database by tracing blockchain on the latest changes. This is done by using custom_json function provided by steemit api.

Community are sorted by trending, new and favourites


By providing options of different communities, new users will no longer feel lost everytime they want to find a community they belong to. It is also sorted by number of members joined particular group, how many hits is there in a day and etc. This should give indication of how well a particular community is performing.
Community owners can now assign moderators to have certain permission


Moderators play a crucial role to moderate the content posted by members of a group. With steemult community feature, moderators are provided with tools to update rules of posting, soft delete a post or even reward a high quality post worthy of upvote. Moderators can even mute a particular user if they didn't behave.

Admins/Moderators can create different kind of post on the community


Now admins/moderators are able to post about polls to see what the community are agreeing on, short blog posts, or even make an announcement and pin it to the announcement tab. You can also organize contest and it will be displayed on the feeds of community page.
Technology Stack
Vuejs, HTML, Handlebars, Postgres
Roadmap
Emojis (checked)
New banner (checked)
Chat integration?
Find and replace(checked)

Invitation to join feature

How to contribute?

-Contact me personally on discord or comment below!