Added quick image and video search from Pixabay!
What is Steem Ultimate Editor?
Github Link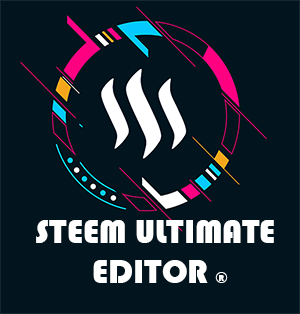 Steem Ultimate Editor poised to replace markdowns with simple buttons to create a post! Creating post shouldn't be so troublesome and requires a significant amount of time on trial and error. What if I tell you, there's a tool that allows you to just click buttons in order to perform some basic and even advance customization to the style of your post? Let's have a look what Steem Ultimate Editor brought to the table this time after an improvement over the last version. Which you can check out here.
Objectives
Allow minnows or newcomers to have a more friendly environment to create posts
Significantly reduce the amount of time taken to create a post
Beautify your post within clicks!
Promoting high quality posts with future features such as source checking
Feature for the day : Quick add image and video from Pixabay!
Tired of copy links from free source image and then have to use a tag or markdown just to get it appended to your post? On STEEM ULTIMATE EDITOR there's no need to do such thing! Watch demo below to witness how easy it is! Plus remember that you have to quote the source of this image? Well it's all done for you with just one click!
Highlights of this feature
1) Added automatic quotes for source of images! As citation of sources is paramount to quality of post, it is always great if we can credit the original author. Plus they provided a free usage of their image. 2) Videos searches are possible too! Video play on mouse hover is implemented too.
Technology Stack
Vuejs, HTML, Handlebars, Javascript
Roadmap
Emojis (checked)
New banner (checked)
Chat integration?
Find and replace(checked)
-You name the features :)
How to contribute?
-Contact me personally on discord or comment below!