Reply directly from notifications! by STEEM ULTIMATE EDITOR
https://github.com/tngflx/Steem-UltimateEditor
What is Steem Ultimate Editor?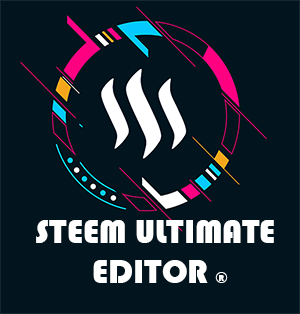 Steem Ultimate Editor poised to replace markdowns with simple buttons to create a post! Creating post shouldn't be so troublesome and requires a significant amount of time on trial and error. What if I tell you, there's a tool that allows you to just click buttons in order to perform some basic and even advance customization to the style of your post? Let's have a look what Steem Ultimate Editor brought to the table this time after an improvement over the last version. Which you can check out here.
Objectives
Allow minnows or newcomers to have a more friendly environment to create posts
Significantly reduce the amount of time taken to create a post
Beautify your post within clicks!
Promoting high quality posts with future features such as source checking
Feature for the day : Reply directly from notifications!
Fuh! This feature certainly took most of my time. I never expected it can be so complicated. From setting up backend to sync nicely with frontend, integrating search feature and etc certainly are demanding tasks to overcome. Not to mention the complicated API that steemit provides. Comments can be too nested to be untangled. So yeah, it's really a lot of job. Nonetheless, let's have a look how you can reply directly from notifications!
Minor features highlights
Highlighted new replies
As STEEM certainly provided us a great platform to engage which each other. It's sometime really hard to find your own post in the sea of replies. But worry not! I implemented an auto scroll and highlight function so you don't have to do it manually!
Categorized messages
All new and unreplied messages will be grouped into a tab, this will let users to easily find all their unreplied messages, transfers all under one roof.
Integration of search bar
Even though categorized messages did help a lot, it can still be a hassle to find certain name or content of the message. This search bar is exactly for that purpose.
Technology Stack
Jquery, HTML, Handlebars, Javascript
Roadmap
Emojis (checked)
New banner (checked)
Chat integration?
Notifications
Charts
Find and replace(checked)
-You name the features :)
How to contribute?
-Contact me personally on discord or comment below!