Now Use Utopian Tags in Any Position To Get Your Incentives
At Utopian.io, we are constantly working to simplify the review process and allow more and more open source projects to access our incentives. In order for your contributions to be reviewed by our moderators, you only need to use two relevant tags using any frontend, such as busy.org or steemit.com. Until now, you had to use them as your very first two tags. Now you can use them in any position you want.
While this may seem like a small change, it brings great benefits. Major dapps, such as @esteemapp or @dtube and others can now keep using their main tag, while still allowing access to the Utopian incentives. Curation guilds and other projects may decide to integrate the Utopian tags to enable additional rewards for their users, as we recently did with Fundition.io.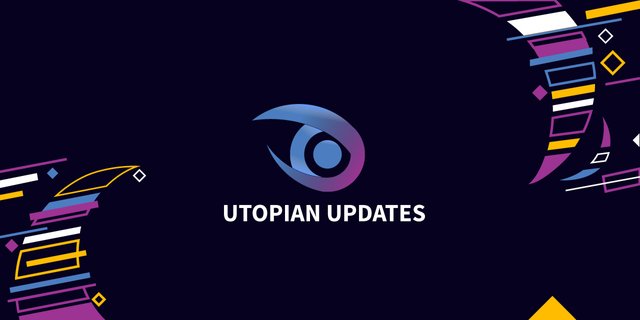 How to use Utopian tags
By using the correct Utopian tags, your post will be found and scored by our moderators as per our community guidelines.
Utopian has a set of categories where you can publish your work and each category has a specific tag.
Blog
Tags: utopian-io, blog (in any order)
Do you love blogging about Open Source projects and news? Do you own an Open Source project and are willing to get rewarded for your generic updates? The blog category is the one for you.
Tutorials - Video Tutorials
Tags: utopian-io, tutorials (or video-tutorials) (in any order)
Do you love to use your skills to teach and improve those of others? Start writing and recording awesome tutorials for your favourite Open Source projects.
Development
Tags: utopian-io development (in any order)
Are you interested in getting rewarded for your development effort on an Open Source project? The development category allows you to publish your dev contributions and get rewarded for them.
Graphics
Tags: utopian-io graphics (in any order)
Are you an exceptional graphic designer willing to contribute to Open Source projects? Utopian will reward your work in the graphics category.
And more…
To learn all about Utopian and how you can get rewarded for contributing to Open Source projects, visit join.utopian.io/guidelines.
First Time Contributing in Utopian.io?
Learn how to contribute on our website
Utopian Witness