SteemJ is now one of the utopian.io sponsors
The @steemj account wants to give something back and utopian.io is the perfect tool to do so.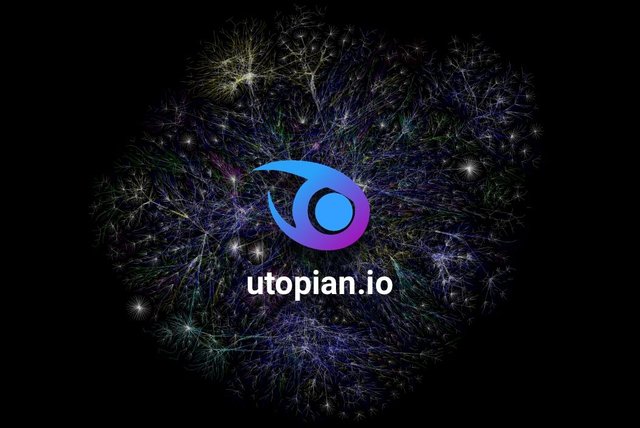 Source – steemit.com/@elear
SteemJ is now one of the utopian.io sponsors
Hello Steemians!
One of the main reasons why this account has been created was to support projects and posts related to SteemJ and to give something back to the people using and improving the project.
Since the creation of this account nearly half a year has passed and the community around SteemJ has grown considerably. I receive questions and feedback nearly every day and in the last two month I could accept and merge the first pull requests.
I am so happy that this project allows people to realize their ideas and projects and that some of them also invest their free time to make SteemJ even better. The sad part about this is that I would love to give something back, but the votes made with this account are only worth about 1 cent and even @dez1337 votes would give you about 15 cents.
Utopian.io to the rescue
As you may have noticed, I've started to publish posts using utopian.io, which is an initiative introduced by @elear that supports open source contributors. The idea behind this project is really great and I see utopian.io as THE solution for my problem.
The platform allows you to share ideas, bug-reports, documentation, development updates and a lot more and will reward your hard work by upvoting your post with the @utopian-io account as long as you follow the rules.
The account has currently over 1 million SP, so you can imagine that the impact of an upvote is way higher than what I can do with my accounts. Therefore I recommend to blog and post about the things you have done for SteemJ to finally get something back! :)
SteemJ is now one of the utopian.io sponsors
So now that we have utopian.io as a tool that gives open source contributers the reward they deserve, the question is, what should happen with the SP of the @steemj account?
The answer is quite simple: Use the SP of this account to support the utopian.io project a little bit.
Saying that I've started to exchange the SBDs I had available on the @steemj account and on the @dez1337 account to STEEM to power up the @steemj account. In total I was able to collect 225 STEEM for this account.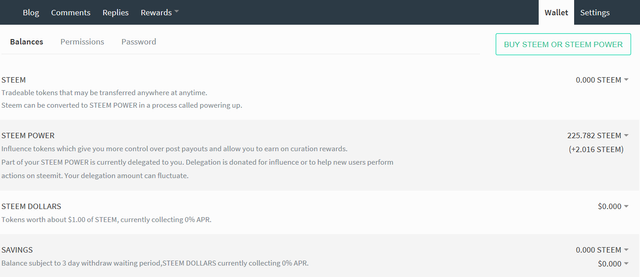 And delegated as much as possible to the utopian.io account.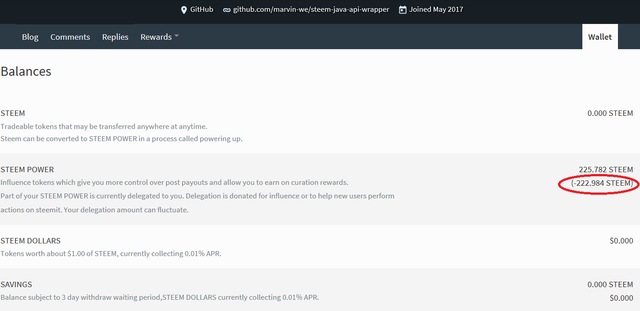 If you have some SP left and want to support open-source contributors too, feel free to join me and delegate the SP to utopian.io. Simply visit their sponsors page and click the delegation button at the top of the page.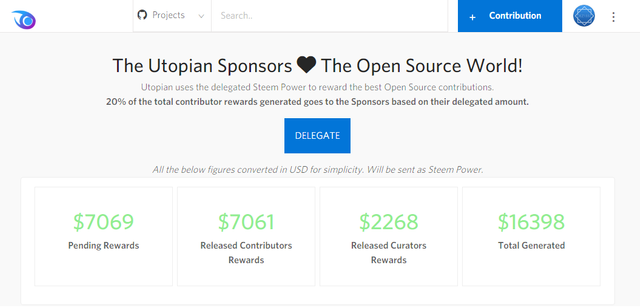 You will be redirected to Steemconnect to submit the delegation. After you confirmed it with your private key you can call your self a sponsor too =).
---
That is everything I wanted to share for now. I am more than interested in your feedback about this step and hope that you like it as much as I do.
If you want to stay up to date or just like the stuff I am doing it would be great if you could press the button below =).






Thanks for reading and best regards,
@dez1337