Let's Participate and Give Your Support for the Utopian Colony Indiegogo Campaign!
@fararizky
...........................................................................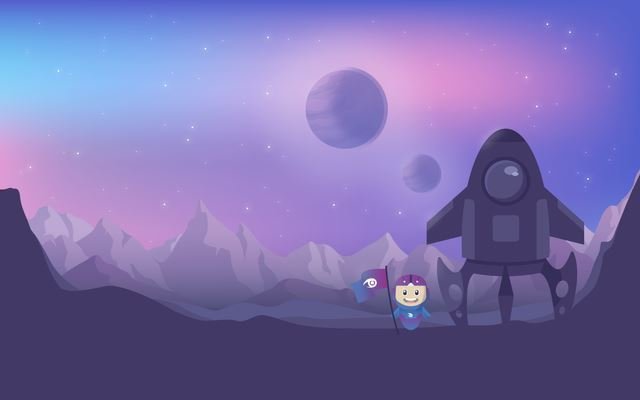 Source
In this digital era, there are many signs that appear in describing a process of technological developments. One of them is Crowdsourcing. Crowdsourcing is a process in obtaining funding or in gathering people who have special abilities in developing a project so that what has planned could be done well.
The concept applied in crowdsourcing field is usually to raise funds and find a talented person who does things online. Usually, the people who will work on crowdsourcing have the ability in certain fields such as design, development, marketing, creator content, even people who also want to make a project in the future. This is very good applied to strengthen their performance.
Another benefit in joining crowdsourcing is to make it easier for us to promote or market a project or business that we want to develop, this is because of the power of crowdsourcing members who will help us in reaching out more audiences so they want to look at our project.
With the rapid development of technology, a project from @utopian-io has also developed which has been successfully developing open source projects using steem blockchain technology and has now expanded the project by forming crowdsourcing. In this post, I will explain about the crowdsourcing that was built by Utopian Colony, and why we should put our support and even join the Utopian Colony.
Presenting Utopian Colony
Utopian Colony is the first Crowdsourcing platform was built to connect open source projects with all contributors who have professions in the digital field. This project campaign launched with the aim that the ecosystem contained in the open source project can adopt the latest technology so that all professionals working in the digital field can take part and share the innovations they have.
I want to share a few knowledge about open source. Open source is a development system that will give source code that is owned by a person or a company for free. We will be able to use this open source if we join certain communities, they will give codes that we can use to develop a digital platform or project.
However, in the Utopian Colony project, the open source is not just a place to share codes, but a place where we can also share experiences and knowledge to the other. Users involved will then be given space to share tutorials, and post their content, even we can build our dream project here. There will be tips and incentives for members and content creators who have interesting content to share. There are many choices that we can take to become part of the Utopian Colony also many benefits will come to us if we join Utopian Colony.
Utopian Colony is now making a campaign on Indiegogo in achieving their project in the future. In my opinion, this is a very good opportunity for us to take part in promoting the campaign to make it a successful project. The method is very easy, we can give our support by pressing the heart button here and sharing the project throughout our social media, then many people will see the campaign. Even we can also be a donor or backer on the project, and we will get any profit of that. We can also follow the development updates from Utopian Colony by following the newsletter.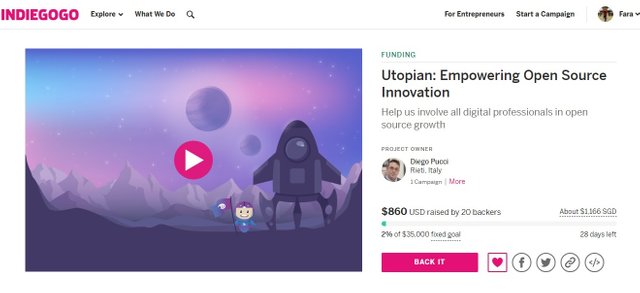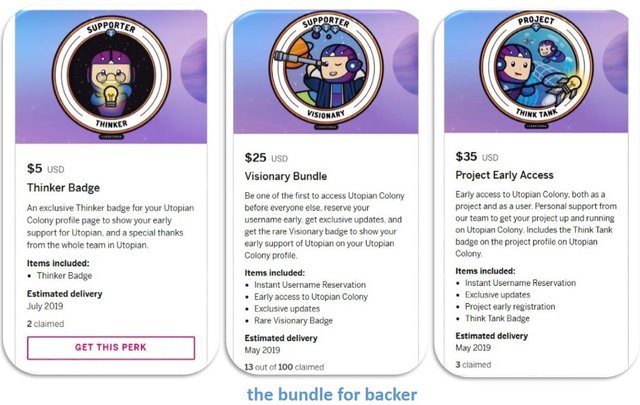 The thing we should have if we want our project to be successful is to establish a great community. We will have a big chance to raise our project helped by the community. So, never underestimate the energy that will comes from Utopian Colony!
You can get the more information here:
News Project | Github | Indiegogo Campaign | Website