The Only Way to Eat Porridge. Powered by PLANTS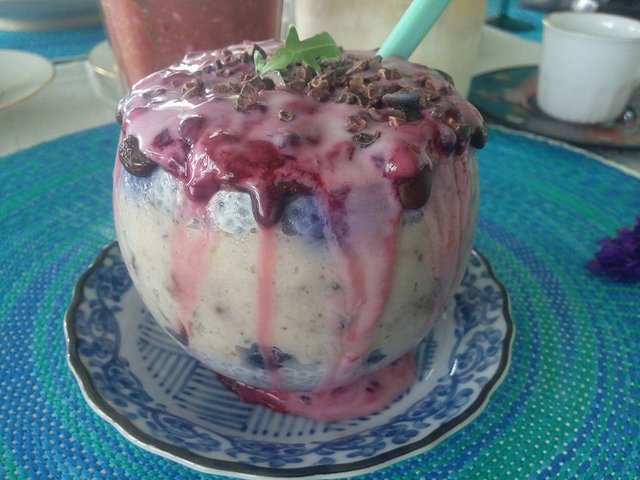 I have been creating medicinal recipes for people in healing for decades.
What I learned is that our food must excite us.
We either get really turned on by it and cannot wait to have it... OR.... not.
A lot of so called healthy food looks so dull and uninteresting that no matter how good-for-you it is... we are not that interested.
Here is how to make porridge (the most popular dish for those in healing) exciting.
We Need:
One cup of oat
One cup of water
1/2 cup nut milk
pinch of Celtic/Himalayan salt
One cinnamon OR vanilla stick
1 t raw coconut oil
1/2 cup dry berries, such as strawberries, blueberries, raspberries, inca, etc
1-2 medjool dates for sweetness
3 T chia seeds, soaked in half cup water nut milk ( I like coconut)
a handful of raw cacao nibs for extra fiber and nutritional value
fresh berries for garnish (optional)
raw chocolate sauce made with maple syrup mixed with raw cacao powder (optional)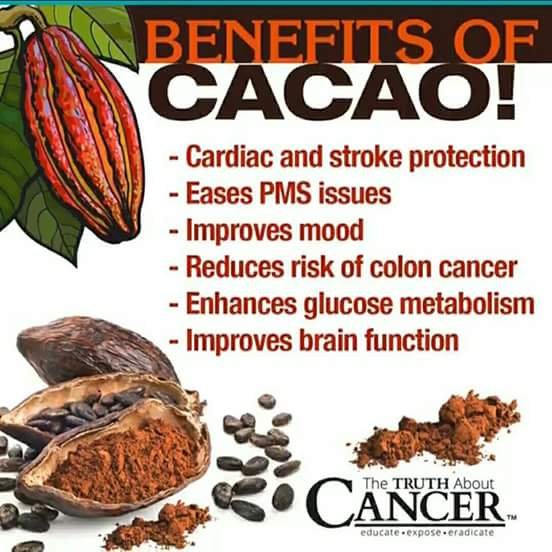 You can also add chopped bananas, nuts OR seeds, they all dance beautifully with oats.
How To:
Bring water to boil.
Throw in the oats. Add salt and a spice stick of your choice. Stir well.
The oats should be cooked in a few minutes (depending on the brand).
Add the nut milk at the very end, throw in dry berries, add raw coconut oil (if using) and let it rest for a few minutes.
Put the soaked chia at the bottom of the serving bowl.
Pour the porridge over.
Add raw cacao nibs, raw chocolate sauce, hemp seeds, chopped nuts, flowers, mint leaves.. anything your beautiful heart desires.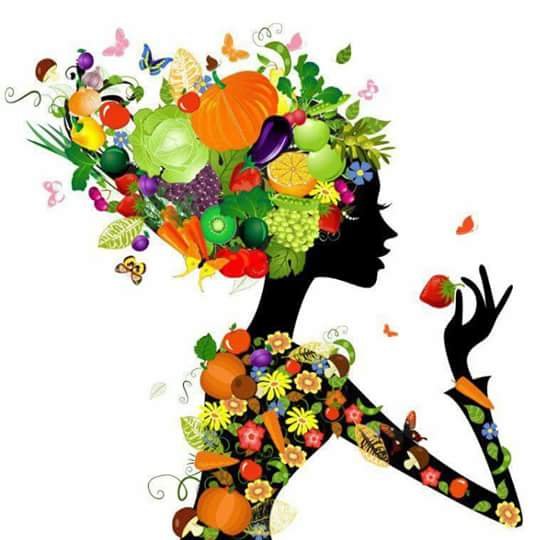 ENJOY!
Please, take good care of your cells and your loved ones... so together we take care of the world we live in!