🍞I-N-D-E-P-E-N-D-E-N-T Bread: You Can Do It Alone! (Vegan/Gluten Free)🍞
(Disclaimer: I am not advocating for dumping your local baker but just know, you have options, honey.)
You all KNOW by now I make err'ythang from scratch right-- but bread?
Uhm... who has time for that?
---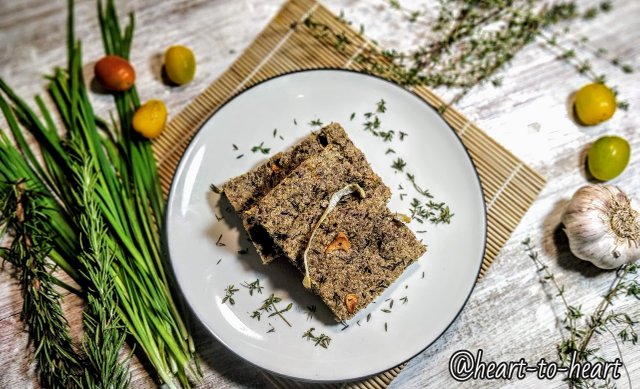 ---
I am such a cheerleader for making everything from scratch, knowing your ingredients and being as natural, organic and local as possible. Sometimes though, there are things that would just be easier if someone else was doing them-- amiright?
That's my relationship with bread except... I am gluten free, vegan and currently yeast free so what the heck is left in bread then and how goodness-gracious hard is it to find something that ticks all of those boxes?
We're going to reinvent the wheel here... er... I mean, dough. Doh!
It seems my favorite sourdough bakery is going to miss my extremely frequent orders of focaccia during this cleanse but that doesn't mean I need to suffer because I've got my own thing going on now (minus the yeast, s'il vous plait!)
And I'mma share it with you!
Secret Cheat Sheet:
Eggs = chia + flax seeds
Wheat = coconut flour + sorghum flour
Yeast= don't need none 'o that
I-N-D-E-P-E-N-D-E-N-T Bread: You Can Do It Alone!
---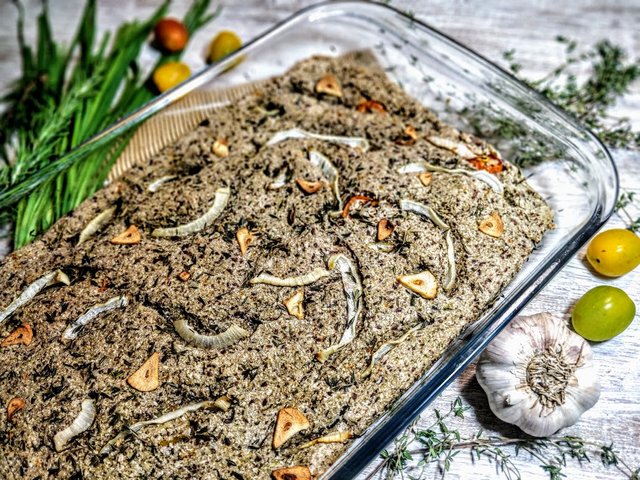 ---
What You Need:
---
3 cups coconut flour
1 ½ cups sorghum flour
½ cup cherry tomatoes
4-5 chia eggs
4-5 flax eggs
1 tbsp (remove the stem)
1-2 tbsp thyme
1 tsp pink Himalayan sea salt
½ cup olive oil
½ yellow onion
1 tsp garlic powder
1 tsp onion powder
1 garlic clove
1 tsp baking powder
½ yellow onion
---
What To Do:
---
Pre-heat the oven to 350'C.
Put everything (except for the cherry tomatoes) into a food processor/blender and let it create a dough on its own.
(You can also do the trick in a big bowl on your own if you want an arm workout at the same time!)
Slice the tomatoes and onion into small pieces and stir them through the dough.
Oil a bread pan and pour the dough into it.
Line the top with herbs, garlic and onion and a layer of olive oil brushed on and bake for 20 mins.
Voila, it was that easy!
---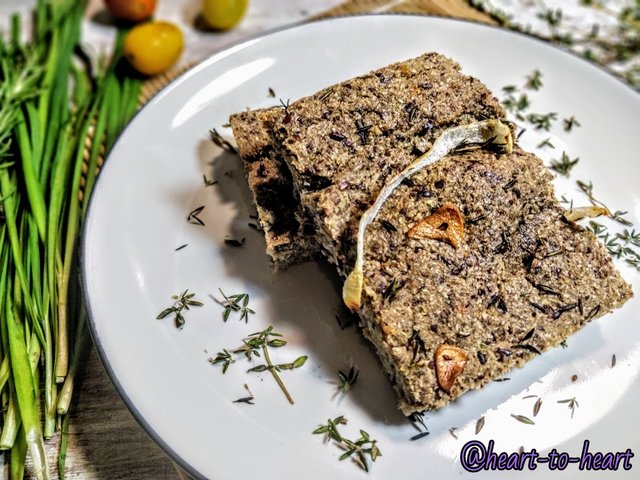 ---
I'm not even joking. To be honest with you (and you know I always am), I just got tired of making the bread 2 minutes into it and lazily tossed it into my blender.
Lucky for me, it showed me that it was willing to participate and I got a great dough from the chia seeds!
Now you know that you don't need to be a baker nor date a baker nor even visit a baker to have a fresh baked loaf of bread!
This particular recipe is super good with hummus!
Enjoy!
---
Love and Light ✨
Cece 😘🧙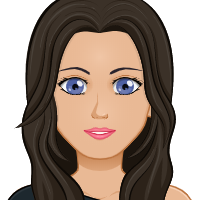 What did you miss from me? Here's what I've been up to lately:
Spaghetti Vibes Salad
Rainbow Rice
Mas-A-Better-Man-Curry
Unsuspecting Veggie Drool Inducer
Thai Squoodles
Handheld Avos
Pumpkin Spice "Latte" Nibbles
Jicama Hash Mash Bash
Rad Rainbow Coleslaw! (Rainbows are ALWAYS DELICIOUS!)
Something Like Ratatouille
Not Your Plain Ol' Veggie Tray
Feel Good Crispy Kale Chips
"Meaty Lasagna"
Make Me Strong Super Spinach Salad
Stuffed Avocado Boats
Sugarless Super Snacks for Super Bowl Sunday
Mind Mapping Yourself Out of Limiting Beliefs
Game Time Greens
Winner Walnut Wraps
Cleansing Coconut Curry
Easy Veggie Zoodles
Triple Bakon Vegan, GF Burgers
Plantain Bakon