You Are What You Eat ;)
Hi there, Vegans and Foodies! ;)
Today on the menu:
Baked Rosemary Potatoes with Mediterranean Sweet Peppers/Zucchini and Red Lentil Soup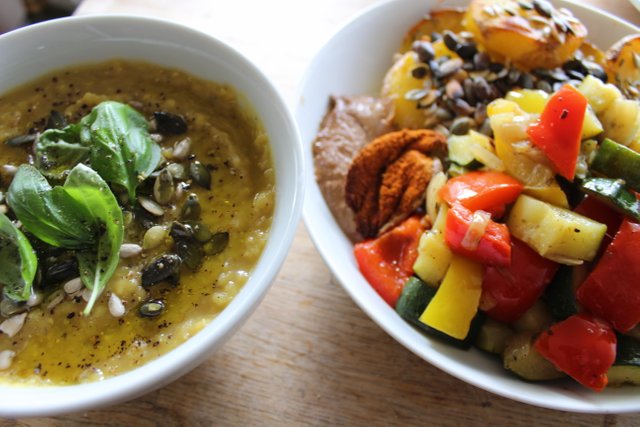 Let's Start With The Potatoes
I always cook like 1,5-2 kg potatoes and stash
them in my fridge, so i had them cooked ready
from the day before. Then i create freestyle dishes ;)
I love rosemary potatoes, with my own homegrown
rosemary. For extra proteins and strength we add
pumpkin and sunflower seeds.
This is how they go into the oven…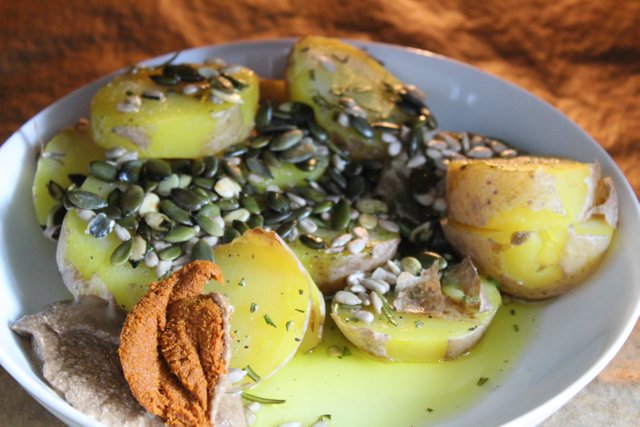 And this is how they come out...
Golden Brown...hmmm :)
Ah yes, i just tried Tahin and Curry Paste as
extra dips for the potatoes...i love it, but it might
be too much for some.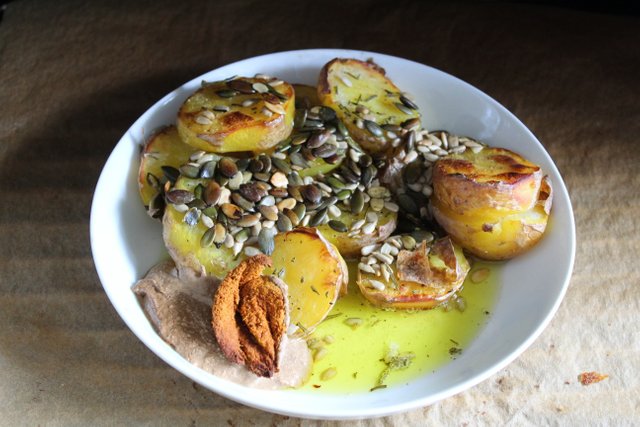 Next: The Italian Veggies
Olive Oil with onions and garlic into the pan.
Then the sweet peppers, then the Zucchinis.
The softer veggies go last ;)
Because I also like my veggies "al dente" ;)
Make sure not to overcook them.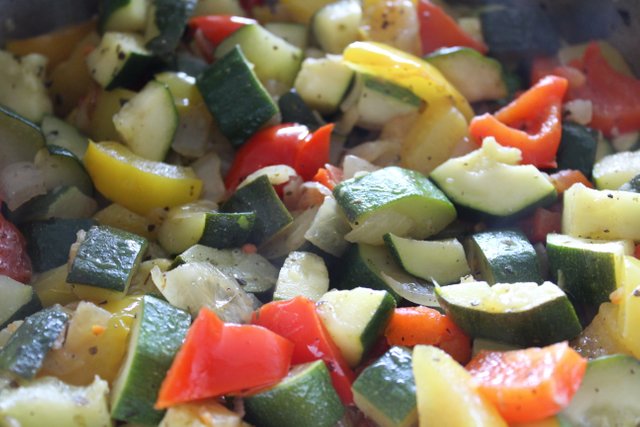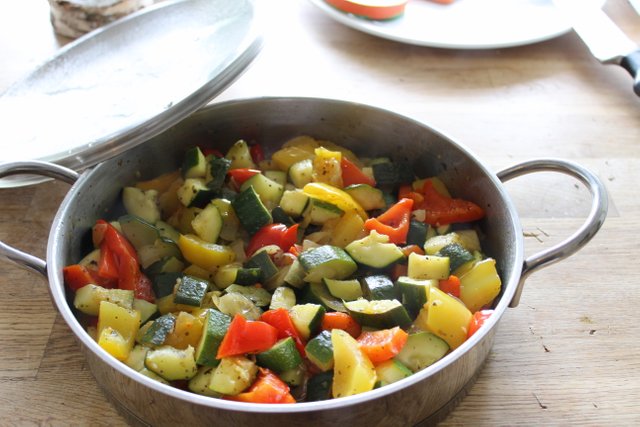 Last But Not Least: Red Lentil Soup
Cook up the red lentils with a little more
water and then "mash it up". Back in the days
I "mashed up" other sounds as a DJ, now I
mash up the red lentils :)
Add some more pumpkin and sunflower seeds,
basil, a little olive oil on top...that's it.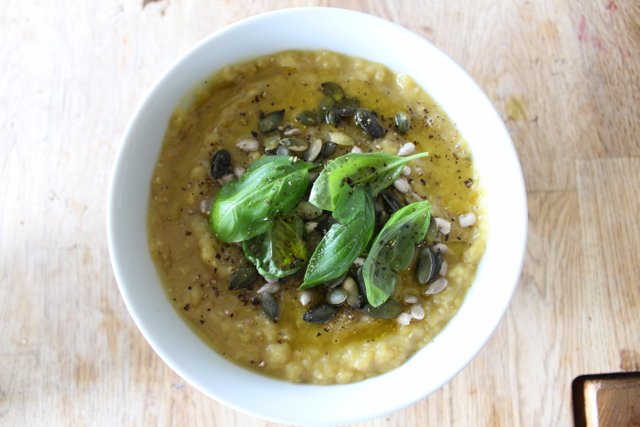 Mangiare e pronto!
(Food is ready!)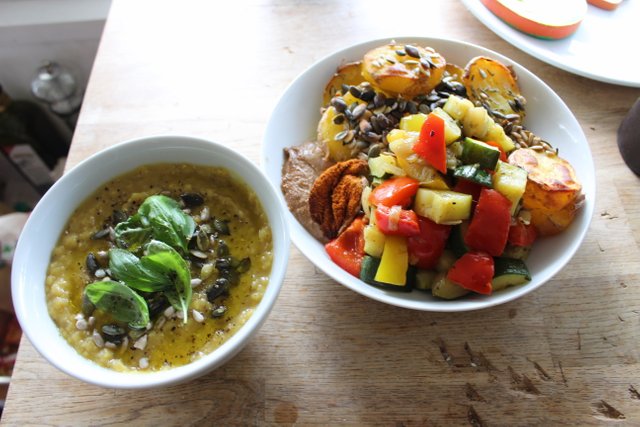 German,Italian, International ;)