#2 HEALTHY RECIPES for VEGAN BARBECUE: Grilled Banana with chocolate 🍌🍌🍌
Hi, yesterday  I shared recipe for veggies and tofu skewers. What else can you find on my vegan grill?
Delicious, sweet corn sprinkled with pink salt, aubergine slices previously marinated in olive oil and garlic. I love grill fruits as well! Slices of pineapple, avocado, peach, apple, pear.. But my favorite grilled dessert is banana with chocolate.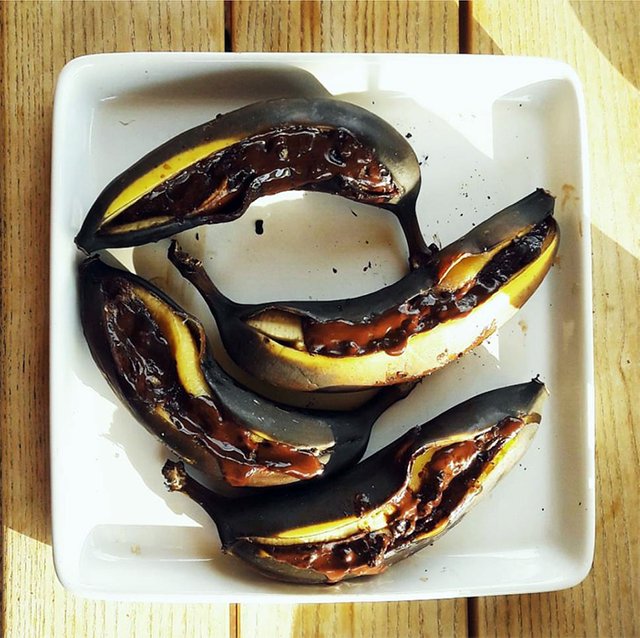 Ingredients: 
a few ripe bananas (it is best to choose organic)
dark chocolate (minimum 70% cocoa) 
Preparation:  
1. Wash the bananas thoroughly. Using a sharp knife, cut each banana along.
2. Insert the chocolate pieces into the banana cuts.  
3. Grill the bananas until the skin is black. 
4. Bananas are served with a peel. Eat fruit with a teaspoon (be careful, it's very hot!)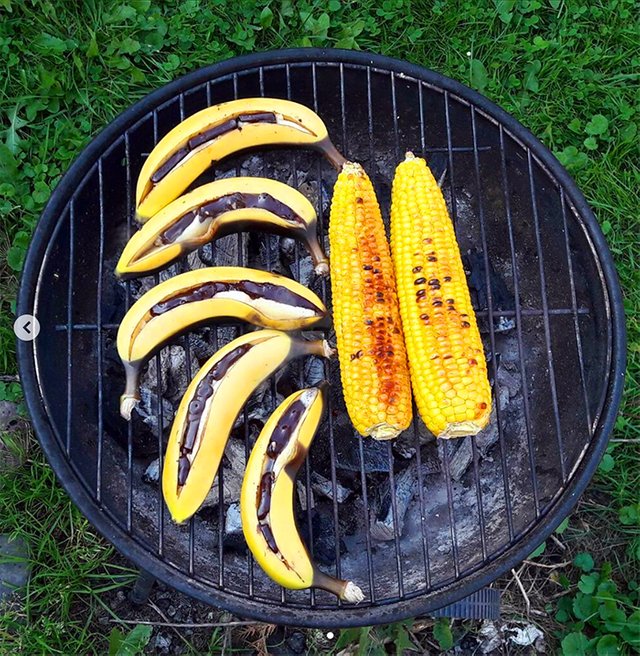 Bless you
Moni 😍