Chockolat chip cookies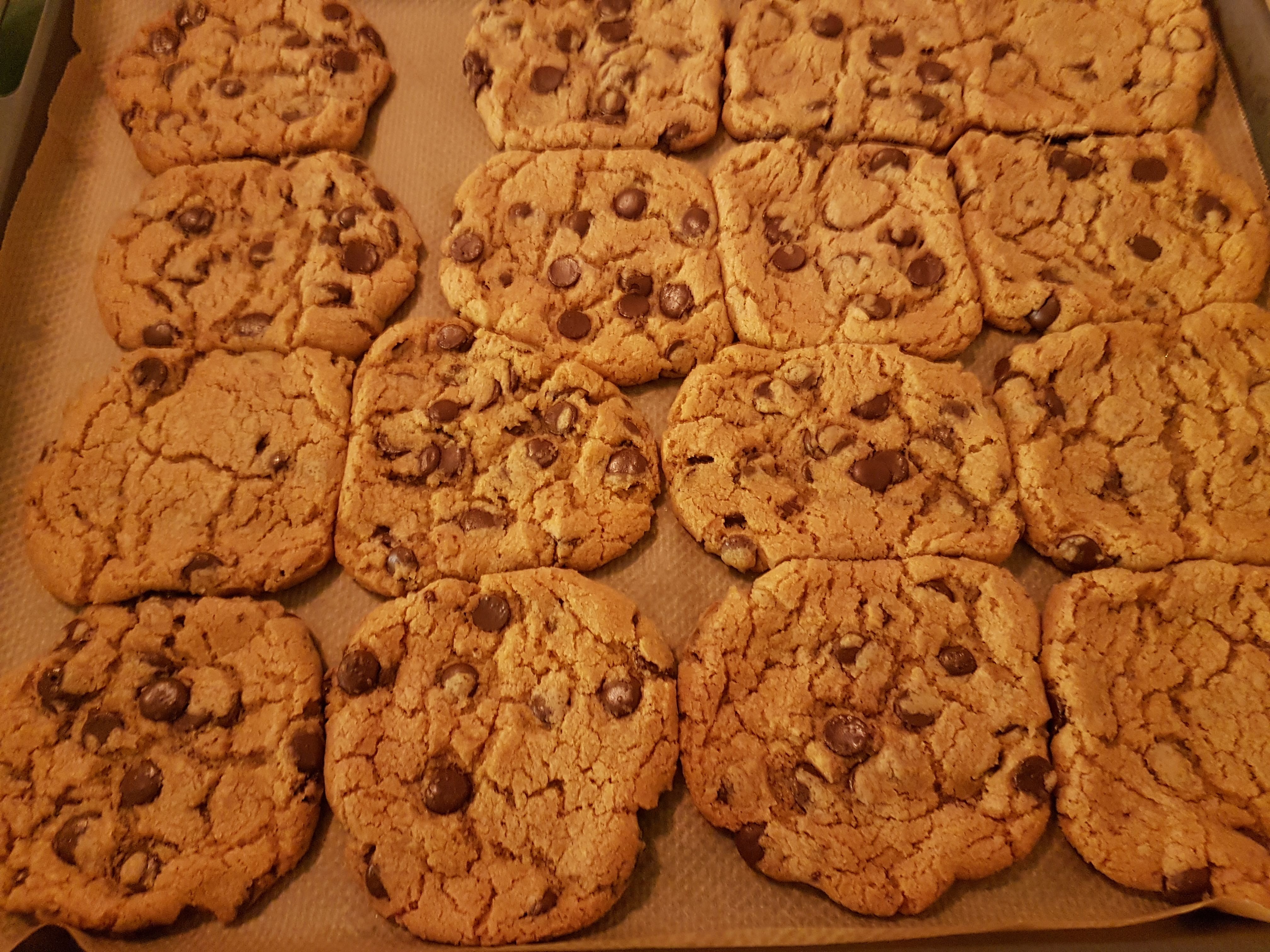 Dear Steenians, I tried a recipe for Chocolate Chip Cookies and it became very good.
200 g butter, for example milk free
2 dl cream sugar
2.5 dl of sugar sugar
2 tablespoons of water
4 dl wheat flour
2 tablespoons corn starch
0.5 teaspoon salt
1 teaspoon bicarbonate
1 teaspoon baking soda
1 tsp vanilla sugar
300 g dark chocolate buttons
Set the oven to 175 degrees.
Beat butter, cream sugar, sugar and water cream with cream
an electric mixer. Be patient, it takes a few minutes.
Sift down wheat flour, corn starch, salt, bicarbonate, baking soda and vanilla sugar in a bowl. Whip the dry ingredients into the butter.
Then replace the visor with a slurry and move it down
chocolate.
Roll small balls and place them on baking sheet
plates.
Keep a distance between them, they flow quite a bit.
Bake the cakes for 12-14 minutes. Take out and let cool.​
I really recommend you to try, delicate.